Masonic mysteries and lost symbols at the Postal Museum
The National Postal Museum has published another unique exhibit on its award-winning Web site Arago, "The Lost Symbol on U.S. Postage Stamps," inspired by Dan Brown's best-selling novel, The Lost Symbol.  
Brown's riveting mystery-adventure purports to unravel the secrets of the Freemasons. The story is set in Washington, D.C., and explores the depths and heights of national monuments and buildings, many of which appear on U.S. postage stamps, including the Washington Monument, Capitol building, Library of Congress and the Smithsonian's Castle.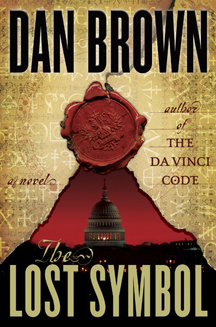 This exhibit also includes stamps that honor 14 U.S. presidents who were Masons, including George Washington, James Monroe, Andrew Jackson, Franklin Roosevelt and Harry Truman.

Arago is dedicated to the online presentation of the Postal Museum's vast collections and contains high-resolution images and associated stories presented by curators, expert volunteer researchers, museum staff and guest writers. The National Postal Museum is devoted to presenting the colorful and engaging history of the nation's mail service and showcasing one of the largest and most comprehensive collections of stamps and philatelic material in the world.


Posted: 23 November 2009