From the Secretary: Education, Technology and the Smithsonian's Service to the Nation
As Claudine Brown, the Smithsonian's new Director of Education, explains, "There are pivotal moments in history when technology, national challenges and educational opportunities come together and something amazing happens." Her favorite example is Joan Ganz Cooney's realization in the 1960s that television could teach preschoolers basic skills. Cooney created the Children's Television Network and launched "Sesame Street" with Jim Henson's pioneering Muppets, revolutionizing learning for young children.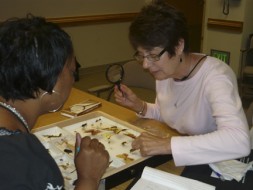 Today, our country faces an education crisis of national proportions. A 2008 report to Congress revealed that a large majority of secondary school students fail to reach proficiency in math and science. The Alliance for Excellent Education reports that only 70 percent of U.S. students earn a high school diploma. Approximately 50 percent of African American, Latino and Native American youth drop out of school prior to graduation.
Over the years, the Smithsonian has recognized that it can and should help. Almost all of our museums and research centers, as well as the Center for Education and Museum Studies and the National Science Resources Center, have educational outreach programs. The difference today is that there is a growing recognition of informal education's value and potency and that the young people we need to reach are accessible because of the digital revolution.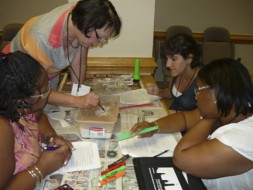 Already the Smithsonian's innovative, entrepreneurial programs—such as the Latino Virtual Museum in Second Life, the Natural History Museum's Encyclopedia of Life Project, the SI Education Online Conferences, and the Cooper-Hewitt's "Design Your Hood" program—are helping us engage young audiences.
It is time for us to build on our existing resources, develop a focus for our efforts, create more visibility for what we do, become serious about assessment to ensure we are meeting the needs of the groups we are serving, and establish a reputation for innovative programs that help address our national problems.
Although almost half (45 percent) of the Smithsonian's educational programs are designed to serve urban youth in Title One schools, far fewer are specifically geared to underserved audiences in rural areas, including communities facing economic and social challenges. More than half of the nation's school districts are in rural areas where 10 million children—one-fifth of all public school students—are enrolled.
On July 21, the Smithsonian and U.S. Dept. of Education Secretary Arne Duncan hosted the National Rural Education Technology Summit. Participants shared their experiences leveraging technology to overcome distance and lack of access. Secretary Duncan announced a new Online Learning Registry that will make it easier to access the vast educational resources of federal agencies and the Smithsonian. I shared with the attendees my own personal story of growing up in the rural south, my commitment to helping improve K-12 education for all students, and our ambitious plans to create a "digital Smithsonian" to share our resources widely. Federal Communications Commission Chairman Julius Genachowski summed up the revolutionary potential of digitization: "No technological innovation in our lifetime has greater potential to transform education than broadband Internet."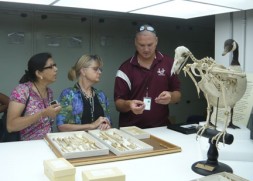 Some experts believe high school students will increasingly use online courses, especially in rural schools. The biggest obstacle to expanding the use of online coursework is creating the rich content they require in order to be meaningful. The Smithsonian can play a pivotal role by providing digitized collections, videos, simulations and age-appropriate curriculum materials based on our scholarship and designed for online learning.  Our new Smithsonian Commons already are making more of our resources available.
Fortunately, there are many outside funders committed to partnering with us in our ongoing effort to improve K-12 education. The Pearson Foundation made a three-year, $2.2 million commitment to support us in mobile learning approaches.  As one result, this summer the National Postal Museum and the Hirshhorn held 21 workshops for educators and teens. At the Hirshhorn, teens created theme-based scavanger hunts using mobile learning devices to make creative connections between art and science by linking Hirshhorn objects to others at the Air and Space Museum and at the Natural History Museum. Other students looked for cultural connections between Hirshhorn objects and those in the Freer and Sackler Galleries and in the Museum of African Art.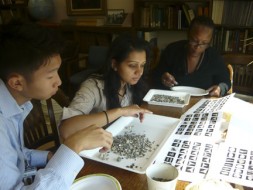 In August, the U.S. Department of Education chose the National Science Resources Center—our joint program with the National Academy of Sciences—to receive funding under the Investing in Innovation Program (i3), part of the nation's $10 billion investment in school reform. The grant requires a 20 percent private sector match, bringing the total for the  NSRC i3 project to $31.2 million. This award was earned in a competition that attracted 1700 proposals. The NSRC entry was one of only 15 selected for the large validation grants category.

Building on its two decades of experience bringing high-quality, inquiry-oriented science programs to multiple school districts, the NSRC's new five-year effort aims to transform science education programs for 25,000 urban students in Houston, Texas, and 50,000 rural students in Indiana and North Carolina.

This is indeed a watershed moment for the Smithsonian's commitment to helping transform education for all of our nation's youth.  Much more is to come and I am excited about the future as we work together to grow the Smithsonian's role in helping our nation meet its needs for the future.


Posted: 1 September 2010