Konrad Ng is new director of Asian Pacific American Program
Richard Kurin, Under Secretary for History, Art, and Culture, announced April 14 that Konrad Ng has been named director of the Smithsonian Asian Pacific American Program, effective May 22.  Ng will oversee a Smithsonian office that provides vision, leadership and support for Asian and Pacific Islander American initiatives across the Institution.
Ng  served as acting director of the Asian Pacific American Program from May to August 2010. Under his leadership, the program supported the 2010 Smithsonian Folklife Festival Program "Asian Pacific Americans: Local Lives, Global Ties"; developed an Asian American portrait exhibition in partnership with the National Portrait Gallery; began public program collaborations with the Freer and Sackler Galleries; and launched the exhibition phase of "HomeSpun: Smithsonian Indian American Heritage Project."
Ng has been an assistant professor in the University of Hawai'i at Mānoa's Academy for Creative Media since 2007. His scholarship examines the use of cinema and digital media by minority and diaspora communities to engage in artistic and cultural representation and preservation, and community mobilization.
He served as the curator of film and video at the Honolulu Academy of Arts (2004 to 2006), where he managed the museum's film program and assisted with the museum's contemporary multimedia exhibitions.
Ng was the festival coordinator and film programmer for the Hawaii International Film Festival (2002-2004) and coordinated festival communications, events, logistics, programming, publicity, staff and volunteers.
As the program manager for the East-West Center and the University of Hawai'i's International Cultural Studies Graduate Certificate Program from 2000 to 2004, Konrad oversaw the administration of the program, its curriculum, and its students and faculty.
Konrad has served on several nonprofit boards, including the Center for Asian American Media, the Global Film Initiative, the Asian American Literary Review, and the Honolulu urban arts collective, Interisland Terminal. He is a member of the Association for Asian American Studies and Australia's Academy of the Asia Pacific Screen Awards.
Ng earned his doctorate in political science from the University of Hawai'i at Mānoa (2006), his master's degree in cultural, social and political thought from the University of Victoria in Victoria, British Columbia (1999), and his bachelor's degree in philosophy and ethnic studies from McGill University in Montreal (1996).
Ng succeeds Franklin Odo, who retired as the founding director of the Smithsonian Asian Pacific American Program in 2010.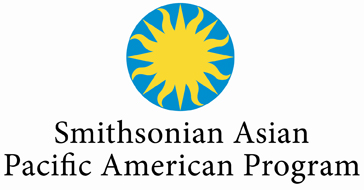 Posted: 15 April 2011