Steve Case appointed to Board of Regents
Steve Case has been appointed a member of the Smithsonian's Board of Regents. President Barack Obama signed the resolution appointing him as a citizen regent, effective April 25.
The 17-member Smithsonian Board of Regents includes nine citizen members, three members of the House of Representatives and three members of the Senate, as well as the chief justice of the United States and the vice president, both ex officio voting members. The Board of Regents is the governing body of the Smithsonian Institution.
Case, 52, is chairman of the Case Foundation, an organization he founded with his wife Jean in 1997. The Case Foundation creates and supports initiatives that use new technologies and entrepreneurial approaches to drive innovation in the social sector and encourage individuals to get involved with the communities and causes they care about.
He also is chairman and CEO of Revolution, an investment firm he co-founded in 2005 to help entrepreneurs build businesses that give people more choice, control and convenience in important areas of their lives. Revolution's current investments include enterprises in the financial services, health care, resort, digital and wellness sectors such as Zipcar, Living Social and Everyday Health.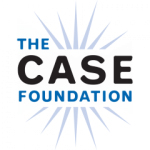 "I'm honored to join the Board of Regents of the Smithsonian, one of our nation's most prestigious cultural institutions," said Case. "I look forward to making a contribution to the already incredible work the organization has done in preserving our country's heritage."

Before starting Revolution, Case was the co-founder, chairman and CEO of AOL and, later, the chairman of AOL Time Warner (1989-2003). As co-founder of AOL, Case played an integral role in building the world's largest Internet company and helped transform how people communicate, learn and conduct business.

Case is also chairman of Accelerate Brain Cancer Cure, a nonprofit with an entrepreneurial approach to funding brain cancer research that he founded in 2001 with his late brother Dan. He was also recently named chair of the Startup America Partnership, the private sector counterpart to the Obama administration's effort to spark high-growth firms in the United States. In addition, Case was a founding organizer of Business Strengthening America and has served as vice chair of the Committee to Encourage Corporate Philanthropy. He was also honored with the National Mentoring Partnership Leadership Award.

Case, a graduate of Williams College, was born and raised in Hawaii, where he remains a leading advocate for combining respect for the islands' native people, culture and environment with job creation and economic growth. He is a major investor in two Hawaiian businesses—Grove Farm of Kauai and Maui Land & Pineapple—that are developing fresh operating models for the agriculture industry and sustainable communities for residents and visitors.


Posted: 27 April 2011