Here's your chance to finish shopping
Smithsonian Enterprises is offering staff discounts at select stores, theaters and restaurants for the holiday season! Take advantage of the following offers:
STORES
Receive 30 percent off at select museum stores on Thursday, Dec. 1, and Friday, Dec. 2.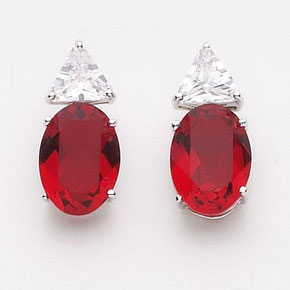 Shop early to avoid the crowds—participating museum stores will open at 9:30 a.m. both days!
The 30 percent staff discount is valid at all Smithsonian stores except Cooper-Hewitt and the Freer Gallery. (The 30 percent discount is not valid on kimonos, haori jackets and obis sold at the Sackler Gallery store. The standard 20% employee discount applies. Please see a store associate for more details.)
Save 20 percent and receive free shipping at smithsonianstore.com.
Can't make it to the museums?  Employees receive 20 percent off all purchases at smithsonianstore.com. Shop between Dec. 7-14 to receive FREE shipping on all orders. (Offer valid on orders shipped within the continental United States only. Discounted rates are available for orders to Canada.) Enter promotion code SEQ411 in your shopping cart for the 20 percent discount. For phone orders, call 1-800-322-0344 and mention code SEQ411.
THEATERS

Just in time for the holidays, the Smithsonian presents Happy Feet Two.
Happy Feet Two: An IMAX Experience is now playing at the Airbus IMAX Theater at the Udvar-Hazy Center and will debut in 3D at the Johnson IMAX Theater at Natural History on Dec. 9. Staff and volunteers may purchase an unlimited number of tickets for themselves and their friends and family at a special discounted rate of $10.00—a savings of up to $5.00 off the regular admission price Present your Smithsonian ID at any theater box office to purchase discounted tickets. Staff discounts are not available for online and telephone reservations.
Free staff screening: Tornado Alley 3D
SI @ the Movies is offering a free staff screening of Tornado Alley 3D at the Johnson IMAX Theater at Natural History on Dec. 4. Smithsonian staff can reserve up to four tickets by e-mailing their name and number of tickets to imax@si.edu. Confirmations will be sent for all requests that can be accommodated. Seating is limited.
RESTAURANTS

Holiday lunch menu Dec. 15 at NMNH Staff Café

Visit the Staff Café at Natural History on Dec. 15 for a special holiday lunch menu. Sample dishes in celebration of the holiday season and get into the spirit with a selection of holiday cookies. Coming soon: Holiday cookie platters to go, available for pickup at the Staff Café.
Holiday catering packages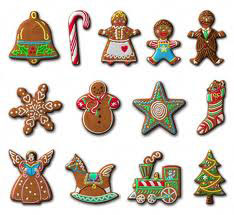 This year, let the Smithsonian's restaurants cater your personal gathering or office holiday party.  The full catering menu offers options for a variety of events, from receptions to plated three-course dinners. For lighter fare, choose from the Essentials Catering menu, which offers a wide variety of sweet and savory party trays, soups, beverages and more. Orders must be placed at least 36 hours in advance. See a restaurant manager for more details.

Mitsitam Café' holiday menu

It wouldn't be the holidays without the Mitsitam Café's Take-Home holiday menu.  This year's menu features a selection of Native-inspired dishes, including full-course menus, entrees, side dishes, soups and desserts. Please contact Miriam Menkir at 3-7044 or mmenkir@restaurantassociates.com for more information.  The Mitsitam Café's 10 percent discount for Smithsonian staff will be accepted for holiday take-home menu orders.


Posted: 29 November 2011