Sing the praises of our Unsung Heroes!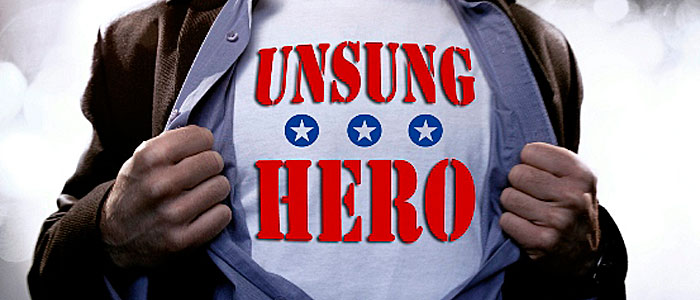 DEADLINE EXTENDED TO FRIDAY, MARCH 4
We all hear about the superstars—the colleagues who make scientific breakthroughs or uncover brilliant young artists or unravel historic mysteries—but what about those colleagues who do exceptional work at indispensable jobs that never make the news? This is your opportunity to nominate those Unsung Heroes who, day in and day out, help excite the learning in everyone and make the Smithsonian a great Institution.
Being an Unsung Hero isn't about an individual act, but rather an overall attitude and set of achievements that reflects the best aspects of what the Smithsonian and its employees strive to be.
Little things and big things count, as long as they reflect a consistent striving to make the Smithsonian a better place for fellow staff or the public at large.
Who may nominate an Unsung Hero?
All Smithsonian staff, including Smithsonian Enterprises staff, may nominate Unsung Heroes.
You should have personal knowledge of the person you nominate. You may not nominate yourself (but don't worry—someone else is bound to notice how great you are!)
 Who is eligible for nomination?
Any member of the Smithsonian and Smithsonian Enterprises staff may be nominated.
 What are the criteria for an Unsung Hero?
An Unsung Hero consistently:
Goes the extra mile and willingly performs more than the assigned duties
Lends time and expertise to colleagues unselfishly and with courtesy
Is dependable, dedicated and reliable; represents the Smithsonian honorably and strives to support our mission
Makes outstanding contributions to the Smithsonian through initiative, creativity and ability
 How do I nominate an Unsung Hero?
 Submit your nomination online by clicking this link to the nomination form and tell about your Unsung Hero.   Nominations are due by midnight on Friday, March 4.
 Here are some partial examples from the nominations of previous Unsung Heroes:
 …Because of _____'s dedicated service and creative leadership, millions of Smithsonian specimens—fragile dried corals, birds, worms, fish, snails and even large primates—have safely moved from Natural History to the Museum Support Center…
…_____'s optimism and energy act as a magnet for others…One day he might be washing windows, another day running a leaf blower, the third day he might be operating a distinctive piece of equipment in an oddly shaped part of the parking lot…_____ is designated an essential employee because he knows how to operate virtually every piece of Smithsonian maintenance equipment—safely and carefully…
The Unsung Heroes program is part of the Smithsonian Community Committee.  Visit community.si.edu for more information on the Community Committee and its programs.


Posted: 22 February 2016