ICYMI: Highlights from the week that was July 2 – July 8, 2017
No one can keep up with everything, so let us do it for you. We'll gather the top Smithsonian stories from across the country and around the world each week so you'll never be at a loss for conversation around the water cooler.

During the week of Independence Day, we thought a lot about what makes us American and what we treasure in America. Oh, and we obsessed over Amelia Earhart, too.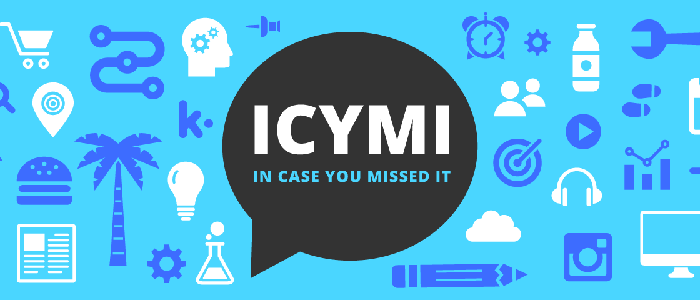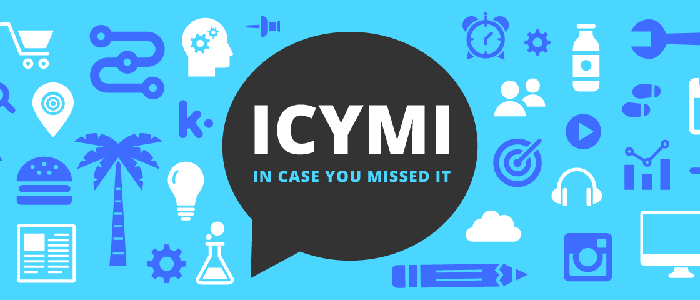 ---
Review: 'Religion In Early America' at the National Museum of American History
Washington Free Beacon, July 2
The religious life of ancient Rome grew and changed in texture and detail as immigrants flowed into the city and her legions returned from the frontiers. Each arrival brought with them new cults and mysteries and myriad sacred objects to fill her temples. But Rome was magnanimous; she could contain multitudes and contradiction so long as the rites of public life were fulfilled. Beneath the cult of her glory all other cults could contest for the souls of her people.
The spoils of just such a contest are enshrined in the National Museum of American History. Its latest exhibit, "Religion In Early America," opened Wednesday, June 28. A well-curated and worthy little display, its placement is almost too obvious in its significance to be believed. Read more from Micah Meadow croft for The Washington Free Beacon.
---
The Washington Post, July 3
This Fourth of July, look closely at one of those printed copies of the Declaration of Independence.
See it? The woman's name at the bottom?
It's right there. Mary Katharine Goddard.
If you've never noticed it or heard of her, you aren't alone. She's a Founding Mother, of sorts, yet few folks know about her. And some of America's earliest bureaucrats did their best to shut her down. Same old, same old.
Goddard was fearless her entire career as one of America's first female publishers, printing scoops from Revolutionary War battles from Concord to Bunker Hill and continuing to publish after her offices were twice raided and her life was repeatedly threatened by haters. Read more from Petula Dvorak for The Washington Post.
---
The Smithsonian National Portrait Gallery is showing an 1822 painting of Yarrow Mamout, a Muslim native of Guinea who was forced into slavery in America.
Hyperallergic, July 3
A portrait on loan to the Smithsonian's National Portrait Gallery (NPG) will probably challenge many people's understanding of early American history, particularly in regards to the presence of Muslims during that formative period. The small 1822 canvas, painted by James Alexander Simpson, is one of two known portraits of Yarrow Mamout, and his story is pretty amazing.
Born in 1736, Mamout hailed from one of the nomadic West African groups that spoke Fulani. Like many Africans during that time, he was forced into servitude and delivered to the shores of the Americas from his native Guinea through a network of slave traders. Read more from Hrag Vartanian for Hyperallergic.
---
WAMU-FM, "The Kojo Nnambi Show," July 5
At the 50th annual Smithsonian Folklife Festival, Kojo Nnamdi hosted a discussion with journalists and media producers on reporting news in and about communities of color. Panelists discussed how media shape perceptions of immigrant, indigenous, and minority communities. The panel also covered the limitations of mainstream media in covering stories like police accountability, the name of Washington's football franchise, and how ideas about objectivity are evolving in today's landscape. Listen to the full audio of the "Kojo Nnambi Show" for WAMU-FM.
---
The Washington Post, July 4
Kristofer Helgen, a highly regarded mammalogist and curator at the National Museum of Natural History, has left the Smithsonian in the wake of a bitter, months-long conflict with administrators.
Helgen, 36, had been accused of research misconduct during a high-profile collecting expedition in Kenya. He was cleared after an investigation that Helgen and some of his colleagues say was an attempt to bully and discredit him.
The Smithsonian Institution declined to comment on the circumstances of Helgen's departure, citing a policy against commenting on personnel matters. [Update on July 4, 2017 to this story, originally published on Jan. 13, 2017: Helgen, now at the University of Adelaide, shared a letter from Smithsonian Institution Acting Provost Richard Kurin saying that Helgen had been cleared of any wrongdoing.] Read more from Sarah Kaplan for the Washington Post.
---
The New York Times, July 6
They are at it again. And this time they have a photo.
Since Amelia Earhart, the famous American aviator, and Fred Noonan, her navigator, disappeared somewhere over the Pacific Ocean during a 1937 attempt to circumnavigate the globe, groups of researchers and historians have argued over their fate. Read more from
Did they land, or did they crash? Did they drown at sea, or were they marooned? Did their twin-engine Lockheed Electra plunge into the ocean, never to be seen again? Or was it found — and even photographed — on Japanese territory in the years leading up to the United States' 1941 declaration of war on Japan? Read more from Jacey Fortin for The New York Times.
---
The Smithsonian used Kickstarter to raise money for Neil Armstrong's spacesuit and Dorothy's ruby slippers. Was it worth it?

The Washington Post, July 6

It seemed a smart gamble. The Smithsonian Institution, the world's largest museum complex, would pass a virtual hat around the world, asking for money to conserve a few of its most beloved objects.

The bet paid off.

With the help of Kickstarter, the crowdfunding space devoted to creative projects, the Smithsonian first asked the public for $500,000 for work on the space suit Neil Armstrong wore in 1969 when he walked on the moon. The National Air and Space Museum campaign hit its goal in only five days, so a $200,000 "stretch goal" was added for the suit worn by Alan Shepard, the first American in space. The response to the 2015 campaign was tremendous — $719,779 from 9,477 backers, more than enough to get the suits back on view in time for the 50th anniversary in July 2019 of the Apollo 11 lunar landing. Read more from Peggy McGlone for the Washington Post.


Posted: 25 July 2017