"America's Presidents" reopens Sept. 22
Feeling a little fatigued about the current state of American politics? Refresh yourself and gain some perspective by visiting the newly refurbished exhibition of "America's Presidents" at the National Portrait Gallery.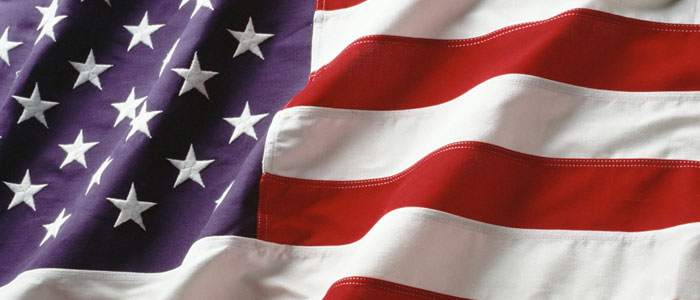 After 18 months of planning and extensive renovations, "America's Presidents"—the National Portrait Gallery's "must see" exhibition—reopens to the public Sept. 22. A highlight of the Portrait Gallery since the museum's public opening in 1968, this historic display on the museum's second floor is the only place outside the White House where visitors can view a complete collection of presidential portraits. The new, entirely bilingual (English and Spanish) and accessible presentation includes extraordinary works of art, notably Gilbert Stuart's "Lansdowne" portrait of President George Washington.
The portraits are grouped into six historical chapters. The first five sections are organized around a historical era and lead off with a presidential figure: Washington, Andrew Jackson, Abraham Lincoln, Theodore Roosevelt and Franklin Delano Roosevelt, while a sixth section examines the more recent history of the presidency. Updated content helps visitors understand historical events—both national and international—that coincided with each President's time in office.
Interactive kiosks in the galleries, each with a 34-inch touch screen, will allow visitors to explore content that sheds light on the nation's Presidents, particularly with regard to their actions, challenges and legacies. Users will also learn more about the portraits as works of art and be able to look closely at objects using "rotate" and "zoom" features.
This fall, the Portrait Gallery will launch an enhanced website to accompany the transformed installation. The website will not only bring the museum's scholarship to a national and international viewership, but also will allow the museum to share its wealth of presidential imagery with students, teachers and the general public.
In February 2018, to celebrate the golden anniversary of the inaugural "America's Presidents" exhibition, the Portrait Gallery will publish, with Smithsonian Books, a new, richly illustrated volume that traces the history of the U.S. presidency from Washington's inauguration to the present day. The publication will offer invaluable insight into the lives and legacies of each of these individuals and will illuminate the timeless intersections that exist between biography, history and art. The museum will also launch a cellphone app that will enable visitors to access bilingual biographical descriptions (English and Spanish) via text or audio, providing a new way to experience the exhibition's narrative. These efforts will augment the National Portrait Gallery's reputation as a preeminent resource for scholarship.
"When the National Portrait Gallery opened to the public in October 1968, under President Lyndon Baines Johnson, the country was in tumult after having witnessed the assassinations of civil rights leader Martin Luther King Jr. and Sen. Robert. F. Kennedy earlier in the year," said Kim Sajet, the museum's director. "And, of course, the country was still mourning the loss of President John F. Kennedy, in 1963. It was a prescient time to offer Americans an opportunity to reflect upon the office of the presidency and give them a chance to think about the qualities they wanted their leaders to have. Now, on the the occasion of our 50th anniversary—nine presidents later—the National Portrait Gallery provides visitors with a new lens to view 'America's Presidents,'—one that will offer fresh content and relevant historical context, giving those of us living in the 24/7 news cycle of today a better understanding of what came before."
The "Lansdowne": Conservation Analysis and Treatment
After an intensive period of cleaning and conservation, the "Lansdowne" portrait of Washington by Stuart will "debut" as the centerpiece of the exhibition, thanks to a gift from Bank of America. The 221-year-old painting has received critical conservation treatment since it was last on view in early 2016.

Using the Smithsonian's state-of-the-art tools, technology and resources, conservators from the Museum Conservation Institute and the Portrait Gallery have been able to analyze and capture ultraviolet light, infrared reflectography and X-ray images of the painting. These images provided information about Stuart's materials and working processes, which are integral to the historical knowledge and documentation of the painting. Conservation of the iconic portrait was completed by the Portrait Gallery's Head of Conservation and entailed a measured approach in the removal of an old yellowed resinous varnish coating. The results of the cleaning have been spectacular, revealing a brilliantly executed portrait by Stuart.


Posted: 24 August 2017