ICYMI: Highlights from the week that was May 6 – May 12, 2018
No one can keep up with everything, so let us do it for you. We'll gather the top Smithsonian stories from across the country and around the world each week so you'll never be at a loss for conversation around the water cooler.

This week, we saw the importance of diversity in artistic expression, popular culture, historical perspective, scientific breakthroughs and…commercial fishing.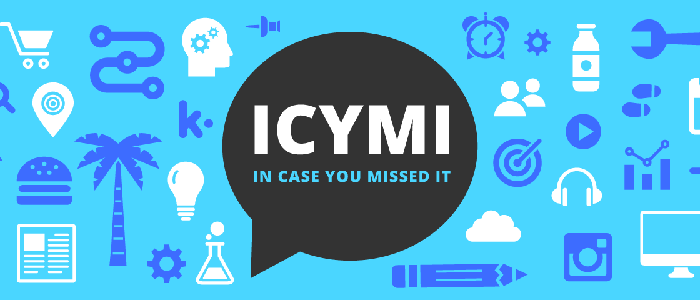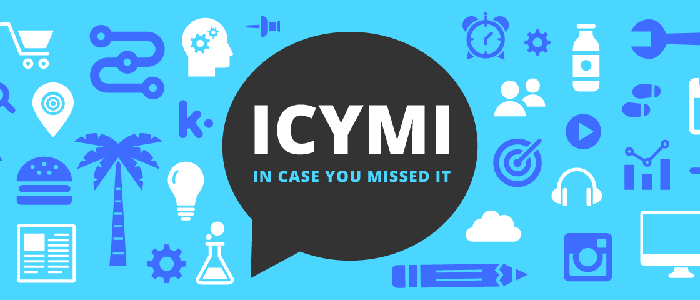 ---
The Telegraph (Illinois), May 7
Illinois College's biology department continues to make a worldwide impact in orchid conservation, and it now has an internationally famous partner in the mission.
IC is collaborating with the Smithsonian Environmental Research Center to research and conserve the native orchids of Palau, an island about 500 miles southeast of the Philippines.
"We were asked by the Smithsonian to study the fungi that the orchids need in Palau because we already had a [U.S. Department of Agriculture]-certified noxious pests quarantine facility from our previous work with Madagascar orchids," said IC biology professor Lawrence Zettler, who directs IC's well-known orchid recovery program.
Zettler said the Palau project is in the second year of a projected three-year study.
During the past year, Smithsonian research scientist Benjamin J. Crain led an orchid research team to Palau, where they collected orchid roots from about two dozen orchid species out of more than 90 species on the island. Read more from Greg Olson for The Telegraph.
---
The Washington Blade, May 8
The annual 'Gay Day at the Zoo' presented by the D.C. Center for the LGBT Community and Rainbow Families was held at the Smithsonian's National Zoo on Sunday, May 6. See more photos  photos by Michael Key
---
The work of over 60 photographers documents the rich history of one of America's greatest musical genres.
Blavity, May 7
Incredible photos by some of the nation's best photographers documenting the origins of hip-hop through the mid-1990s are on display at the Smithsonian's National Museum of African American History and Culture (NMAAHC).
The "Represent: Hip-Hop Photography" exhibit features scores of flicks from a hip-hop which traces back to the genre's early days.
Acquired by hip-hop journalist Bill Adler in 2015, the Eyejammie Collection is the museum's largest hip-hop collection. It consists of over 400 photographs from almost 60 photographers, including world-renowned artists Harry Allen, Janette Beckman, Michael Benabib, Anthony Pereira and Jamel Shabazz. Read more from Ricky Riley for Blavity.
---
The Washington Post, May 7
Bill Cosby's fall from grace continues.
In a first for the Kennedy Center, the board of trustees voted to rescind the high-profile awards it has given the comedian, who was convicted on three counts of sexual assault last month.
In a statement released Monday, the arts center said that Cosby's conviction eclipsed his decades-long performance career.
"The Honors and Mark Twain Prize are given to artists who, through their lifetime of work, have left an indelible impact on American culture. As a result of Mr. Cosby's recent criminal conviction, the Board concluded that his actions have overshadowed the very career accomplishments these distinctions from the Kennedy Center intend to recognize," the statement said. Read more from Peggy McGlone for The Washington Post.
---
The Washington Post, May 7
Moke, the lowland gorilla infant, at the National Zoo in Northwest Washington is growing fast and learning his surroundings, zoo officials said.
At nearly three weeks old, Moke (pronounced "mo-KEY") is "especially attentive, even at a young age," according to zoo officials. He is getting more hair, his eyes are bright, and he is alert.
Moke means "junior" or "little one" in the Lingala language of Africa. Read more from Dana Hedgpath for The Washington Post.
---
Positions that are typically dominated by rich white men are finally being opened up to others, but is change happening fast enough?
The Guardian, May 7
Last month, former Nasa scientist Ellen Stofan walked into the National Air and Space Museum in Washington and unlocked the door to the director's office – which, for the first time, was her own. It was a breakthrough moment, as the museum has always had a male director since it first opened in 1976, .
Stofan isn't alone in her directorship. It seems a flurry of new hires are putting women in the power seat. Carrie Rebora Barratt is the New York Botanical Garden's new president and CEO, just as Saharah Moon Chapotin has been appointed the new director of the United States Botanic Garden in Washington. Saisha Grayson is also the new time-based media curator at the Smithsonian American Art Museum.
"We have benefited from the tidal wave of post-Weinstein issues to look at the museum world's sexual harassment in the workplace and gender inequality," said Joan H Baldwin, co-author of a book called Women in the Museum: Lessons from the Workplace. "It's a time to celebrate the change of leadership in many museums across the country, who have chosen women." Read more from Nadja Sayej for The Guardian.
---
Real Screen, May 7
After launches in Canada and Singapore, the Smithsonian Channel is now taking its brand of factual programming to Latin America via DirecTV.
The channel launches today (May 7) in Latin America in high definition on Channel 1747, and will be available on the Oro HD package in Argentina, Chile, Colombia, Ecuador, Peru, Uruguay and the non-U.S. Caribbean.
Programming set to air in Latin America on the channel includes The Accordion Kings (pictured), which looks at Latin American music and features an exclusive interview and performances by Carlos Vives; 2017′s Aerial Africa; Panama's Animal Highway; Million Dollar American Princesses starring Elizabeth McGovern and Air Warriors. Read more from Barry Walsh for Real Screen.
---
The Washington Post, May 7
I had never seen the Holocaust Museum's permanent collection. As the daughter of a Jewish refu­gee, I knew it would feel deeply personal, prompting me to think about what might have happened had my father not fled Germany and found safety in 1938, and to mourn the millions of victims who hadn't.
As I made my way through the museum last year, I heard a man's voice. I was on the middle floor, which details the Nazis' concentration camps, gas chambers and killing fields, when he walked past me.
The man was jabbering loudly about his dinner plans — on his phone. Read more from Emily Codik for The Washington Post.
---
The Baltimore Museum of Art will deepen its holdings of works by women and artists of color using funds from sales of seven redundant works.
Hyperallergic, May 8
A museum is a place where racism and sexism is on full display," said artist Shinique Smith. "You can see this in any institution in any part of the world." Smith, an internationally known painter and sculptor based in New York and Los Angeles, who has works in the collections of the Brooklyn Museum, the Rubell Collection, the Whitney Museum, and numerous others, grew up in Baltimore and recalled the profound influence of the Baltimore Museum of Art on her development as an artist. "When I grew up, there was no contemporary wing at the BMA, so I grew up looking at Henri Matisse and Romare Bearden there." When she grew older and became a student at the Maryland Institute College of Art (MICA), she recalled seeing Robert Rauschenberg's "Canyon" at the BMA as a primary influence over her own abstract and bundled fiber works. Read more from Cara Ober for Hyperallergic.
---
Neri Oxman, Weiss/Manfredi, and Oppenheim Architecture + Design are among this year's honorees.
Architect, May 8
Today, New York City's Cooper Hewitt Smithsonian Design Museum announced the winners of its 2018 National Design Awards. Launched in 2000, the annual awards program "celebrates design as a vital humanistic tool in shaping the world, and seeks to increase national awareness of the impact of design through education initiatives," according to the museum's press release. The Cooper Hewitt's jury recognizes outstanding individuals and firms in 10 categories, ranging from architecture to communication and fashion design, plus an 11th Director's Award that is selected by the museum. The 2018 award recipients will be honored on Oct. 18 at Cooper Hewitt's Arthur Ross Terrace and Garden. Read more from Ayda Ayoubi for Architect.
---
WAMU, May 9
American Indians serve in the U.S. Military at a higher per capita rate than any other ethnic group. They've played significant roles in all American wartime efforts: During World War I, Choctaw "code talkers" used their language as military code, famously confusing the German code-breakers. During the Vietnam War, more than 90 percent of the 42,000 Americans Indians who served were volunteers. And according to the 2010 census, there are more than 154,000 American Indian veterans alive today.
Now, the Smithsonian's National Museum of the American Indian is honoring those Servicemembers with a new memorial on its grounds, just off the National Mall. Out of 413 submissions, five designs are in the final running. A nine-person jury will select the winning design and make the announcement on June 26, and the memorial is expected to open on Veterans Day in 2020. Read more from Mikaela Lefrak for WAMU.
---
CBS This Morning, May 9
A new arrival named Spike at the Smithsonian's National Zoo could create a little spike in the elephant population. With fewer than 50,000 Asian elephants left in the wild, conservationists there are racing to save the species by breeding them in captivity.
Spike, a 36-year-old, seven-ton gentle giant, was recently moved to Washington from Florida to be introduced to three females. CBS News' Chip Reid was there when he got to meet the females he'd simply been watching from the other side of the fence.
There was some trumpeting and some ear flapping — another sign of happiness. But with Maharani, Rani for short, there was some canoodling. The two were hitting it off. In fact, this is not their first meeting, and as they say, elephants never forget.
Spike and Rani were an item at a zoo in Canada in 2014. Rani became pregnant three times but sadly none of the baby elephants lived past infancy. Now, the National Zoo hopes they'll have better luck. Read more and watch the report from Chip Reid for CBS This Morning.
---
The Washington Post, May 10
A middle-aged couple sits in a New Jersey cottage that's utterly ordinary — except that it's in a nudist colony, and its inhabitants are naked. A close look at the family snapshots perched atop the TV reveals that the people in them are unclothed, too.
What can't be seen in this 1963 photograph is that the woman who made it was also naked. Diane Arbus went to extremes to explore society's outer limits. Read more from Mark Jenkins for The Washington Post.
---
CultureType, May 10
Cervical cancer claimed the life of Henrietta Lacks (1920-1951), an African American woman who died at Johns Hopkins Hospital in Baltimore at the young age of 31. She never gave her consent, but in the waning months before her death her cells were harvested and have revolutionized medical science. For more than half a century, university labs and biotech companies have been experimenting with her cells. Lacks's legacy includes thousands of patents and countless medical advancements and treatments for deadly and debilitating diseases. Meanwhile, her descendants were unaware her cells were still alive making pioneering contributions, and received no compensation for their transformative role.
The story remained largely lost to medical history until Rebecca Skloot wrote a book about it. She published "The Immortal Life of Henrietta Lacks" in 2010, and last year HBO made a movie about Lacks, starring Oprah Winfrey, who portrayed her daughter. Now the Smithsonian is recognizing her place in American history. The National Portrait Gallery (NPG) and the National Museum of African American History and Culture have jointly acquired a portrait of Lacks by Kadir Nelson. Read more from Victoria Valentine for CultureType.
---
The Washington Post, May 10

The bigger a female fish grows, the more eggs she lays — disproportionately so.

That's the conclusion driven home in a report published Thursday in the journal Science. Biologists at Monash University in Australia and the Smithsonian Tropical Research Institute in Panama gathered egg data from 342 fish species across the world's oceans.

At the extreme end, the vermilion snapper, Rhomboplites aurorubens, had a 400-fold difference in eggs between the littlest and biggest mama fish. A small female snapper lays around 4,000 eggs. A whopper of a vermilion snapper can deposit eggs by the million, study authors Diego Barnecheand Dustin Marshall, colleagues at Monash University, told The Washington Post. Read more from Ben Guarino for The Washington Post.


Posted: 13 May 2018