ICYMI: Highlights from the week that was Feb. 8 – 14, 2020
No one can keep up with everything, so let us do it for you. We'll gather the top Smithsonian stories from across the country and around the world each week so you'll never be at a loss for conversation around the water cooler.

This week, the Zoo invites us to get maybe a little too up-close and personal, and women might finally get their own place on the National Mall.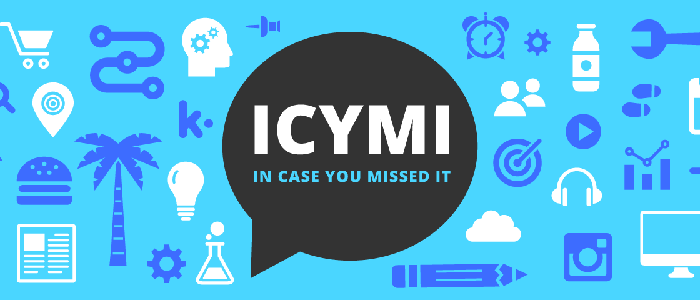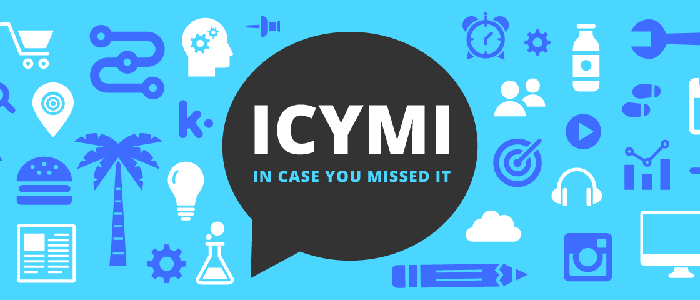 ---
Art and Design
---
Artsy.net, February 13
On February 12, 2018, the striking portraits of Barack and Michelle Obama were unveiled at the National Portrait Gallery (NPG) in Washington, D.C. Created by artists Kehinde Wiley and Amy Sherald, respectively, the paintings captivated the assembled audience and quickly became a worldwide social media sensation. Sherald, in particular, encountered newfound fame. Recently, it was announced that the paintings would embark on a multi-state tour to museums across the United States, and this week, a new book, The Obama Portraits, was published by Princeton University Press, detailing the impact of these influential paintings. Here, we share an excerpt of NPG director Kim Sajet's essay from the book, titled "The Obama Portraits and the National Portrait Gallery as a Site of Secular Pilgrimage." Read more.
---
History, Culture and Education
---
WBTW, February 13

More than 40 million people travel through Washington, DC's Union Station every year, but very few stop and stare at the monument of a civil rights icon who watches over the historic transportation center.
"They called him the gentle giant, but they also called him the most dangerous Negro in America," said Clayola Brown, the president of the A. Philip Randolph Institute. Read more. 
---
WTOP.com, February 8
Capping off a remarkable week, 100-year-old Tuskegee Airman, Brig. General Charles McGee of Bethesda, Maryland was surrounded by admiring fans at the Smithsonian National Air and Space Museum on Saturday.
Following his appearance at Super Bowl 54 in Miami, where he presided over the coin toss and appeared as the president's guest at the State of the Union Address, the retired general — who served in World War II, the Korean War and the Vietnam War — told a rapt audience at the museum's Udvar Hazy Center about his military service. Read more.
---
The Washington Post, February 8
Across his long and barrier-bursting career, Tuskegee Airman and Brig. Gen. Charles E. McGee fought in three wars, flew 409 combat missions and — during World War II — helped rescue at least 1,000 prisoners of war in Romania.
But, on Saturday morning at the Smithsonian's Steven F. Udvar-Hazy Center in Virginia, it was another number that most captivated Isaac Preston. Read more. 
---
Secretary Bunch
---
Fox News "Power Player of the Week, " February 9
Power Player of the Week: Lonnie Bunch on his plans to bring the Smithsonian into people's homes. Watch the video.
---
Science and Technology
---
Love is in the air, as zookeepers prepare several species for breeding. Meet the furry couples who could bring new baby animals to the zoo soon.
WUSA-9, February 14
A 14-year-old great-grandmother trying to become a mother to her seventh child. A 1.5-year-old female expected to mate with a 33-year-old male who has never reproduced. No, these aren't headlines in the latest National Enquirer issue — they are soap operas happening in the Nation's Capital as we speak. Rather than being considered cause for concern, these blossoming May-December relationships are necessary for survival for several species at the Smithsonian National Zoo. Read more and watch the video.
---
Daily News Online, February 13
Jellyfish don't just sting with their tentacles – they create 'slime grenades' in water that irritate your skin even if you haven't touched them.
A team of researchers from the Smithsonian Museum of Natural History found the microscopic structures in the mucus left by upside-down jellyfish (Cassiopea).
They don't know what role these tiny structures, called cassiosomes, play in the ocean but do appear to be a key part of the animals feeding process. Read more. 
---
WTOP, February 11
Neighbors of the Smithsonian's National Zoo and D.C. business owners attended a community meeting Monday night to share their concerns about the chaos that broke out during last year's holiday ZooLights festival.
A rowdy group of young adults overran the dazzling annual light display on Nov. 30, 2019, starting a fight in a frozen yogurt store and sparking a panic when a pyrotechnic was set off in a zoo bathroom. Gunfire later injured two teenagers at a nearby intersection. Read more. 
---
Women's History Museum
---
A similar bill is awaiting approval from the Senate.
Artnet News, February 12
The House of Representatives has passed a bill to establish a new Smithsonian museum for women's history. If completed, it would be the 20th museum in the Smithsonian Institution, which most recently expanded with the opening of the National Museum of African American History and Culture in September 2016.
Congresswoman Carolyn Maloney of New York introduced the bipartisan bill last March, in honor of Women's History Month, along with representatives Brian Fitzpatrick, Eleanor Holmes Norton, and Brenda Lawrence. It now has 293 co-sponsors in total. A companion piece of legislation sponsored by Senator Susan Collins of Maine and Dianne Feinstein of California, is still working its way through the Senate.
---
The Washington Post, February 12
Three years after the opening of the Smithsonian's landmark Museum of African American History and Culture, momentum is building toward the creation of a museum dedicated to American women's history.
The House of Representatives on Tuesday passed a bill to establish the museum inside the Smithsonian network and take steps toward funding and construction. The vote was 374-37. Read more. 
---
The Hill, February 11
The House easily passed legislation on Tuesday to establish a women's history museum in the nation's capital as part of the Smithsonian Institution.
The bipartisan 374-37 vote marked the biggest step yet of the decades-long effort by House Oversight and Reform Committee Chairwoman Carolyn Maloney (D-N.Y.) to build a women's history museum along the National Mall.
The legislation now heads to the Senate, where it also has bipartisan support. But neither Senate Majority Leader Mitch McConnell (R-Ky.) nor President Trump have committed to moving it forward. Read more. 
---
WAMU-88.5, February 12

The National Mall might look like it's at capacity for museums, but some members of Congress want to squeeze in at least one more.

The House of Representatives passed a bill on Tuesday to establish a Smithsonian Women's History Museum. The Smithsonian Board of Regents would be charged with selecting a location for the new museum, "with priority given to a site that is on or near the National Mall."

"For too long, women's history has been left out of the telling of our nation's history," the bill's lead sponsors, Reps. Carolyn B. Maloney (D-N.Y.), Brian Fitzpatrick (R-Penn.), Brenda Lawrence (D-Mich.), and Eleanor Holmes Norton (D-D.C.), said in a joint statement released after the bill's passage. "By creating a Smithsonian museum dedicated to telling American women's history, we can inspire future generations to make history themselves. Representation matters. Let's make sure that every child can see themselves in their heroes and role models." Read more.


Posted: 19 February 2020