Be creative about your recreation with ARTLAB+
Registration is now open for ARTLAB+, a design studio for teens and the Hirshhorn's signature youth program. ARTLAB+ provides young people with free access to the latest art-making technology and to the inspiring works of modern and contemporary art in the Hirshhorn's collection. Participating teens connect with creative, like-minded peers and knowledgeable mentors who have diverse backgrounds in digital media, filmmaking and art education. As the first museum-affiliated member of the YOUmedia Network, a nationwide group of out-of-school learning centers, the ArtLab space is equipped with an amazing array of resources and hosts a full menu of workshops, club meetings and special events.
The ArtLab is a hub of teen social and artistic activity Monday to Friday from 3 to 7 p.m. and Saturday from noon to 5 p.m. Participants are encouraged to experiment with an array of technology. While some may opt to take photographs and post them to Facebook, others may pursue video, photography and animation projects using Macintosh computers and professional digital still and video cameras. Teens are invited to record their own music in the sound booth, which is fully equipped with professional sound production hardware, such as keyboards, mixers and microphones, and software, such as Reason and Logic. Hanging out in the ArtLab's new gaming area is also encouraged. Here, a carefully curated selection of more than 50 video games for PlayStation 3 and Xbox 360 (ranging from hard-to-find indie art games to more mainstream titles), awaits teen testing and review.
Registration is now open for multiweek and one-day workshops that begin in February, including "Art Breakers," "Women Represented" and "Visual Storytelling," each of which introduces teens to a range of media and culminates in the production of a final project using newfound skills. Weekly club meetings unite teens who share common interests in gaming, radio broadcasting, photography, fashion or music. The ArtLab's dynamic Creative Consultants club continues to conceptualize and host teens-only programming at the museum. All programs are free and open to teens ages 13 to 18. For more information about ARTLAB+ programs and events, and to register for clubs and workshops, visit http://artlabplus.si.edu.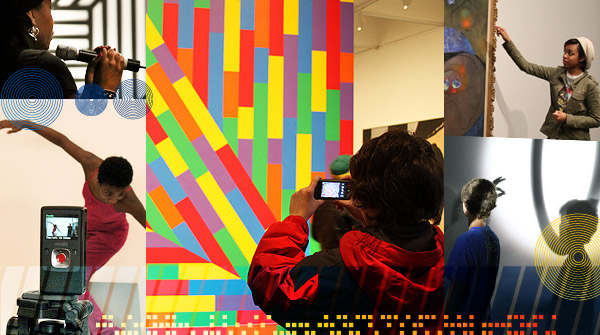 Posted: 26 January 2012