Smithsonian Channel Programming Update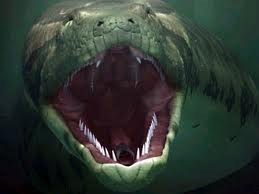 Here are the August highlights of Smithsonian Channel's award-winning Mission Critical programming.
Airing in August:
Thursday, August 9 at 8 PM EST
Uncovered by scientists from Smithsonian Tropical Research Institute, the Florida Museum of Natural History, and the University of Nebraska at Lincoln, this monster predator is making headlines – and revealing a lost world of giant creatures. A Smithsonian Institution Traveling Exhibition Service exhibit at the National Museum of Natural History runs through January 6, 2013.
Tuesday, August 14 at 9 PM EST, Wednesday, August 29 at 9 PM EST
Rainforests cover just six percent of Earth's surface yet contain almost half of the world's plants and animals.  With a diversity of mammals, birds, and bugs unrivaled almost anywhere in the world, Panama's Barro Colorado Island is the perfect microcosm of nature. Follow Ben Hirsch, Lars Markesteijn, and Leonor Álvarez Cansino of STRI as they explore how life thrives in one of the most complex habitats on Earth. Winner, CINE Golden Eagle.
Space Shuttle: Final Countdown
Thursday, August 16 at 8 PM EST
Take off on an astronomical adventure spanning 30 years, 21,152 orbits around Earth, and unparalleled highs and lows. Featuring Valerie Neal and Roger Launius of the National Air and Space Museum. Winner, CINE Golden Eagle.
Electrified: The Guitar Revolution
Saturday, August 25 at 10 PM EST
Experience the evolution of the electric guitar through vintage footage, interviews with rock historians and rousing live performances. Featuring Gary Sturm (emeritus, National Museum of American History), Monica Smith and Will Eastman of the Lemelson Center at NMAH. Winner of the CINE Golden Eagle and CINE Special Jury Award.
Forensic Firsts: Skeletal Secrets
Friday, August 17 at 10 PM EST.
Revisit history's dramatic murder cases to see how forensic tools are changing criminal investigations with Smithsonian Channel's new series Forensic Firsts. Featuring Douglas H. Ubelaker of NMNH.
If you don't currently receive the Smithsonian Channel, you can check here to see if your local cable provider offers it. For additional airdates and times, please visit the channel's website at www.smithsonianchannel.com. And a reminder of the limited time offering of  the Channel's free iTunes downloads for shows such as Mystery of the Hope Diamond, America's Hangar, and Stories from the Vaults. Log onto iTunes.com/SmithsonianChannel through October 2.

Posted: 31 July 2012