America's Presidents go digital

For the first time, virtual visitors will be able to travel through the iconic "America's Presidents" collection at the National Portrait Gallery—including close-up access to portraits and hundreds of facts about the American Presidents, from George Washington to Barack Obama—without ever actually entering the museum.
The Smithsonian and Brandwidth, an award-wining digital agency based in the United Kingdom, have announced the launch of the America's Presidents app for iPad. Developed to expand the reach of the most popular and iconic collection in the National Portrait Gallery, the app is the ultimate guide to these official portraits.
The app is optimized for the Retina Display on iPad, with pinch-zoom features that allow users to view brushstrokes in detail. The app takes the user on a journey across landmarks of American history, displayed on virtual gallery walls that include facts, historical documents, video and sound recordings to illustrate presidential personalities and achievements.
Specific features of the app include:
Fully interactive journey through the most popular collection at the National Portrait Gallery
A unique collection of portraits and objects that guide the user through landmarks of American history
Hundreds of facts about each President's achievements, including family life, pets and personality
Unique bonus content, including Franklin D. Roosevelt's first radio address about the Great Depression and declaration of war with Japan
An interactive "Games Room" where people can test their knowledge of presidential trivia, First Ladies and famous quotations
Users can vote for their favorite portrait with a live chart of the most popular choices linked to Facebook
The America's Presidents app is available for $6.99 from the App Store on iPad or at www.AppStore.com/AmericasPresidents. The app can be previewed at www.americaspresidentsapp.com . Regular updates and information will be posted on Twitter@AmericasPrez and Facebook at www.facebook.com/americaspresidents.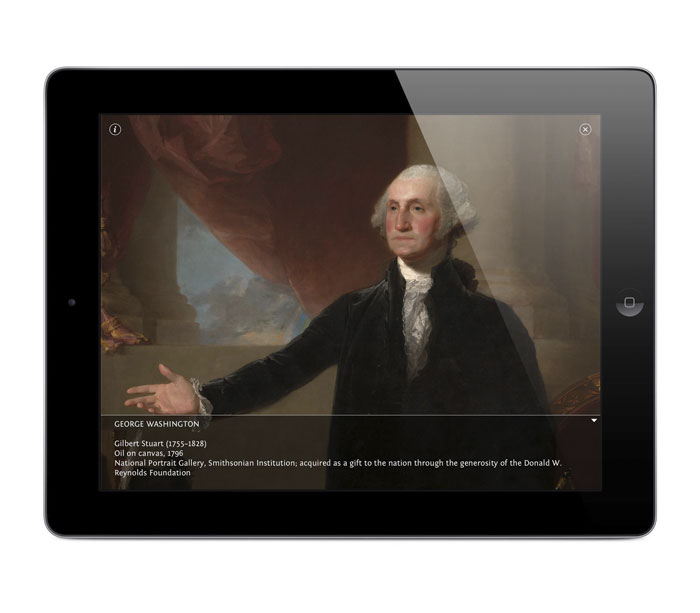 Posted: 21 February 2013