Going for a decorative degree (and we don't mean that it looks nice hanging on the wall)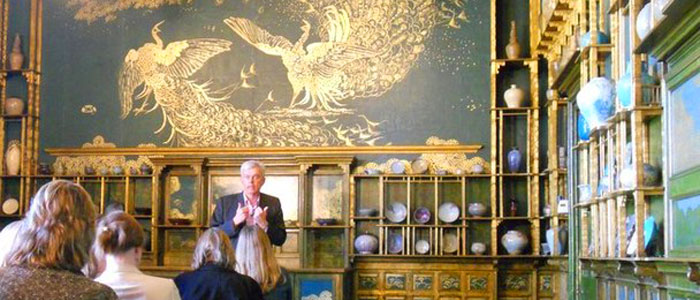 The Smithsonian is not a degree-granting institution, but did you know that there are students studying at the Smithsonian, right on the National Mall?
Through a partnership with George Mason University and The Smithsonian Associates, and a program of rigorous academic and professional connoisseurship training offered by an expert faculty, the Smithsonian-Mason Master of Arts in the History of Decorative Arts Program stands at the forefront of preparing decorative arts professionals. The unique feature of the MA program is object-based instruction built around behind-the-scenes access to regional, national and international collections representing millions of objects. Students are educated in the history of decorative arts—from the Renaissance to contemporary, European and American—complemented with consideration of the arts of Asia and Africa.  In addition to theoretical and contextual studies, connoisseurship skills are built through object-based courses in furniture, glass, ceramics, metalwork, craft, costume and textiles.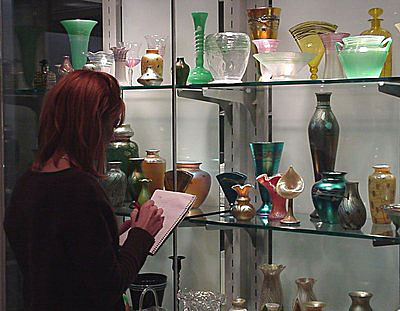 The Washington, D.C., location offers an unmatched concentration of scholarly and cultural opportunities where students gain insider access to great public and private collections. The nation's capital is an extended field laboratory of both public and private treasures awaiting further exploration. These resources give students access to collections of objects and research institutions no other decorative arts program in the U.S. can match. The program has close working relationships not only with Smithsonian museum collections, but also the Federal Consortium of Collections (the State and Treasury Departments and the White House), the Library of Congress and the National Gallery of Art.

Internships are a structured part of the course of study. Students find their own scholarly voice as they pursue individual academic interests under the guidance of the expert and engaged faculty and the wider sphere of decorative arts professionals.The curriculum supports exploration and is designed to provide general training as well as areas of deep specialization.

Both program interns and graduates are in high demand for positions at museums, historic organizations and commercial art businesses throughout the country and around the world.  Students have access to an extensive successful and supportive alumni network.

Find out more about research and study opportunities at the Smithsonian from the Office of Fellowships and Internships.


Posted: 29 May 2013