We've got a diver down!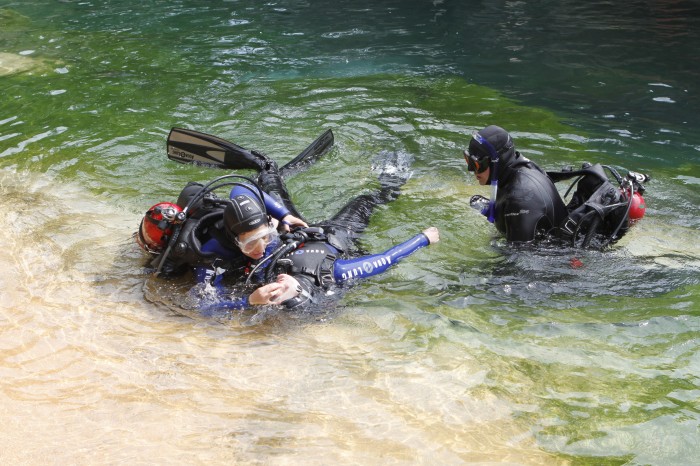 The dive team at the National Zoo held their first diver rescue drill last week in the American Trail Seal and Sea Lion pool. This drill is required each year for accreditation by the American Zoo and Aquarium Association. Mike Henley, the NZP Dive Officer, organized  the drill which included personnel from the NZP police, Emergency Medical Service and the Safety Office. Divers Rebecca Miller, Malia Somerville and Rick Quintero also did a  great job rescuing each other!
Click for a slideshow of the rescue drill and learn more about the Smithsonian Diving Program here.

Submitted by Laurie Penland, diving officer for the Central Scientific Diving Office. Thanks, Laurie!

Posted: 23 May 2013