Nelson Rolihlahla Mandela (1918 – 2013)
Over the course of one week, the National Museum of African Art will display a condolence book for Nelson Mandela that the public may sign; it will be sent to the Mandela family. Visitors can sign the condolence book December 6 through December 15 during regular museum hours, 10 a.m. to 5:30 p.m. If you can't visit the museum in person, visitors may post condolences on the museum's website or on its Facebook page.
"We are profoundly saddened by the passing of former President Nelson Mandela, a beloved and powerful citizen of South Africa and the world who worked  throughout his life for peace, justice and equality. There are no words that can adequately capture the extraordinary impact of his life and work," said Johnnetta Betsch Cole, the director of the musem.  Her full statement may be viewed on the museum's website.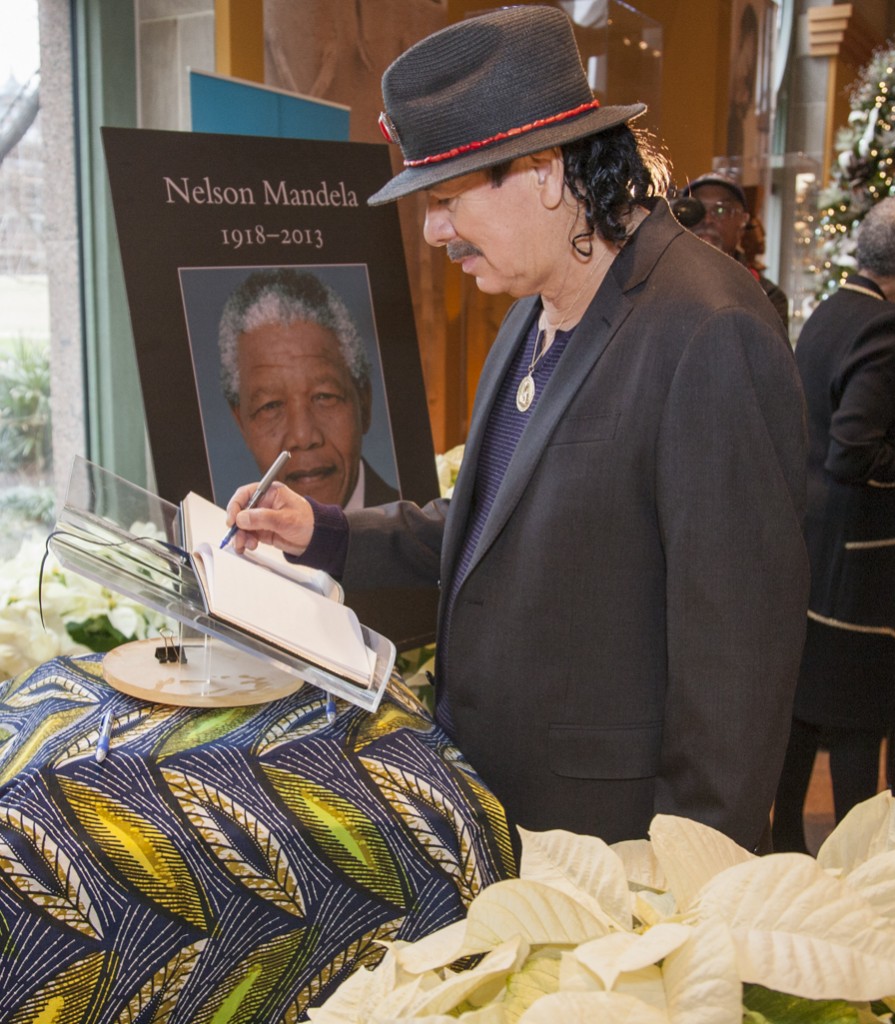 Update: Musician Carlos Santana is among the thousands who have signed the condolence book. Read more at Smithsonian magazine's blog, Around the Mall.

 


Posted: 6 December 2013