A winning ad campaign, the best volunteers in D.C. and the very first graduates from Project Search
July 25, 2014. Have you reached a milestone, received an award or conquered the world (at least your little corner of it) lately? Let us know at torch@si.edu. We want to toot your horn for you! Be sure to include your contact information and a picture as an attachment.
Natural History Museum
The ad campaign for Q?rius, the new interactive science education space at the Natural History Museum, has been honored by the Communicator Awards, the leading international awards program recognizing big ideas in marketing and communications. The Q?rius launch ad, which appeared in Smithsonian and Arrive magazines, won a 2014 Communicator Award of Excellence while the launch campaign overall won a 2014 Communicator Award of Distinction.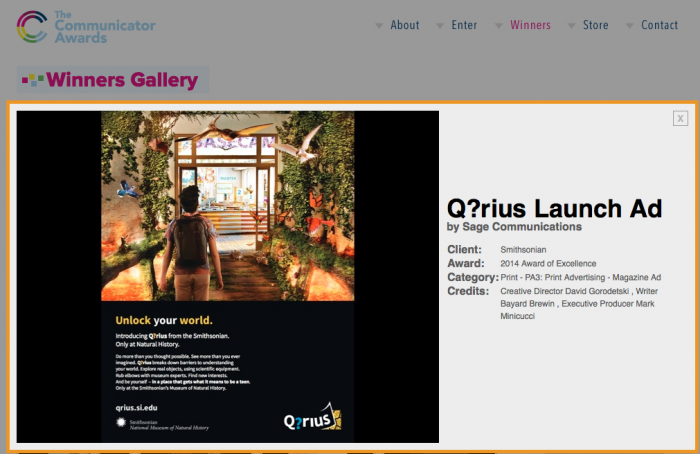 Air and Space Museum
The volunteer tour guides at the Air and Space Museum's Udvar-Hazy Center made the cut for Washingtonian magazine's annual "Best in Washington" issue, coming in at number three. Congratulations! All of our Smithsonian volunteers are the best.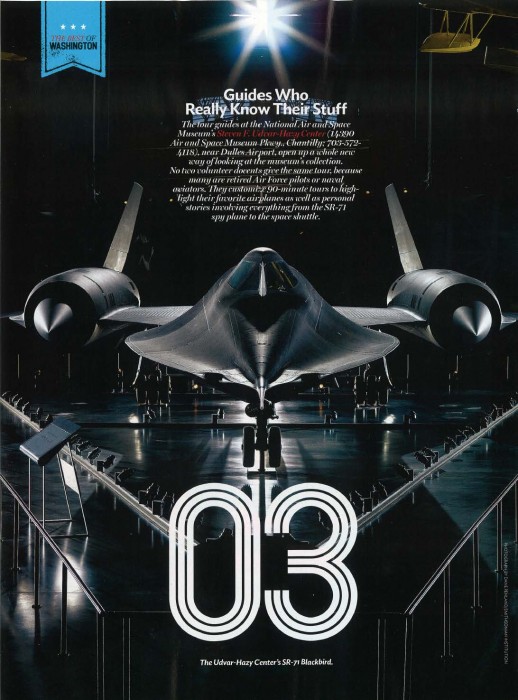 Project Search
On June 13, the Smithsonian's first Project Search graduation convened in the Smithsonian Castle. Project Search is a program offered to young adults with intellectual and developmental disabilities that gives them the opportunity to intern at several Smithsonian units. This year, units participating in the Project Search program included the Archives of American Art, the Hirshhorn, the American Indian Museum, the Natural History Museum, the Postal Museum, the Office of Equal Employment and Minority Affairs, the Office of Facilities Engineering and Operations, the Office of Fellowships and Internships, the Office of Human Resources, Smithsonian Enterprises, and Libraries.
Congratulations to the Class of 2014!
Arrimas Arrington
Kendra Chisholm
Ted Dalpino
Ernest Davis
Katy Donahue
Richard Fuentes
Austin Hall
Andrew Howorth
Zachary Lynch
Joseph McCormack
Donnie Proctor, Jr.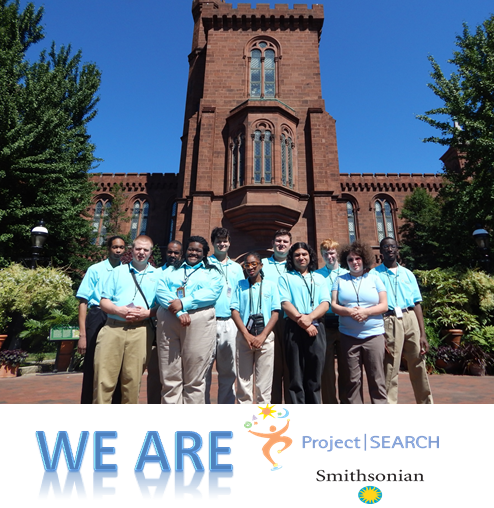 Posted: 25 July 2014