ICYMI: Highlights from the week that was Oct. 30 – Nov. 5, 2016
No one can keep up with everything, so let us do it for you. We'll gather the top Smithsonian stories from across the country and around the world each week so you'll never be at a loss for conversation around the water cooler.

This week, we go global with the Hirshhorn, intergalactic with Nichelle Nichols and big game hunting with Teddy Rooosevelt–with stops along the way for sno cones and fried bread.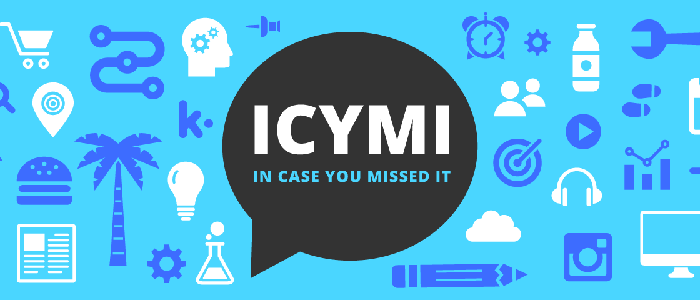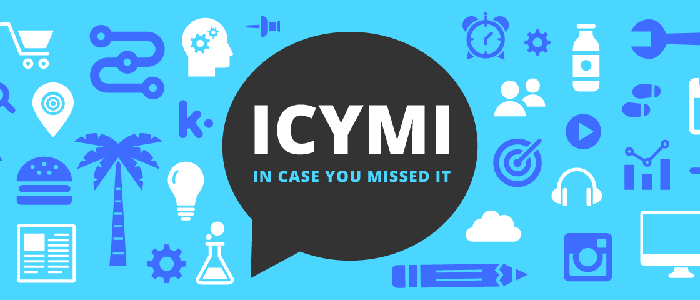 The Washington Post, Oct. 31
The Smithsonian National Zoo let some of its small mammals celebrate Halloween by hiding their favorite treats in jack-o-lanterns, ghosts and other spooky decorations. (Smithsonian's National Zoo and Conservation Biology Institute) Watch the video via The Washington Post.
---
NPR, Oct. 31
It was made of shiny, bright pink plastic with a Little Mermaid sticker on the front, and I carried it with me nearly every single day. My lunch box was one of my first prized possessions, a proud statement to everyone in my kindergarten bubble: "I love Ariel."
(Oh, and it held my sandwich too.)
That clunky container served me well through first and second grade, until the live-action version of 101 Dalmatians hit theaters, and I needed — needed — the newest red plastic box with Pongo and Perdita on the front. Read more from Kat Lonsdorf for NPR's Tools of the Trade.
---
The Washington Post, Oct. 31
When Michael and Jane Stern, the duo behind Roadfood, the website and book series chronicling the best eats in small-town America, gave the Smithsonian Institution access to their storage unit full of old menus, photos and notes accumulated from nearly 50 years on the road, they also gave curators a little more than they bargained for. Letting the Smithsonian rifle through your things also means that curators may air your dirty laundry. Literally.
"They took whole filing cabinets full of things, and I later got a note from the curator saying, 'You want your medical records? Or your tax records?'" Michael said. "Jane said they found her underwear in one of the boxes. So that was not so interesting to the Smithsonian." Read more from Maura Judkis for The Washington Post.
---
Time, Oct. 31
It has to do with Election Day
Nowadays in November, one might see follicly capable men growing mustaches to show their support for men's health causes, an annual event dubbed "Movember." But in the mid-to-late 19th century, men had a different reason for growing out their mustaches in November: to show that they were old enough to vote. Read more from Olivia B. Waxman for Time.
---
Ebony, Oct. 31
Nichelle Nichols' famous kiss with William Shatner on Star Trek was one that broke racial, cultural and entertainment barriers.
During a time when it was particularly dangerous to be Black — for many it feels like it still is — the famed actress took a chance with not just her career, but her life.
In 1968, Nichols, who played Lt. Uhura on the show, kissed William Shatner's character Capt. Kirk in the episode "Plato's Stepchildren." The scene is highly credited as the first-ever interracial kiss in mainstream media.
For Star Trek's 50th anniversary, the Smithsonian Channel sat down with Nichols to revisit the pivotal moment that forever changed American history. Read more from Shantelle E. Jamison and watch a video clip from The Smithsonian Channel.
---
PBS NewsHour, Oct. 31
JUDY WOODRUFF: Finally, we stay in the Halloween spirit for our "NewsHour" Shares, something that caught our eye that we thought would be of interest to you, too.
It turns out the vampire bat is hardly the agent of evil its association with Dracula would suggest. We asked Smithsonian researcher and vampire bat expert Gerry Carter to clear up some of the myths.
GERRY CARTER: I'm Gerry Carter, and I study food-sharing relationships in vampire bats.
Vampire bats are small, neotropical bats. They weigh about 30 grams, and they drink nothing but blood. The legend of the vampire actually came first before the bat was discovered by Europeans. So, the bat is actually named after the monster, and not the other way around. Read the full transcript of the interview.
---
The Architect's Newspaper, Oct. 31
"In what ways can design act as a catalyst for change?"
"How can design help people learn?"
"How might design improve how people live?"
"What design strategies help make better local and regional economies?"
"How can design save what is authentic and essential to help communities thrive?"
These are the questions that organize the exhibition By the People: Designing a Better America, curated by Cynthia E. Smith at the Cooper Hewitt Smithsonian Design Museum in New York City. Act, learn, live, make, save are the verbs enabled by design. But what is design itself, an act or a product? In the questions and the examples shown in the exhibition, design is neither fully a product nor an act. Rather, throughout the exhibition, design is an agent that enables actors and leads to actions. Read more from Tulay Atak for The Architect's Newspaper.
---
The Washington Post, Nov. 2
Teddy Roosevelt knelt in the grass, raised his rifle and eyed the lion that was charging straight at him.
The animal was a "splendid old fellow," Roosevelt would later write. "A heavy male with a yellow-and-black mane . . . burly and savage." The lion raced closer, its ears laid back and fierce, guttural grunts echoing from deep within its throat. Read more from Sarah Kaplan for "Tales from the Vault," The Washington Post.
---
The Verge, Nov. 3
In June 2011, a visiting scientist at the Smithsonian Institution's National Museum of Natural History (NMNH) lured a younger research student into an isolated hallway and groped her. Over the past five years, the student — whom we called by the pseudonym "Angie" in an extensive investigation of her case published last week — has fought a frustrating battle to get museum officials to protect her from her harasser, a bat researcher named Miguel Pinto.
On November 1st, Angie was finally given the protection she sought. As of that date, the museum has banned Pinto from its laboratories and collections, ending his status as a "research collaborator" and deactivating his entry badge. Museum officials declined to explain their decision: in a terse statement to The Verge, NMNH communications chief Sarah Goforth said only that "Miguel Pinto is no longer affiliated with the Smithsonian." Read more from Michael Balter for the Verge.
---

Posted: 10 November 2016
Categories:

American History Museum , Art , Collaboration , Conservation Biology Institute , Cooper-Hewitt Museum , Hirshhorn Museum , History & Culture , ICYMI , National Zoo , Natural History Museum , News & Announcements , Science

Tags:

animal care , design , Food history , Popular culture , Smithsonian Channel , Star Trek