ICYMI: Highlights from the week that was Dec. 18 – Dec. 24, 2016
No one can keep up with everything, so let us do it for you. We'll gather the top Smithsonian stories from across the country and around the world each week so you'll never be at a loss for conversation around the water cooler.

All we wanted the week before Christmas were some old TV sets, a two-headed turtle and preview of the Smithsonian in the Trump era.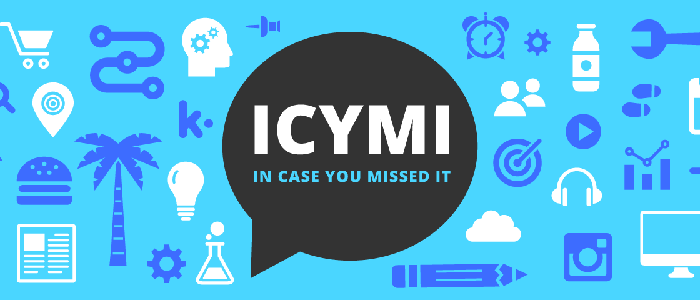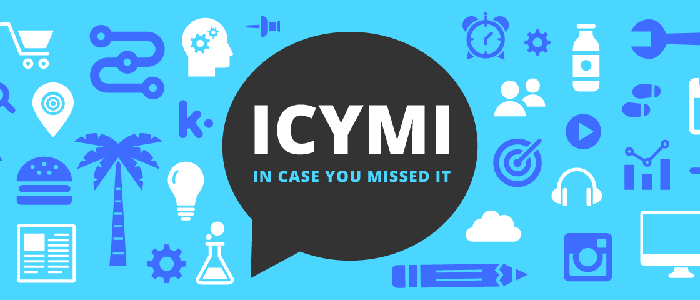 ---
From politics shows to horror series, highlights from a year of listening
The Atlantic, Dec. 18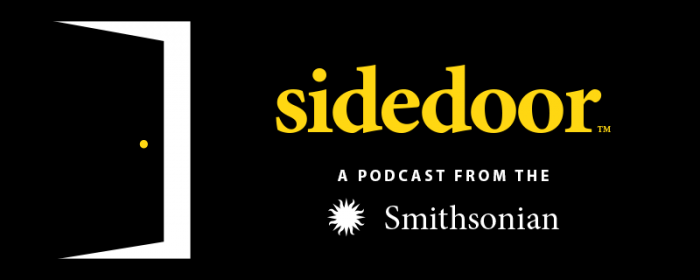 Gone are the days of explaining what a podcast is: The arrival of money to the form and a continued increase in listeners has led to another banner year and the premiere of hundreds of shows to suit any listener's audio preferences. Whether it's entrepreneurial advice, video game breakdowns, or candid looks at celebrities, if you know what you want, there's likely a show that offers exactly that. Finding them, though, can be a trial-by-fire enterprise that requires serious listening hours. The following shows don't require you to love a certain movie or have a particular sense of humor. They don't force you to become best friends with the host or listen to five episodes before you pick up on the "in" jokes. We've chosen the 50 best podcasts of 2016 based on their innovation this year, consistent high quality, excellence within their genre, and of course, entertainment value. Read more from Laura Jane Standley and Eric McQuade for The Atlantic.
---
At Luhring Augustine in Chelsea and Bushwick through December 22, and the Hirshhorn Museum and Sculpture Garden in Washington, D.C. through January 8
ArtNews, Dec. 19
The circularity of the Hirshhorn Museum building with its connecting galleries that bring you back to where you started is fitting for a Ragnar Kjartansson retrospective. His performance-based videos and paintings plumb the pathos, humor, and unexpected uplift to be derived from endless repetition and looping. The 40-year-old Icelandic artist, who, despite his international following, remains rooted in Reykjavik, has made playful melancholy his brand. He literally spells it out in the glowing neon sign "Scandinavian Pain" linking the museum's first and last galleries. Inside the ring of rooms, visitors hear the wistful sound of the E-minor chord being struck on a guitar throughout the day, reverberating from the live performance piece Woman in E, featuring a bedazzled performer rotating slowly on a round pedestal encircled by gold tinsel. Read more from Hilarie M. Sheets for ArtNews.
---
The Washington Post, Dec. 20
In the weeks since winning one of the nastiest, most divisive elections in U.S. history, President-elect Donald Trump has not exactly brought the nation together. This moment of hyper-partisan strife, where Americans appear to disagree on everything from what constitutes the American idea to what news sources are reliable, is unnerving and threatening to many people. But in the midst of this turmoil, Smithsonian Secretary David Skorton sees the trust Americans place in his institution as an opportunity.
"I think we could be a place people feel comfortable to hear about things, to learn about things," Skorton said during a visit to The Washington Post last week. Read more from Alyssa Rosenberg for The Washington Post.
---
The New York Times, Dec. 22
After triggering a pop of electricity by touching a screwdriver to metal in a disassembled cathode ray tube monitor, Chi-Tien Lui issued a warning to visitors gathered in his cluttered workshop on a recent Friday morning. "That voltage doesn't kill you," he said. "But it really hurts you."
For the record, Mr. Lui, 75, was unharmed. He carried on with his lesson about how to remove a circuit board, then opened it up to hands-on participation. The students in his shop, CTL Electronics, in TriBeCa, were from an art conservation program at New York University. They were studying electronic art, including works by the pioneering Korean-born artist Nam June Paik, and their professor had arranged a half-day session with Mr. Lui, a technician with whom Mr. Paik had a long association. Read more from Jaime Joyce for The New York Times.
---
The Washington Post, Dec. 23

David Skelly returned to his desk one day to find a two-headed snapping turtle in a mayonnaise jar. "I still don't know where that came from," says Skelly, director of Yale University's Peabody Museum of Natural History.

For years, Skelly brought the turtle to elementary schools as a teaching tool, but then a colleague borrowed it — and lost it. "There is nothing like a two-headed turtle to get everyone's attention," he says. "It is a great conversation starter." Read more from Menachem Wecker for The Washington Post.


Posted: 5 January 2017
Categories:

American Art Museum , Art , Collaboration , Education & Outreach , Hirshhorn Museum , History & Culture , ICYMI , Natural History Museum , News & Announcements , Science

Tags:

conservation , Exhibitions , new media , podcasts , taxidermy