ICYMI: Highlights from the week that was Jan. 15 – Jan. 21, 2017
No one can keep up with everything, so let us do it for you. We'll gather the top Smithsonian stories from across the country and around the world each week so you'll never be at a loss for conversation around the water cooler.

We wandered around some art museums, encouraged some scientists to run for office, admired some pretty dresses and inaugurated a new president this week.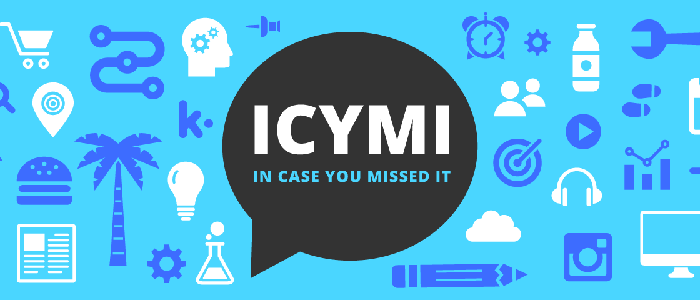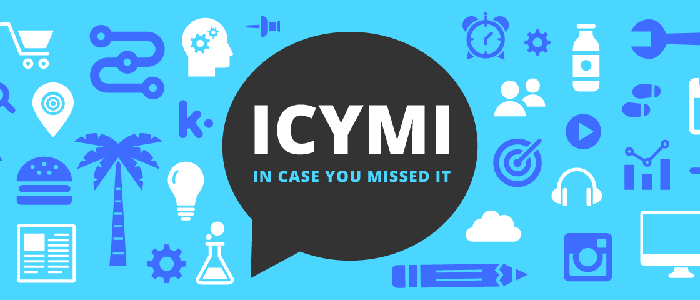 ---
Rita Braver has the story about first impressions — and a fashion tradition:
 CBS Sunday Morning, Jan. 15
"They're on the world stage, every camera that's available will be here photographing the inauguration and that first dance in the inaugural gown," said Ann Stock. She should know; as a former White House social secretary and a former Bloomingdale's executive, she believes that inaugural gowns tell an important story.
"It's the history of who we are," Stock told Braver. "it's our humanity and our history unfolding before us."
And so, the "First Ladies" collection at the National Museum of American History is one of the the most popular exhibits in the whole Smithsonian. Read more from Rita Braver and watch the full story for CBS Sunday Morning.
---
The Washington Post, Jan. 16
Emily's List works to get more women elected. Vote Vets helps veterans run for public office. And now "STEM the Divide" will push to have more scientists involved in politics.
The initiative, which officially launches Tuesday, was set up by the political action committee 314 Action ("314" for the first three digits of pi, in case it wasn't already clear that nerds are behind this). Inspired by political action committees such as Emily's List, the group says its goal is to connect people with backgrounds in science, technology, engineering and math to the expertise and funds needed to run a successful campaign. Read more from Sarah Kaplan for The Washington Post.
---
The Washington Post, Jan.16
We don't know what will be on the menu during most this week's inauguration festivities for Donald Trump. The first glimpse into what the 45th president will be eating as he takes office has, however, been released. When Trump dines with congressional leaders on Friday at the Capitol, he will partake in a three-course lunch: grilled Seven Hills Angus beef with dark chocolate and juniper jus and potato gratin; Maine lobster and Gulf shrimp with saffron sauce and peanut crumble; and chocolate souffle and cherry vanilla ice cream. To drink: Nothing from Charlottesville's Trump Winery, but three selections from California, including the ubiquitous Korbel champagne. Read more from Becky Krystal for The Washington Post.
---
Every executive since Washington has recognized the branding power of the painting.
The Washington Post, Jan. 17
American presidents build their legacies through a vast array of institutions and images. In the months and years after they leave office, presidential libraries are built, official and personal papers preserved, documentaries filmed, houses made into museums and, if the president is Washington, Jefferson, Lincoln or a Roosevelt, mighty statues carved. (Angela Merkel can't expect anything like that.) And of course, in a time-honored tradition, presidents sit for their portraits. Read more from Paul Staiti for The Washington Post.
---
New Scientist, Jan. 17
They're back. Scimitar-horned oryx have been reintroduced to the wild after a two-decade absence and are flourishing in their old stomping grounds.
The desert antelopes were once widespread across northern Africa, but were hunted to extinction in their natural habitat in the 1990s.
Since then, the species has been kept alive in captivity in the United Arab Emirates, the US, Europe and Australia. Several hundred have also been reintroduced to fenced areas in northern Africa. Read more from Alice Klein for New Scientist.
---
From museums to Meryl Streep, the discussion around culture creators' responses to Trump often misses the point.
The Atlantic, Jan. 18
The culture industry's response to Donald Trump's election has largely consisted of different ways of saying "no." Celebrities have refused to play his inauguration. Meryl Streep methodically blasted him at the Golden Globes. Hamilton's cast greeted Mike Pence by informing him of their fears. And artists are considering a national strike on January 20th.
The discussion around such efforts has shown some of the typical—if muddied—ways people talk about the arts intersecting with politics. On the right, a common theme is that celebrity protests are only going to ensure Trump's re-election by making his supporters feel condescended to. On the left, cultural anti-Trump efforts are being taken as examples of the kind of bold truth-telling Democratic operatives should mimic. Both frames prize electoral impact—policy influence now, voter persuasion for 2018 or 2020—over all else. Which is a strange way to think about art, a form of communication that exists to do what other forms—political, commercial, journalistic—can't. Read more from Spencer Kornhaber for The Atlantic.
---
Quartz, Jan. 18
Museums across the US are offering refuge for those who want to temporarily block out or process the reality of Donald Trump's presidency on inauguration day.
Many institutions are offering free or pay-what-you-wish admission on Friday and several are transforming their galleries to agoras for political expression. In New York City, the Whitney Museum will offer artists, writers and activists a stage to release their agony and idealism. The museum is also hosting a participatory discussion about identity, immigration, race, and democracy, drawing inspiration from the museum's contemporary art collection to kindle dialogues. The Brooklyn Museum will host a daylong reading of Langston Hughes's 1935 poem "Let America Be America Again." Read more from Anne Quito for Quartz.
---
The New York Times, Jan. 20
I've heard stories about towns in America that celebrated when Donald J. Trump won the election. People shouting on main streets, driving around honking their horns — elation.
Washington wasn't one of those towns.
Here, 4 percent of Washingtonians voted for Mr. Trump. Ordinarily, people put their heads down and get on with it. This inauguration is different, though. There's an infectious sense of fear and anxiety that's impossible to avoid.
"I woke up last night, and there were people outside my apartment shouting 'U.S.A., U.S.A., U.S.A!' " I overheard a woman in Dupont Circle telling her friends on Thursday. "I said, 'No, not this time' and closed my window." Read more from Ashley Gilbertson and view her photo essay for The New York Times.
---
Culture Type, Jan. 20
From the moment President Obama and First Lady Michelle Obama entered the White House, they reimagined how 1600 Pennsylvania Avenue could be utilized to engage the American people, youth in particular, and bring the "People's House" to life with innovative programming and historic events. Over the course of eight years in the White House, a significant number of the remarks delivered, awards bestowed, and fresh ideas the Obamas put into action, involved art and design.
"Barack and I, when we first came to Washington, we vowed to open up the White House to as many young people as possible, especially those who ordinarily wouldn't have a chance to visit. So just about every time we host any kind of cultural event, a concert or performance, we ask the performers to come a few hours early and host a special workshop just for our young people," Mrs. Obama said at the opening of the new Whitney Museum for American Art in 2015. Read more from Victoria L. Valentine for Culture Type.
---
The Washington Post, Jan. 20

How is it that at the unofficial "protest" ball of the 2017 inaugural party circuit, the name Donald Trump hardly came up? Easy. The soon-to-be president served as the event's Lord Voldemort — he who shall not be named, but whose presence cast an inescapable shadow over Thursday night's celebration at the National Museum of African American History and Culture.

What started in 2009 as a love fest meant to prolong the feel-goods following President Obama's election continued in its third iteration as a party with a purpose, as Sen. Cory Booker (D-N.J.) called it. Fiery speeches about social activism once reserved for marches on the Mall ended up on the main stage of the makeshift ballroom. It was the kind of event where you get a glass of champagne with your community organizing message, trading the trench coats and comfy shoes of Rep. John Lewis's generation for natty tuxedos and too tight stilettos. Read more from Helena Andrews-Dyer for The Washington Post's Reliable Source.


Posted: 24 January 2017