ICYMI: Highlights from the week that was Feb. 12 – Feb. 18, 2017
No one can keep up with everything, so let us do it for you. We'll gather the top Smithsonian stories from across the country and around the world each week so you'll never be at a loss for conversation around the water cooler.

As we headed into the Presidents' Day weekend, we had endangered species on our minds — and not just giant pandas, either.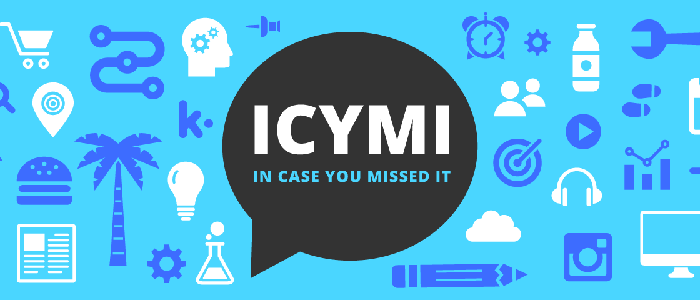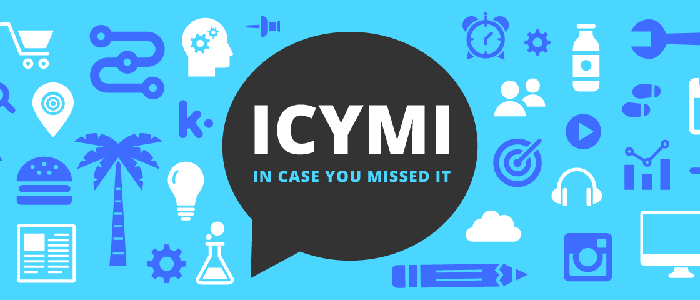 ---
The Boston Globe, Feb.14
Whatever you do, don't tell Shiva Ayyadurai that he's not the true inventor of electronic mail. Not unless you're looking for a lawsuit.
Ayyadurai, a boyish-looking 53-year-old, holds four degrees from MIT, including a doctorate in biological engineering, and runs several startup companies out of a Cambridge office building. But the Belmont resident is lately better known for going to court to defend his proudest achievement: creating in 1978, at age 14, an electronic communication program that he called EMAIL.
Four years later, in 1982 Ayyadurai, then an MIT undergraduate, received federal copyright protection for the software code he wrote. As far has he's concerned, that settles the matter: Shiva Ayyadurai invented e-mail. Read more from Hiawatha Bray for The Boston Globe.
---
The Washington Post, Feb 13
The Concorde jet dazzled when it began hurling passengers from Washington to London at twice the speed of sound in 1976. The most fortunate air travelers — be they wealthy or upgraded from first class — could depart the nation's capital around lunch and touch down in time for a late dinner.
Of course, they probably weren't hungry yet. The total flight time to cross the Atlantic, including takeoff and landing, clocked in at less than four hours. (Add five more for the time difference, though.) Today, 41 years later, that same flight takes more than twice as long. Read more from Steven Overly for The Washington Post.
---
Four years after her miraculous birth at Washington, D.C.'s National Zoo, the fluffy celebrity is headed to China.
The Atlantic, Feb. 15
The sign on the fence says, "Caution: A panda may be in this yard." And as I peer through a glass panel, I see that it is accurate. There is, indeed, a panda in the yard.
Her name is Bao Bao, and on this cold and windy afternoon at the National Zoo in Washington, D.C. , she is prostrate and asleep. "She's like, Yeah I'm being a panda. This is what I do," says Brandie Smith, the zoo's associate director of animal-care sciences. Read more from Ed Yong for The Atlantic.
---
The Washington Post, Feb, 15
The James Beard Foundation announced on Wednesday the semifinalists for its annual awards, and Washington restaurants have plenty to be proud of. The region has more than two dozen contenders for James Beard Awards, one of the most coveted honors in the restaurant industry.
Aaron Silverman's much-lauded prix fixe Pineapple and Pearls is unsurprisingly in the running for best new restaurant, alongside a more casual colleague: Sweet Home Cafe at National Museum of African American History and Culture. Read more from Becky Krystal for The Washington Post.
---
The Washington Post, Feb. 15
A Senate hearing to "modernize the Endangered Species Act" unfolded Wednesday just as supporters of the law had feared, with round after round of criticism from Republican lawmakers who said the federal effort to keep species from going extinct encroaches on states' rights, is unfair to landowners and stymies efforts by mining companies to extract resources and create jobs.
The two-hour meeting of the Environment and Public Works Committee was led by Sen. John Barrasso (R-Wyo.), who said last month that his focus in a bid to change the act would be "eliminating a lot of the red tape and the bureaucratic burdens that have been impacting our ability to create jobs," according to a report in Energy and Environment News. Read more from Darryl Fears for the Washington Post.
---
The Washington Post, Feb. 16
As President Trump continues to make news with his executive orders, a new National Museum of American History exhibit reminds us of one particularly memorable — and damaging — such order enacted by Franklin Roosevelt on Feb. 19, 1942.
Signed two months after Japan's attack on Pearl Harbor, Executive Order 9066 resulted in the imprisonment of more than 100,000 people of Japanese ancestry living on the West Coast of the U.S., two-thirds of whom were American citizens. Read more from Elena Goukassian for Post Express.
---
Bustle, Feb. 17
So, Presidents Day is kind of a vague celebration. The federal holiday is officially called "Washington's Birthday," so… are we just celebrating George Washington? Washington and Lincoln? All of the presidents we've ever had, or just the ones we like (how are they all going to agree on a cake)? A lot of us probably feel like screaming into the void or spontaneously bursting into flames at the thought of having to celebrate our current president. So, rather than worshiping our elected officials, let's spend Presidents' Day doing what appears to be our current president's least favorite activity: reading. Here are a few books on U.S. history to read this Presidents' Day weekend. Read more from Charlotte Ahlin for Bustle.
---
NPR, Feb. 18

Beginning Friday, the New York branch of the Smithsonian's National Museum of the American Indian will host the exhibit Native Fashion Now, a traveling show from the Peabody-Essex Museum in Salem, Mass. It highlights a dazzling array of contemporary fashion made by dozens of Native American designers.

Native American symbols have long caught the eye of non-Native designers, who are inspired by the bold graphics of artisanal Native American patterns. Imitation and inspiration, though, raise the question of how to credit the source — and whose work is being represented. In Florida, one group of young Seminole seamstresses confronted one of the biggest names in fashion: Donna Karan. Read more from Jacki Lydon for NPR's "All Things Considered."


Posted: 22 February 2017