ICYMI: Highlights from the week that was Feb. 19 – Feb. 25
No one can keep up with everything, so let us do it for you. We'll gather the top Smithsonian stories from across the country and around the world each week so you'll never be at a loss for conversation around the water cooler.

We rose to the heights, sank to the depths and found ourselves feeling a little prickly—if not downright dotty.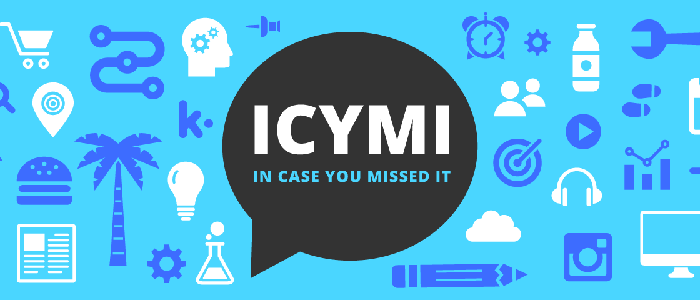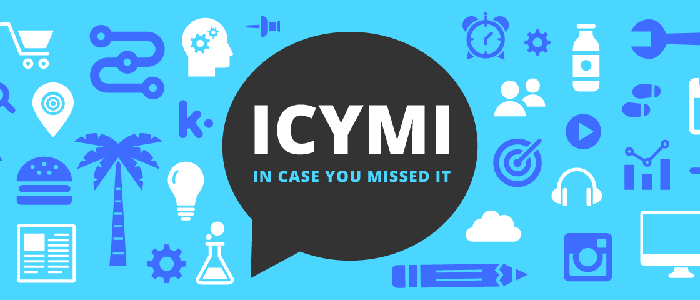 ---
The New York Times, Feb. 17
Fashion week can be an eyeful, but not all of its attractions are on the runways. One of the week's more arresting draws is "Native Fashion Now," an exhibition at the Smithsonian National Museum of the American Indian, which is in the Alexander Hamilton United States Custom House in Lower Manhattan. Read more from Ruth La Ferla for the New York Times.
---
When Yayoi Kusama moved to New York in 1958 with a suitcase of watercolor paintings, the 29-year-old Japanese artist went directly to the top of the Empire State Building. "Seeing this big city, I promised myself that one day I would conquer New York and make my name in the world," she said in a 2012 interview.
Amazingly, she succeeded. For more than a decade, Kusama's groundbreaking paintings, sculptures and installations won rave reviews and were shown alongside the works of big-name artists like Andy Warhol and Claes Oldenburg. And yet she never quite won the respect accorded to her male counterparts, who were inspired by her work and sometimes even copied her ideas. Stressed out and suffering from hallucinations, Kusama returned to Japan in 1973 and voluntarily checked herself into a mental institution, where she still resides. After she left, the New York art scene quickly forgot about her, and art historians later followed suit, says Gloria Sutton, an art history professor at Northeastern University. Read more from Sadie Dingfelder for The Washington Post.
---
The Washington Post, Feb 19
The room where historians believe Sally Hemings slept was just steps away from Thomas Jefferson's bedroom. But in 1941, the caretakers of Monticello turned it into a restroom.
The floor tiles and bathroom stalls covered over the story of the enslaved woman, who was owned by Jefferson and had a long-term relationship with him. Their involvement was a scandal during his life and was denied for decades by his descendants. But many historians now believe the third president of the United States was the father of her six children. Read more from Krissah Thompson for The Washington Post.
---
Accompanied by a mostly Black entourage, the president vowed to address racial issues while viewing exhibits that depict the history of slavery.
Ebony, Feb. 21
President Trump visited the Smithsonian's National Museum of African American History and Culture on Tuesday, possibly as outreach to a community that overwhelmingly did not support him in the 2016 election, and amid consistent allegations of racial insensitivity — at best — in his rhetoric since his campaign began.
Accompanied by White House communications official Omarosa Manigault and his choice for Housing and Urban Development chief, retired neurosurgeon Ben Carson, Trump toured a gallery at the museum that recounts the history of slavery; an exhibit that juxtaposes Thomas Jefferson and the slaves he owned; and also another exhibit featuring Carson. Read more from Ebony.
---
The Today Show, Feb. 21
Bao Bao the panda is bidding farewell to America. She will be taking a 16-hour flight to China, fulfilling a long-standing agreement between the U.S. and China. Watch some of her most memorable moments.
---
Washingtonian, Feb. 21
Hillary Clinton and Donald Trump weren't the only presidential candidates last summer pondering issues and delivering speeches. Potomac's Daniel Yaya threw his hat in the ring, too. He's nine.
Daniel, along with 19 other students in third, fourth, and fifth grades, attended the Smithsonian Associates' President for a Week day camp to learn about democracy and the American presidency. Read more from Sydney MaHan for Washingtonian.
---
PBS Newshour, Feb. 21
One of the nation's beloved giant pandas packed her bags and moved to China on Tuesday.
Bao Bao, a female giant panda, was born and spent the first two years of her life at the Smithsonian National Zoo in Washington, D.C. Read more from Dayana Morales Gomez and watch video of Bao Bao's most memorable moments.
---
The New York Times, Feb. 21
A trove of porcelain and other items excavated from an Arab cargo ship will go on view in the U.S. for the first time next month in an exhibition at the Asia Society Museum  in New York, six years after another planned display was canceled amid ethical concerns.
The treasure, salvaged from a ship that sank en route from China to the Persian Gulf in the ninth century, was discovered by commercial sea cucumber divers in 1998 off the coast of Indonesia. It was first shown in 2005 in Singapore, which purchased the contents. Read more from Robin Pogrebin for The New York TImes.
---
The Washington Post, Feb.22
The Smithsonian's prized Apollo 11 command module will leave the National Air and Space Museum for the first time in 46 years when it becomes the star attraction of a two-year, four-city touring exhibition, "Destination Moon: The Apollo 11 Mission."
The module Columbia – the only piece of the spacecraft to complete the first mission to land a man on the moon and return him to Earth – will be the centerpiece of the exhibition that will open Oct. 14 in Houston before moving to St. Louis, Pittsburgh and Seattle. Read more from Peggy McGlone for The Washington Post.
---
The New York Times, Feb. 22
Not just one, but seven Earth-size planets that could potentially harbor life have been identified orbiting a tiny star not too far away, offering the first realistic opportunity to search for signs of alien life outside the solar system.
The planets orbit a dwarf star named Trappist-1, about 40 light-years, or 235 trillion miles, from Earth. That is quite close in cosmic terms, and by happy accident, the orientation of the orbits of the seven planets allows them to be studied in great detail. Read more from Kenneth Chang for the The New York Times. 
---
The Washington Post, Feb. 23
With just a few lines and shapes, Isamu Noguchi's set design for Martha Graham's ballet "Appalachian Spring" suggests a landscape and a way of life. The outline of a house, described with soaring beams, is clean and severe. The only furnishings are a narrow bench and a rocking chair. The chair faces toward the imaginary outdoors like a throne, from which the master of this orderly domain can survey the frontier.
In this ballet, Noguchi, an acclaimed sculptor and longtime Graham collaborator, offers the audience a vision of expansive, uncluttered freedom.
But for the dancers? His design is a pain. Read more from Sarah L. Kaufman for The Washington Post.
---
Voice of America, Feb. 23
At 21, Shagofa Alikozay is a bright woman who isn't far removed from childhood in Afghanistan, which she illustrates with her photos, sketches and poetry.
Her goal is to bring to light the challenges, problems and miseries of living in one of the world's poorest countries, a place riven by war and religious extremism, where going to school can take a back seat to earning money and where women struggle for equality.
And now, hoping to foster change, she's shining the light brightly, with one of her photos winning a national award and being displayed in Smithsonian museum in Washington, D.C. Read more from Hekmat Sorosh for Voice of America.
---
DCist, Feb. 24
It's belly button lint! It's a grill cleaning brush! Nope, it's the National Zoo's new baby porcupine, and it's here to melt your heart.
Born sometime overnight between February 22 and 23 to prehensile-tailed porcupines Bess and Clark, the youngster "seems very calm and doesn't seem to mind if we pick him or her up," says animal keeper Maria Montgomery.
They don't know the animal's gender just yet (though they expect to learn by next week), but it's the youngest of three for Bess and Clark. The eldest, Charlotte, born in December 2015, was the first to teach D.C. that porcupette is a real word. She's now living at Lowry Park Zoo in Tampa. Read more from Rachel Kurzius for DCist.
---
CNN International, Feb. 24

Standing before a sea of 350 students at Roland Park Middle School in Baltimore, I took a breath and launched into my story of how I helped track down the murky past of a little-known sunken 17th century slave ship, and what I learned about the global commerce of slavery that ship represents. This true tale — part detective story, part underwater adventure, part spiritual journey — swept me across three continents as I helped retrace the route of the Henrietta Marie slave ship, which sank off the coast of Key West in 1700 after delivering 190 enslaved African people to Jamaica.

In the 1970s, a black underwater treasure hunter named Moe Molinar discovered a pile of 300-year-old iron shackles — some fitted for the tiny wrists of children — on the sea floor, while he was hunting for treasure off the coast of Florida, a discovery that set into motion a series of events, and ultimately my four-year quest to trace the ship's grim story. Read more from Michael Cottman for CNN.


Posted: 27 February 2017
Categories:

African American History and Culture Musuem , American Art Museum , American Indian Museum , Art , Astrophysical Observatory , Collaboration , Conservation Biology Institute , Education & Outreach , Hirshhorn Museum , History & Culture , ICYMI , National Zoo , News & Announcements , Science

Tags: