ICYMI: Highlights from the week that was Feb. 5 – Feb. 11, 2017
No one can keep up with everything, so let us do it for you. We'll gather the top Smithsonian stories from across the country and around the world each week so you'll never be at a loss for conversation around the water cooler.

We found some new species and lost some pandas, but the biggest thing that happened was Jeopardy! I'll take African American History for $200, Alex.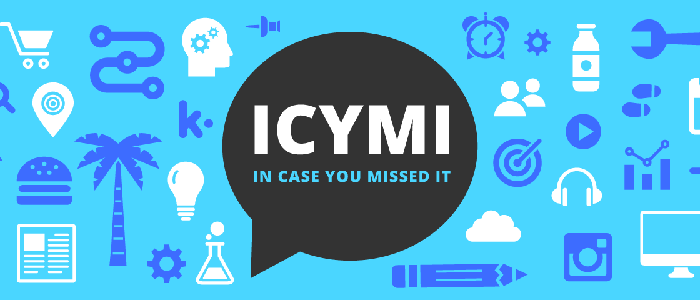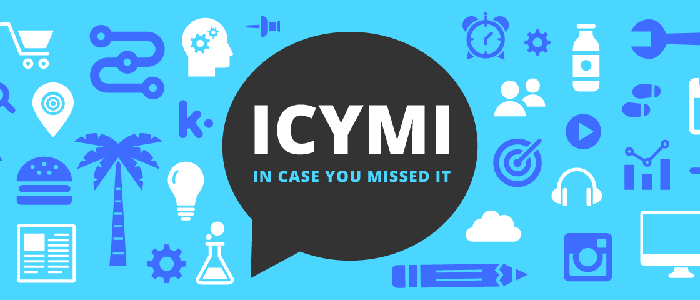 ---
The bigger the tree, the greater the diversity of ant species that call it home.
The Atlantic, Feb. 6
In the 1970s, biologists realized something interesting about islands: There was a correlation between their size and the number of species they harbored, apparently a kind of evolutionary natural law. Soon, the idea was extended to other kinds of geography—the number of mammal species on mountaintops, similar to islands in their isolation, can also be predicted by their area. The relationship between species number and area has become one of the abiding fascinations of modern ecology. Now, drawing on six years of fieldwork in rainforest trees, perching in their crowns and watching the comings and goings of ants, researchers can report that the leafy giants also follow this rule. Read more from Veronique Greenwood for The Atlantic.
---
The New York Times, Feb. 6
Ellen Muller, an underwater photographer and environmentalist, was exploring a site in the National Marine Park of the Caribbean island of Bonaire when she noticed an unusual hermit crab. She collected one and turned it over to Rafael Lemaitre, a zoologist at the National Museum of Natural History in Washington.
It turned out to be a previously unknown species, now named Pylopaguropsis mollymullerae, after Ms. Muller's granddaughter Molly. Read more from Nicholas Bakalar for The New York Times.
---
The Guardian, Feb 6
Scientists looking at galaxy 1.8bn light years away discover cosmic event taking more than a decade, when most stars would succumb in a year.
Scientists have detected a black hole spending more than a decade devouring a star — something that usually only takes a year.
The event happened in a small galaxy 1.8bn light years from Earth.
University of New Hampshire research scientist Dacheng Lin said black holes sucking in stars had been observed since the 1990s. At 11 years and counting this was the longest event yet detected. Read more from the Guardian.
---
Jeopardy.com, Feb.6
Over 800,000 people have visited the Smithsonian's new National Museum of African American History & Culture since its opening in September last year, so it was truly an honor for us to get access to the museum and record clues for the National Museum of African American History and Culture category in today's show.
Once Jeopardy! producer Brett Schneider found out about the museum's construction in 2014, he knew it would be a great location. "I immediately reached out to James Gordon in their Office of Public Affairs and we began a dialogue," Brett said. Hoping to gain access as close as possible to the museum's opening day, the two organized the visit and put the wheels in motion. Next step? The clues. Read more from Jeopardy.com.
---
New York Magazine, Feb. 6
As a child, the Japanese artist Yayoi Kusama was fascinated by white stones that dotted the riverbed behind her family's house. Later, as an artist, she envisioned a world obliterated by dots, channeling her hallucinations into drawings of flowers and abstract, swirling patterns. For the new roving exhibit "Yayoi Kusama: Infinity Mirrors," opening February 23 in Washington D.C., Kusama took her signature dot motif to the furthest extent possible — infinity.
At the Hirshhorn Museum, visitors will experience Kusama's version of infinity in six mirrored installation rooms illuminated by LED lights — infinity rooms that expand a viewer's sense of time and space and suggest a cosmic hyperreality. Kusama has said she's interested in the concept of "self-obliteration," seeing her kaleidoscopic installations as connecting her viewers so completely to their surrounding environment that their sense of self is lost. Other visitors may see their reflections repeated infinitely in the exhibit's mirrors and consider themselves separate from the set — a sea of polka-dotted props and phallic floor pillows. Read more from Anna Furman for nymag.com
---
The New York Times, Feb. 8
The morning after Sunny made her great escape, the exhaustive search began.
There were drones. Infrared cameras. A police K-9 unit. A dedicated hotline. Teams of volunteers searched through parks, streets, and cemeteries.
And still, nothing. Over two weeks, the search for Sunny, a 19-month-old red panda who lived at the Virginia Zoo in Norfolk, has so far turned up little more than a few wrongly identified raccoons.
"That red panda is an outlier," said Rob Vernon, spokesman for the Association of Zoos and Aquariums, a nonprofit organization that represents 215 facilities in the United States, including all of the country's major metropolitan zoos. It's rare for animals to escape, he said, estimating the number at about half a dozen per year, although no official data is kept. Read more from Jacey Fortin for The New York Times.
---
National Public Radio, Feb. 8
As part of our celebration of Black History Month and Afro-Latino culture, we turn this week to how the influence of Africa has been interpreted in various Latin and Caribbean cultures. The music of West Africa, where a majority of those enslaved in the Americas came from, was diffused through both an indigenous and Spanish filter to become the distinct sounds and rhythms that we know today.
Cumbia, bachata, mambo and son jarocho are all quite distinct from each other and are still very vibrant expressions of tradition. But, more importantly, they also inform and influence a tidal wave of new expression, mixing with hip-hop, electronic, rock and jazz to form the musical bedrock of Alt.Latino.
In this week's show, we dive into the vaults of Smithsonian Folkways, the non-profit record label dedicated to American folk traditions of all kinds. Our guide is Folkways curator emeritus Dan Sheehy, who knows a thing or two about Afro-Latino music and culture: He has traveled extensively to produce many of the great recordings in the archive. Read more from Felix Contreras and listen to Alt.Latino on NPR. 
---
The Washington Post, Feb. 8
Rochelle Safo has spent so long at the digitization belt, she hears it in her dreams: The "click" of the camera, the "beep" of the computer, the "whir" of the belt as it conveys the next specimen beneath the camera's lens.
Click. Beep. Whir. Click. Beep. Whir.
The sounds fill the windowless room deep in the bowels of the National Museum of Natural History where she works. Eight hours a day, five days a week, every week for the past 16 months, Safo has helped operate a huge conveyor belt designed to digitize the museum's vast botany collection. Deftly, she and her two fellow digitizers place papers bearing pressed plants on the belt, pass them under a camera, snap a photo, check the image on the computer, then replace the sheets in their folder. Click, beep, whir.
"It's definitely not what I had imagined," admitted the 24-year-old Safo. She'd gone to Georgetown to get a master's degree in museum studies with the hope of becoming a curator. But when she graduated and started looking for jobs at the Smithsonian, this was what was available. Read more from Sarah Kaplan for The Washington Post.
---
"From Tarzan to Tonto: Stereotypes as Obstacles to Progress Toward a More Perfect Union" was a joint program of three Smithsonian establishments: the National Museum of African Art, the National Museum of the American Indian, and the new National Museum of African American History and Culture, which opened on the National Mall in September 2016.
Essence, Feb 10
At a time when the U.S. is grappling with thorny issues involving racial, religious and political identity, a standing room only crowd gathered for a symposium in the nation's capital about stereotypes and the pervasive role they play in American culture.
"From Tarzan to Tonto: Stereotypes as Obstacles to Progress Toward a More Perfect Union" was a joint program of three Smithsonian establishments: the National Museum of African Art, the National Museum of the American Indian, and the new National Museum of African American History and Culture, which opened on the National Mall in September 2016. Read more from Donna M. Owens for Essence.
---
The Washington Post, Feb. 10

The farewell ice cakes are in the freezer. The road food, which includes 50 pounds of bamboo, is being readied. The broom, dustpan and poop bags are on hand, for cleanup during the flight.

And Bao Bao, the Smithsonian National Zoo's heaven-sent "miracle," is getting accustomed to the airplane shipping crate that says: "Contents: One panda."

On Thursday, a keeper used soothing words and honey water to coax the beloved 3-year-old into the crate in which, on Feb. 21, she will journey from her birthplace in Washington to a new home in China. Read more from Michael Ruane for The Washington Post.


Posted: 14 February 2017
Categories:

African American History and Culture Musuem , American History Museum , American Indian Museum , Art , Astrophysical Observatory , Hirshhorn Museum , History & Culture , ICYMI , National Zoo , Natural History Museum , News & Announcements , Science , Tropical Research Institute