ICYMI: Highlights from the week that was Jan. 22 – Jan. 28, 2017
No one can keep up with everything, so let us do it for you. We'll gather the top Smithsonian stories from across the country and around the world each week so you'll never be at a loss for conversation around the water cooler.

Historians scrambled to collect signs from the protests following the inauguration, we worried about the impact of disinformation and the Portrait Gallery's Hall of Presidents closed for renovation (JUST A COINCIDENCE!) But we also had time to engage in a Twitter war over who has the cutest baby because why not?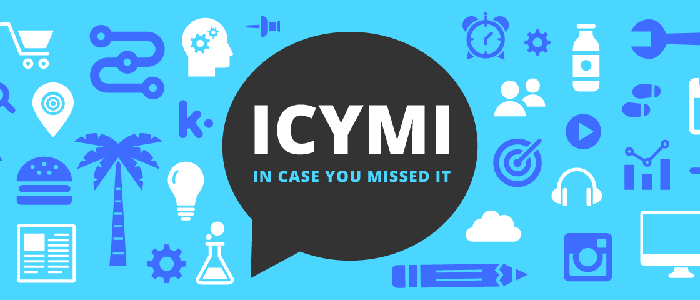 National Public Radio, Jan. 22
Many in the science community have expressed concern about the lack of science literacy demonstrated by the new Trump administration.
A look at the administration's statements and actions related to five key issues that are informed by science — anthropogenic climate change, vaccines, evolution taught in public schools, environmental science and protection of public lands, and human rights — bolsters that concern.
As the new administration takes office, here's a look at statements made and actions taken by the Trump team — and a check against the science. Read more commentary from Barbara J. King for NPR's Cosmos & Culture. 
---
The New York Times, Jan. 22
When Donald J. Trump swore the presidential oath on Friday, he assumed responsibility not only for the levers of government but also for one of the United States' most valuable assets, battered though it may be: its credibility.
The country's sentimental reverence for truth and its jealously guarded press freedoms, while never perfect, have been as important to its global standing as the strength of its military and the reliability of its currency. It's the bedrock of that "American exceptionalism" we've heard so much about for so long.
Disinformation was for dictatorships, banana republics and failed states. Read more from Jim Rutenberg for The New York Times.
---
As they should
Esquire, Jan. 23
It may be impossible to count the sheer number of incredible signs that covered the country during the various Women's March events all over the globe, but one thing's for sure: We won't be seeing the last of them. This, of course, can be taken multiple ways, because thousands of people will keep on fighting—but also, museums and libraries are archiving the signs. (Ah, language contains multitudes.)
New York Magazine reports that organizations in several countries throughout the world have noted on Twitter that they are or will be collecting signs from the Women's March. Read more from Sammy Nickalls for Esquire.
---
The Washington Post, Jan. 23
Just weeks after a new president has taken up residence at the White House, the rest of the American presidents will be moving into new digs, too.
The subjects of the National Portrait Gallery's "Hall of Presidents" are leaving their current home next month, when the Smithsonian museum begins updating its most popular attraction.
The "Hall of Presidents" is closing Feb. 27, and a temporary version of the exhibition — now including an image of former president Barack Obama — will open in the museum's West Gallery in March. Then, on Sept. 22, the museum will unveil the newly named and reconfigured "America's Presidents" permanent installation in its refurbished space. Read more by Peggy McGlone for The Washington Post.
---
New Exhibitions Examine Latinx Identity, Culture, and Demographic "Hypergrowth"
Capital Community News, Jan. 24
Established in 1967 in historic Anacostia, the Smithsonian's Anacostia Community Museum has begun its transition from a community institution focused on documenting and interpreting African-American history, art, and culture to its new mission of "ethnic themes" that encompass "broader social and cultural issues that urban communities share," according to the museum's public affairs office. The 2012 exhibition "Reclaiming the Edge: Urban Waterways and Civic Engagement" marked the beginning of the transition to its new mission.
In 2017 the museum presents "Gateways/Portales," a series of dovetailing exhibitions exploring the demography, sociology, and culture of Latinx communities in the United States. Complete with bilingual literature, labelling, and information, the exhibitions represent a pivotal moment in the museum's history, according to Acting Director Lori Yarrish. "As we seek to represent diverse facets of urban life, I welcome 'Gateways' and the timely subjects it presents," she has stated. "The powerful themes the exhibition addresses resonate with urban communities across the nation and exemplify our pioneering approach to museum work, which we celebrate as we move into our 50th anniversary." Read more from Phil Hutinet for Capital Community News.
---
Voice of America, Jan. 24
Homemade signs that protesters waved when marching against President Donald Trump across U.S. cities last weekend were being collected for posterity Tuesday by museums and libraries,
officials said.
The National Museum of American History in Washington and smaller institutions said they were collecting and sorting through protest signs they now considered records of nationwide protests of historic proportions.
Women activists, outraged by Trump's campaign rhetoric and behavior they found to be misogynistic, spearheaded scores of marches in the United States and sympathy rallies around the world on Saturday. Read more the Voice of American via Reuters.
---
Even after automation, sewing remains a craft that's passed down through generations. An Object Lesson.
 The Atlantic, Jan. 26
 Both of my sewing machines come from my grandmothers, though neither taught me how to sew. The older one is a child-sized, antique Singer, which can no longer stitch a seam. The hand crank that powers it, however, still turns, and the presser foot still lifts. The other—a plastic electric model from the 1970s—runs well, for now. It'll eventually go the way of my mother's machine, a workhorse that outlived the manufacture of replacement parts. When it does, another will take its place, and I'll have to learn a new set of motions for bobbin-winding and needle-threading.
In much of the Western world, sewing was done by hand for centuries as a cottage industry—a handicraft and trade passed from mother to daughter or master to apprentice. The Industrial Revolution brought innovations in all things textile. The Spinning Jenny, power looms, and similar machines mass-produced thread and fabric. Wheels, gears, and power did the work previously done by human hands. It was only a matter of time before sewing itself would succumb to automation. Sewing machines have replaced many artisans, but they owe their existence to the skilled laborers whose bodies first mastered the task of stitching. Read more from Jocelyn Heath for The Atlantic.
---
Washington Post Magazine, Jan. 26
Margaret Weitekamp, 45, is curator for the social and cultural history of spaceflight collection at the National Air and Space Museum. She lives in Burke, Va. Read Rachel Manteuffel's interview with Weitekamp for the Washington Post Magazine.
---
The birth of a gray seal pup at Smithsonian's National Zoo sparked a "cute animal tweet-off" between U.S. zoos that brought a cavalcade of adorable animal photos, along with some awful puns. The Maryland Zoo tweeted that it was all "irrelephant." Tamron Hall reports from the Orange Room.
---
BBC News, Jan. 27

Africa is home to the world's largest diamonds – but advances in mining technology are enabling other regions of the world to get in on the act.

Most recently, Canada unearthed the biggest diamond ever found in North America – the Foxfire.

It has spent the last couple of months on display at the Smithsonian's National Museum of Natural History in Washington.

The BBC's Jane O'Brien went to see it. Watch her report.


Posted: 2 February 2017