ICYMI: Highlights from the week that was Jan. 29 – Feb. 4, 2017
No one can keep up with everything, so let us do it for you. We'll gather the top Smithsonian stories from across the country and around the world each week so you'll never be at a loss for conversation around the water cooler.

George Washington slept here. Ollie the Bobcat didn't. And what better way to console ourselves over six more weeks of winter than with beer and orchids?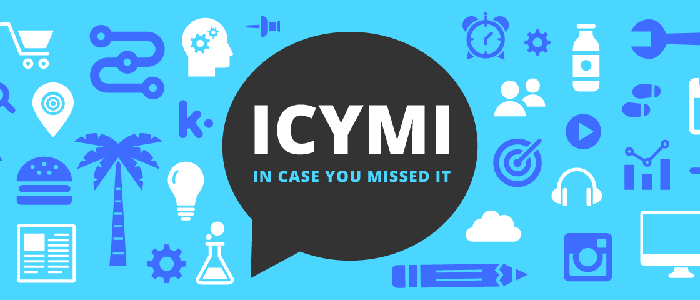 ---
The New York Times, Jan. 30
Applause and cheers broke out at the soon-to-open Museum of the American Revolution here on Friday when its centerpiece, a fragile, 10-foot-tall elliptical tent, was finally erected. The linen marquee was the office and living quarters for George Washington during much of the Revolutionary War — "the first Oval Office," noted R. Scott Stephenson, the vice president of collections, exhibitions and programming at the museum, which will open on April 19, two blocks from Independence Hall.
Conservators, engineers and museum officials had spent years working toward this moment, the realization of a dream that began in 1909 when an Episcopal minister, hoping to build a museum, bought the tent from a daughter of Robert E. Lee. Read more from Judith Dobrzynski for the New York Times. 
---
The New York Times, Jan. 30
On a snowy Monday morning in the nation's capital, Ollie the bobcat apparently just needed some space.
The Smithsonian's National Zoo in Washington announced that Ollie, a 6-year-old, 25-pound female cat, had gone missing sometime between 7:30 a.m., when handlers check in on the enclosure she shares with two male bobcats, and feeding time at 10:40 a.m.
"She's very standoffish," Craig Saffoe, the zoo's curator of great cats, said of Ollie at an afternoon news conference, calling her "not super friendly." He added: "It would be extremely easy on us if she were a cat who would come when called, but that's not who this individual is." Read more from Joe Coscarelli for the New York Times.
UPDATE: She came back.
---
Lonely Planet, Jan. 31
Washington DC's Smithsonian Gardens and U.S. Botanic Garden are staging their annual orchid exhibit in a brand new space this year. Instead of the Botanic Garden's conservatory or the Smithsonian's Natural History Museum, Orchids: A Moment is on display at The Hirshhorn Museum and Sculpture Garden, the city's contemporary art hub best known for hosting shows like the upcoming Infinity Mirrors by avant-garde Japanese artist Yayoi Kusama. Read more from Regan Stephens for Lonely Planet.
---
The Washington Post, Jan. 31
The signs of popular dissent from President Trump's opening volley of actions have been plain to see on the nation's streets, at airports in the aftermath of his refu­gee and visa ban, and in the blizzard of outrage on social media. But there's another level of resistance to the new president that is less visible and potentially more troublesome to the administration: a growing wave of opposition from the federal workers charged with implementing any new president's agenda.
Less than two weeks into Trump's administration, federal workers are in regular consultation with recently departed Obama-era political appointees about what they can do to push back against the new president's initiatives. Some federal employees have set up social media accounts to anonymously leak word of changes that Trump appointees are trying to make. Read more by Juliet Eilperin, Lisa Rein and Marc Fisher for The Washington Post.
---
TIME, Jan. 31
When Black History Month begins on Wednesday, the annual observance will come, for the first time, with a new way for Americans to learn about that history: the National Museum of African American History and Culture (NMAAHC), which opened in September. It's an important milestone, as the fight to create such a museum actually dates back to before Black History Month was conceived.
As TIME has explained, Carter G. Woodson established Negro History Week, the precursor to Black History Month, in 1926, as an initiative to make African-American achievements a permanent part of American public history. When the observance was formally declared on a national level in 1976, it was characterized by President Gerald Ford as "the opportunity to honor the too-often neglected accomplishments of black Americans in every area of endeavor throughout our history." Read more from Arica L. Coleman for TIME.
---
The New York Times, Feb 1
Within a week of its creation, the March for Science campaign had attracted more than 1.3 million supporters across Facebook and Twitter, cementing itself as a voice for people who are concerned about the future of science under President Trump.
Now, hoping to transform that viral success into something approaching the significance of the women's march last month, the campaign has scheduled its demonstration in Washington for Earth Day, April 22.
"Yes, this is a protest, but it's not a political protest," said Jonathan Berman, a postdoctoral fellow at the University of Texas Health Science Center at San Antonio and a lead organizer of the march. "The people making decisions are in Washington, and they are the people we are trying to reach with the message: You should listen to evidence." Read more from Nicholas St. Fleur for the New York Times.
---
The DCist, Feb. 3, 2017
By 2021, visitors to the National Mall should have another military monument to add to their tour. But unlike the WWII or Vietnam Veterans Memorial, the National Native American Veterans Memorial will pay tribute not to a specific conflict, but to the service of an entire ethnic group.
The Smithsonian's National Museum of the American Indian (NMAI) and National Congress of American Indians (NCAI) are leading the effort to publicly and permanently honor Native warriors with a prominent memorial on the museum's grounds.
Rebecca Trautmann, project coordinator for the National Native American Veterans Memorial Project, says fundraising is still in the early stages, but the plan is to raise $15 million. Read more from Lauren Landau for The DCist.
---
NBC Nightly News with Lester Holt, Feb. 4

Armed with a culinary arts diploma and getting her doctorate from Harvard, Theresa McCulla will oversee the Smithsonian's Brewing History Initiative — made possible by a donation from the Brewer's Association. Watch the full report from NBC Nightly News.


Posted: 7 February 2017