ICYMI: Highlights from the week that was March 12 – March 18, 2017
No one can keep up with everything, so let us do it for you. We'll gather the top Smithsonian stories from across the country and around the world each week so you'll never be at a loss for conversation around the water cooler.

"The Art of the Deal" turns out to be more "Art? No deal!" after the administration releases its budget proposal.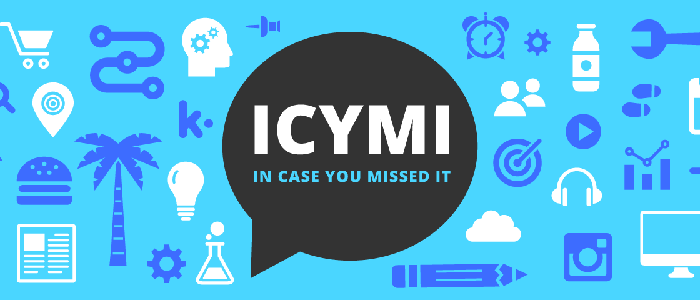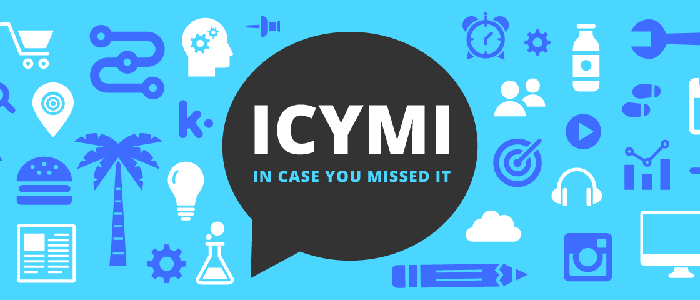 ---
The Washington Post, March 13
I never used to care about the Enid A. Haupt Memorial Garden, tucked between the Smithsonian Castle and Independence Avenue SW. The very name — both names: Enid and Haupt — struck me as dusty and old, and in my memory the garden itself seemed small and scrubby.
Then, earlier this winter, on one of those unseasonably springlike days, I visited the garden and I thought, "The Smithsonian wants to get rid of this?"
People sat and read on benches that were tucked into cozy little corners of the 4.2-acre garden. Little bits of sculpture were positioned here and there, too: urns and lampposts. The magnolia trees hadn't had their buds nipped by frost yet and were just starting to swell. Birds chirped in the branches. I realized I probably hadn't set foot in the garden for 20 years. Read more from John Kelly for The Washington Post.
---
Phys.org, March 16
NASA has begun development of a mission to visit and study the sun closer than ever before. The unprecedented project, named Solar Probe Plus, is slated to launch no later than 2018.
The small car-sized spacecraft will plunge directly into the sun's atmosphere approximately four million miles from our star's surface. It will explore a region no other spacecraft ever has encountered. NASA has selected five science investigations that will unlock the sun's biggest mysteries. Read more from Phys.org.
---
The New York Times, March 15
To grasp the history behind "The Jazz Age: American Style in the 1920s," a new exhibition opening next month at the Cooper Hewitt, the Smithsonian's design museum, there is far more to study and experience than just the 400 pieces of art, furniture and textiles on view.
There is the museum's Immersion Room, for example, where vintage wallpaper patterns are digitally projected, floor to ceiling; while there, take in a playlist piped in courtesy of Jazz at Lincoln Center. If your timing is good, you might catch a spontaneous jazz performance in the galleries by students from the Manhattan School of Music. Read more from Ben Sisario for The New York Times.
---
The Washington Post, March 16
The Anacostia Community Museum is the least visited of all the Smithsonians, and I think I know why: It's more than a mile from the nearest Metro station, and that mile involves some very steep hills. On a recent Saturday, I made the climb and arrived at the museum parched and footsore. I was also one of about three visitors, so several staff members greeted me personally.
"Welcome to the Anacostia Community Museum!" they chorused. "Are you here to see anything in particular?" one added. "Water," I croaked. Read more from Sadie Dingfelder for The Washington Post.
---
In a tumultuous era, some museums are rushing to embrace the political moment, while others deliberately retreat.
The New York Times, March 13
As President-elect Donald J. Trump's Inauguration Day approached, hundreds of artists, critics and others asked American museums, galleries and other institutions to close their doors in protest.
They wanted museums to show that they are "places where resistant forms of thinking, seeing, feeling and acting can be produced," the organizers said in a petition for a "J20 Art Strike."
Instead, "in a spirit of community, inclusivity and freedom of expression, and in keeping with the museum's founding belief that art can open peoples' eyes and minds," the Guggenheim Museum in New York chose to stay open and planted Yoko Ono's "Wish Tree" in front of its building on Fifth Avenue. Visitors and passers-by were asked to write down their wishes for the future and hang them on the branches.
Times of political change and social upheaval raise questions about what a museum is for. When an institution like the Guggenheim is confronted by such tumult, should it respond? And how? Read more from Graham Bowley for The New York Times.
---
The Washington Post, March 16

A community orchestra performance, a new work from an emerging playwright, art therapy for a returning veteran, local ­library classes in Braille, free standardized-test preparation, and Bert and Ernie. Thousands of such programs could be gutted under President Trump's proposed budget.
The budget plan, which calls for the elimination of four independent cultural agencies — the National Endowment for the Arts, the National Endowment for the Humanities, the Institute of Museum and Library Services, and the Corporation for Public Broadcasting — also would radically reshape the nation's cultural infrastructure. Read more from Philip Kennicott and Peggy McGlone for The Washington Post.
---
NBC News, March 17
It was in 2009, while hiking the hills of Kenya and coming across "amazing spiders" and other creatures, that Stephen Baca rediscovered his childhood love for bugs. Sitting around a campfire later one night, he decided to concentrate his studies on just that.
Baca would go on to pursue entomology, the branch of zoology that is concerned with insects and then earn a prestigious National Science Foundation Graduate Research Fellowship. It was a choice well made, because in the past few years, the 31-year-old has become a world authority on the evolutionary history of a family of burrowing water beetles known as Noteridae. While conducting his research, he also has helped to clear a path for underrepresented minorities in the STEM fields. Read more from Catalina Gonella for NBC News.
---
"Science is not enough to solve the world's thorniest problems"

MedPage Today, March 18

The head of the Smithsonian Institution issued a stirring defense of the arts, humanities and social sciences, telling thousands of cardiologists Friday that "wisdom gleaned" from those fields can make them "better, more empathetic" doctors.

In a keynote address at the opening of the annual meeting of the annual scientific meeting of the American College of Cardiology, David J. Skorton, MD, said "science isn't enough to solve the world's thorniest problems. We need the social sciences, art and humanities too." Read more from Ron Winslow for MedPage Today.


Posted: 20 March 2017