ICYMI: Highlights from the week that was March 19 – March 25, 2017
No one can keep up with everything, so let us do it for you. We'll gather the top Smithsonian stories from across the country and around the world each week so you'll never be at a loss for conversation around the water cooler.

We took a look at how culture evolves and why history must be preserved even as we learned some surprising lessons from the past this week. We also saw that humans are the cruelest animals of all.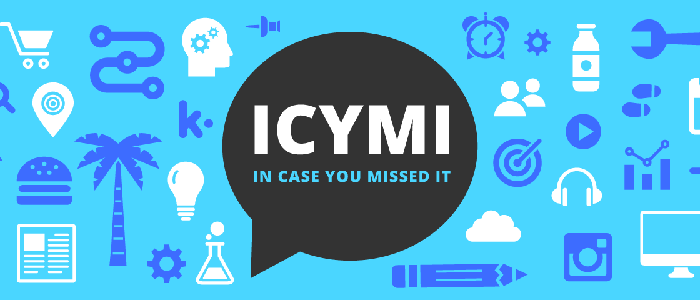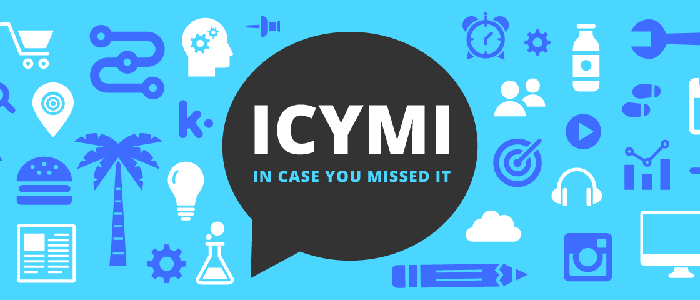 ---
On Friday, France will propose a new resolution to UN Security Council to safeguard sites in conflict zones around the world
The Art Newspaper, March 20, 2017
Update: On Friday 24 March, the UN Security Council unanimously adopted a resolution condemning the destruction of cultural heritage during armed conflicts, notably by terrorist groups, and holding the perpetrators accountable for their acts. Drafted by France and Italy, resolution 2347 also makes operational recommendations to counter art trafficking. It is the first ever resolution adopted by the Security Council to focus on protection of cultural heritage worldwide.
A new global fund to protect cultural heritage in war zones, spearheaded by France and the United Arab Emirates, has so far raised $75m of a planned $100m. The fund was officially launched today, 20 March, at the Louvre in Paris by the French President François Hollande and the vice premier minister of the Emirates, Sheikh Saif Bin Zayed Al Nahyan. Read more from Vincent Noce for The Art Newspaper.
---
WAMU 88.5, March 20, 2017
On a recent weekend afternoon, around 20 young women gathered in the Kogod Courtyard at the National Portrait Gallery to share homemade 'zines, paintings and crochet fashion designs. The women were participating in the latest in a series of Girl Power Meetups, gatherings that organizer Samera Paz describes as a space where young women can come together, share art and create meaningful relationships.
"We just bring girls of all ages and all backgrounds together, just showing how important it is to bring girls into a space and make it safe for them to express themselves and to connect and to create art," Paz said. Read more and listen to the full report from Jessica Diaz-Hurtado for WAMU.
---
The Science Times, March 21, 2017
Not only the acidic ocean or warm salt water is the major killer of coral reefs in the oceans but also the dead zone, which has low oxygen. This is the very first study that linked dead zone to the bleaching of coral reefs in the oceans. "Ocean warming and acidification are recognized global threats to reefs and require large-scale solutions, whereas the newly recognized threats to coral reefs caused by dead zones are more localized," Andrew Altieri of the Smithsonian Tropical Research Institute in Panama said. Read more from Jaswin S. Singh for The Science Times.
---
PBS Newshour, March 22
In the past month, there's been a surge of zoo-related violence and injury in the news. A flamingo was stoned and kicked to death in Prague. A white rhino in a Paris zoo was killed, its horn sawed off. El Salvador's prized hippopotamus, "Gustavito," died of wounds after he was violently attacked, and a crocodile at a Tunis zoo died after it was stoned by visitors.
The incidents have again raised questions for animal rights activists and zoos alike about what's being done to keep zoo animals safe. Read more from Alison Thoet for PBS Newshour.
---
BBC News, March 22
The first dinosaurs may have originated in the Northern Hemisphere, possibly in an area that is now Britain.
This is one of the conclusions of the first detailed re-evaluation of the relationships between dinosaurs for 130 years.
It shows that the current theory of how dinosaurs evolved and where they came from may well be wrong.
This major shake-up of dinosaur theory is published in this weeks's edition of the journal Nature. Read more from Pallab Ghosh for BBC News.
---
CNN, March 23
From 1938 to 1948, Laura Fitzpatrick photographed her friends and neighbors in Brooklyn and kept a detailed scrapbook of 500 photographs. Her remarkable photos, unseen by the public for years, are now part of the National Museum of African American History and Culture. See the photos on CNN.
---
The Washington Post, March 23
The top 10 U.S. cities with the highest percentages of Latin American residents are, not surprisingly, in Texas, California and Florida. But none of them is featured in "Gateways/Portales" at the Smithsonian's Anacostia Community Museum. The exhibition sticks closer to home, surveying the Latino surge in Washington and Baltimore, as well as Charlotte and Raleigh-Durham, N.C. Read a review of the exhibition by Mark Jenkins for the Washington Post.
---

Posted: 26 March 2017