ICYMI: Highlights from the week that was March 5 – March 11, 2017
No one can keep up with everything, so let us do it for you. We'll gather the top Smithsonian stories from across the country and around the world each week so you'll never be at a loss for conversation around the water cooler.

We met some space cowgirls, peered into infinity and trembled on the brink of extinction this week, but Phyllis Diller's wisecracks helped keep us grounded.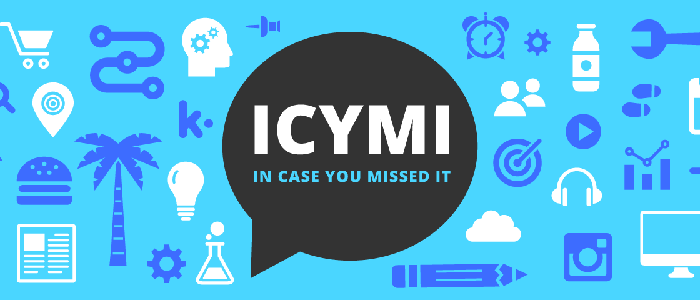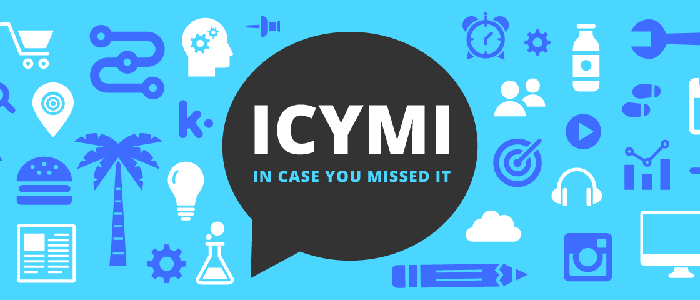 ---
Culture Type, March 4
The Hirshhorn Museum and Sculpture Garden is honoring contemporary artists who live and work in Washington, D.C., including Sam Gilliam and Jefferson Pinder. After hosting two galas in New York, the Smithsonian museum is bringing its fundraising celebration home. In addition to Gilliam and Pinder, Linn Meyers, Maggie Michael, and Dan Steinhilber are being recognized at its spring gala. The event is May 6 at the Hirshhorn.
"Washington, D.C. is a vibrant creative hub at the intersection of national and international culture, and the Hirshhorn's unrivaled setting informs all that we do," said Melissa Chiu, director of the Hirshhorn. "These artists are instrumental in the transformation of contemporary expression, and they also share our deep commitment to Washington's diverse communities." Read more from Victoria L. Valentine for Culture Type.
---
Washingtonian, March 6
The FBI released a quick but curious bit of local news in June: Agents from its Art Crime Team had recovered a 141-year-old thank-you note, written by Charles Darwin, from a house in Northwest DC. The letter had been missing from the Smithsonian since 1978.
It wasn't a vital piece of correspondence, just one of thousands Darwin wrote to fellow scientists over his lifetime. Perhaps that's why no one at the institution had realized it was missing—and why the people who had the letter didn't know they did. Read more from Benjamin Freed for Washingtonian.
---
WUSA 9, March 6
It's an exciting time for women when it comes to a potential future career in air and space. How did we get here, today? We took flight to the Smithsonian National Air and Space Museum in Washington D.C. for Women's History Month.
Here are some of the highlights from our live TV spots with one of the museum's Curators of Space History: Read more and watch the video report from Meaghan Mooney for WUSA.
---
The Washington Post, March 7
If you're hoping the hype surrounding the Hirshhorn Museum's "Yayoi Kusama: Infinity Mirrors" exhibition will die down soon, think again.
Given the record-breaking crowds, the museum has expanded hours on Wednesday nights and allocated more timed passes for same-day walk-ups. But those planning to see the retrospective of the wildly popular Japanese artist shouldn't sit around too long: The expectation is that interest in the exhibition will remain high, meaning that visitors should be ready to brave long lines and waits, regardless of whether they go this month or next — and especially if they go on weekends. Read more from Emily Codik for The Washington Post.

---
CBS This Morning, March 9
The Smithsonian is now home to the world's rarest stamp worth $9.5 million. The One-Cent Magenta has been hidden from view for a significant part of its more than 150-year history. Thanks to luxury shoe designer Stuart Weitzman, the stamp is now on display for all to see. Jan Crawford reports.
---
Phyllis Diller's File Of 53,000 Jokes
NPR, March 11

The female comedian would write a joke and have it typed on an index card and put in a file. Now at the Smithsonian, volunteers are digitizing the cards one at a time.
---
Time, March 11
Ever since Congress designated March 10, 1990, "Harriet Tubman Day," to mark the anniversary of her death in 1913, the date has become an opportunity to review the life and legacy of the "conductor" of the Underground Railroad, the secret network that helped fugitive slaves in the South get to free states in the North or in Canada.
But while many people have read about how she dressed up escapees in disguises in their history textbooks, they may not realize that she herself often dressed in lace and silk, even though she lived very modestly later in life, when she made sure that African Americans who had escaped from bondage had someone to take care of them in their old age, at her Auburn, N.Y., home. Read more from Olivia B. Waxman for Time.
---
Critics had plenty of reasons for wanting to disqualify women from spaceflight in its early stages—but none of them stuck.
The Atlantic, March 10
When the Apollo astronauts went to space in the 1960s, Mae Jemison was a little girl in Chicago, watching the historic launches along with the rest of the country. She remembers being irritated that the crew members all looked the same: They were all white men. Where were the women, she wondered, or anyone of color?
"I thought that was the most absurd thing in the entire world," Jemison says. "I just thought, well, would the aliens actually think this is all there is to humanity?" Read more from Marina Koren for The Atlantic.
---
The Washington Post, March 11

The federal Endangered Species Act has been called the world's gold standard for environmental protection. Passed in 1973, it strengthened earlier federal protections for animals that had been nearly wiped out by humans, including bald eagles, humpback whales and California condors.

But the act has faced opposition from those who believe it unfairly protects animals that sometimes poach livestock and that it unfairly restricts land use. Read more from Darryl Fears for The Washington Post.


Posted: 17 March 2017