ICYMI: Highlights from the week that was April 2 – April 8, 2017
No one can keep up with everything, so let us do it for you. We'll gather the top Smithsonian stories from across the country and around the world each week so you'll never be at a loss for conversation around the water cooler.

It turns out "The War to End All War" didn't quite do the trick, but we're reminded this week of life's beauty, whether it's found in art or diamonds or baby animals that come cheetah by the dozen.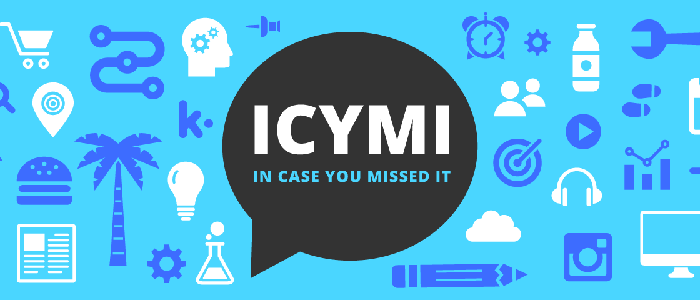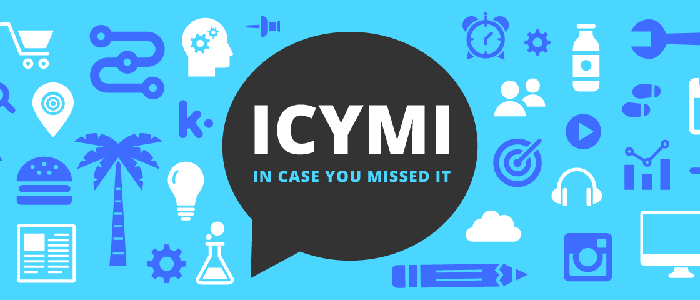 ---
Washingtonian, April 4
Few Americans today grapple with why the US declared war on Germany on April 6, 1917. A hundred years later, maybe it's time to settle the issue. US troops' experience on the Western Front was as scarring as it was for the Europeans who'd spent nearly three years in World War I's meat grinder, and while the war helped make the US a superpower, it was quickly overshadowed by the much clearer-cut world war that followed two decades later. This month, a number of events aim to help us figure out just what we were doing "over there." Read more from Andrew Beaujon for Washingtonian. 
---
The Washington Post, April 4
A rare pink diamond known for its oval shape and vividly pink hue became the most expensive gemstone ever sold at an auction on Tuesday, fetching a record sale price of $71.2 million in Hong Kong.
The 59.6-carat "Pink Star" was sold to the highest bidder at the Sotheby's auction at the Hong Kong Convention and Exhibition Center. It surpassed the current world record holder, "Oppenheimer Blue," a 14.6-carat diamond sold for $57.5 million at a Sotheby's auction in May in Geneva. Read more from Kristine Phillips for The Washington Post.
---
W magazine, April 4
All angles and curves, chrome and enamel, the aesthetic of the Jazz Age bebopped away from boring boxes toward a future filled with exotic forms, materials, and images. Opening April 7 (through August 20) at the Cooper Hewitt, Smithsonian Design Museum, in New York, "The Jazz Age: American Style in the 1920s" showcases more than 350 objects, including flapper dresses and skyscraper-shaped bookcases. It's a celebration of America's wittiest and most daring design era, when technology brought us Bakelite and aluminum, airplane travel to exotic places, and, not least, a sense that anything goes. Read more from Aaron Betsky for W.
---
Washingtonian, April 5
After an apparently busy winter, two adult cheetahs at the Smithsonian Conservation Biology Institute in Front Royal, Virginia recently gave birth to two litters totaling 12 cubs, with ten of them reported to be healthy, growing, and nursing from their mothers.
The first litter was born March 23 when Happy, a three-year-old adult female, gave birth to five cubs. The next wave came March 28, after seven-year-old Miti birthed seven cubs, although two specimens in that litter came out much smaller and less active than their siblings and died shortly after. The Smithsonian says such deaths are common in litters this large. Read more from Benjamin Freed for Washingtonian.
---
The Washington Post, April 5
"Before you do anything else," curator Chris Meyer said the minute I arrived at the National Museum of Natural History's Invertebrate Zoology collection, "you have to vote for beauty."
He led me through a maze of cabinets to a counter laid out with a wire bingo cage and dozens of cowrie shells. Meyer instructed me to spin the cage five times and read out the numbers that appeared, then handed me a box containing the five corresponding shells. Read more from Sarah Kaplan for Tales From The Vault.
---
The Washington Post, April 5
By its very nature, the black hole at the heart of our galaxy is impossible to spot. Its overwhelming gravity allows nothing to escape, not even light. Massive enough to send shivers through space-time itself, yet perfectly invisible, it lurks in the darkness like a monster from a child's nightmare — felt but unseen.
It is the stuff of physicists' wildest dreams.
"Black holes are basically the most mysterious objects in the cosmos," said Shep Doeleman, an astronomer at the Harvard-Smithsonian Center for Astrophysics. Even Albert Einstein almost didn't believe they were real, even though it was his theory of general relativity that helped predict them more than 100 years ago. Read more from Sarah Kaplan for The Washington Post.
---
TIME, April 6
If necessity is the mother of invention, it stands to reason that the life-and-death situations of war have often provoked more than their fair share of light-bulb moments. Such ideas and items are later associated with everyday peacetime life, but their origins are on the battlefield.
In light of the 100th anniversary of America entering World War I on April 6, 1917, TIME has compiled some of the most surprising innovations that came out of U.S. involvement in what has been called the first real technology war, with the help of Doran Cart, senior curator at the National World War I Museum and Memorial in Kansas City, Mo. Read more from Olivia B. Waxman for TIME.
---
NPR, All Things Considered, April 4
A rain forest sings with the sounds of insects, birds, maybe a howler monkey or two. But scientists are discovering that some forest dwellers also communicate in ways humans usually can't hear — via ultrasound.
A team from Dartmouth College has recorded these signals in treetops on a pristine Panamanian island called Barro Colorado, and slowed them down to make sense of them.
The ultrasonic chatter, it turns out, is actually a complicated conversation between mating insects and the bats that aim to eat them.
The insects are katydids, cousins to locusts and grasshoppers, which make their calls by rubbing their wings together. Some types live in North America, but the variety is nothing compared to the 250 or so species that live in Panama, where some behemoths are the size of a cell phone, and others are almost microscopic. Read more from Christopher Joyce and Bill McQuay for All Things Considered.
---
The Smithsonian's National Portrait Gallery is opening a visual biography of the author Sylvia Plath, including her rarely-seen artwork.
Hyperallergic, April 6
Since her suicide in 1963 at the age of 30, Sylvia Plath's literary recognition has only grown, whether the ubiquitous assignment of her lone novel The Bell Jar in American high schools, or her posthumous Pulitzer Prize for poetry in 1982. Yet the shroud of her young death has meant she is often perceived solely from that moment, as a tortured writer who channeled her depression into confessional prose and verse, when her identity was much more complex. Her image was something she constantly augmented as she juggled being an author, mother, wife, and artist, in an era that was societally restrictive for women. As she once wrote in the 1950s, as included in The Unabridged Journals of Sylvia Plath:
What is my life for and what am I going to do with it? I don't know and I'm afraid. I can never read all the books I want; I can never be all the people I want and live all the lives I want. I can never train myself in all the skills I want. And why do I want? I want to live and feel all the shades, tones and variations of mental and physical experience possible in life. And I am horribly limited.
One Life: Sylvia Plath, opening June 30 at the Smithsonian's National Portrait Gallery in Washington, DC, will be a visual biography of Plath's life, bringing together for the first time objects from the Sylvia Plath Collection at Smith College, her alma mater, and Indiana University's Lilly Library. Many of the items have never before been exhibited. Along with manuscripts showing her detailed writing process, photographs, and even Plath's ponytail saved by her mother, are examples of her little-known artwork. Read more from Allison Meier for Hyperallergic.


Posted: 11 April 2017
Categories:

American History Museum , Art , Astrophysical Observatory , Conservation Biology Institute , Cooper-Hewitt Museum , History & Culture , ICYMI , National Zoo , Natural History Museum , News & Announcements , Portrait Gallery , Postal Museum , Science , Tropical Research Institute