ICYMI: Highlights from the week that was April 9 – April 15, 2017
No one can keep up with everything, so let us do it for you. We'll gather the top Smithsonian stories from across the country and around the world each week so you'll never be at a loss for conversation around the water cooler.

This week we spent time with fungus-farming ants, high-flying orangutans and made some lowbrow observations about the line between artsy and Etsy.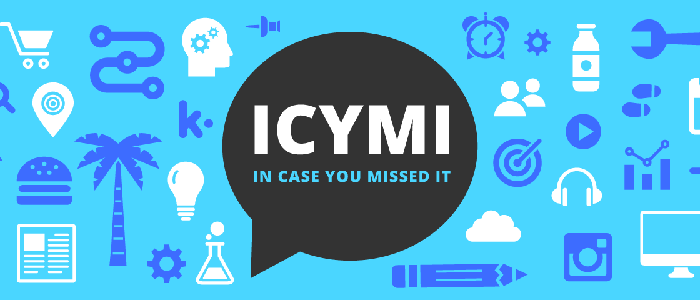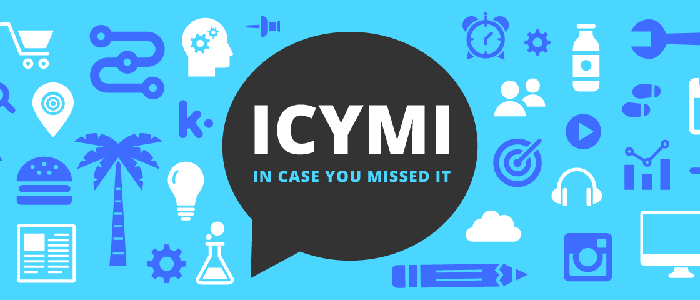 ---
The Guardian, April 10
The 82nd annual meeting of the Society for American Archaeology (SAA) just took place last week in Vancouver, British Columbia. It was well attended, and with the political climate being what it is in the United States right now, many of the conversations I had centred around advocacy. Most of the professional archaeologists I know (I dare say all the professional archaeologists I know) are committed to fighting efforts that weaken protections for cultural resources. It is not cynical to say that as a discipline we are committed to the continuing protection for sites that are hundreds or thousands of years old, to ensure that such sites continue to exist for hundreds and thousands years more. There are dissonant voices, however, questioning just how political archaeologists should be, how deeply into the fray we should delve. As scientists should we not be above politics, focusing on our studies of the past? Read more from Holly Norton for The Guardian.
---
The Washington Post, April 11
A video shows a 6-month-old orangutan looking a bit apprehensive as he clutches the neck and shoulders of his mother while she crosses a 50-foot-high suspension cable at the National Zoo.
The short video clip from the zoo shows Redd, the baby orangutan, being carried across a cable known as the O-line. Read more from Dana Hedgpeth for The Washington Post.
---
WUSA-9, April 11
It was more than two years ago that videos first spread online of ISIS fighters destroying priceless pieces of history in a Mosul museum, much to the disgust of history loves across the globe. But less attention has been given to those who are fighting back, looking to protect and preserve those artifacts.
"Culture is what they're attacking," said Richard Kurin, a Provost for the Smithsonian Institute.
Kurin said the Smithsonian has been on the front lines, training locals in how to protect these artifacts. Hundreds of Iraqis and Syrians have already been trained in preserving and protecting these artifacts, and literature has been distributed to soldiers as well, so as to mitigate any damage. Read more and watch the full report from Evan Koslof for WUSA.
---
The New York Times, April 11
We humans think we're pretty smart because we invented farming. But we didn't.
In a rain forest in South America millions of years ago, itty-bitty ants with brains no bigger than a pinpoint had already figured it out. They started farming fungus for food — probably not too long after the Chicxulub meteor impact caused the mass extinction event that obliterated up to three-quarters of the rest of Earth's plants and animals.
Today some 250 species of ants in tropical forests, deserts and grasslands throughout the Americas build fungi gardens in climate-controlled chambers underground. They weed them. They water them. Some even use antibiotics or chemicals to keep harmful bacteria away from their crop. Now scientists have traced the evolutionary history of how these ants became such sophisticated fungus farmers over millions of years in a study published Tuesday in the journal Proceedings of the Royal Society B. Read more from Joanna Klein for The New York Times.
---
Associated Press, April 11
It's been years since Isabell Meggett Lucas has been inside the tiny house she was born in, a former slave cabin where her ancestors sought refuge from the hot South Carolina sun.
But the 86-year-old woman never envisioned that when she finally returned, the wooden two-room house would be viewed by millions of people inside the Smithsonian National Museum of African American History and Culture as an example of what home life was like for slaves in the South. Read more from Jesse J. Holland for the Associated Press.
N.B. Isabell Meggett Lucas was born in the cabin now on display at the National Museum of African American History and Culture. She lived there until she was 19.
---
WTOP, April 13
A D.C. councilman has a big idea to apply dollars generated through sales tax at playoff games, and even at the Smithsonian, to fill the funding gap for local arts.
"How do you create new money? This is an idea," said Jack Evans (D-Ward 2), chairman of the Finance and Revenue Committee. He came up with the idea and voiced it in part at a budget meeting Wednesday.
To find money for the arts in the coming FY18 budget, Evans wants to impose a sales tax on gifts and concessions visitors buy at the Smithsonian, to start. Read more from Megan Cloherty for WTOP.
---
NPR, April 14
Comedian Amy Sedaris isn't sure if her cult Comedy Central show Strangers With Candy, which she co-created with Stephen Colbert, Paul Dinello, and Mitch Rouse, could be made today. "You just can't make fun of anything anymore," she told host Ophira Eisenberg at the Keswick Theatre outside Philadelphia. "That's what we did in Strangers— we hit everybody, we made fun of everybody, maybe that's one reason we got away with it back then."
That strategy proved a hit, though Sedaris and crew didn't realize their show's success until they were on a tour for their book Wigfield. "We saw all these ugly people in the audience and we were like 'Oh My God! We have friends from Strangers With Candy'…and I brag that we had an ugly audience because that's the best audience to have." Read more from NPR's Ask Me Another or listen to the complete interview.
---

Posted: 17 April 2017
Categories:

African American History and Culture Musuem , American Art Museum , Art , Collaboration , Education & Outreach , History & Culture , ICYMI , National Zoo , Natural History Museum , News & Announcements , Science , Tropical Research Institute , Video

Tags:

archaeology , Exhibitions , orangutans , primates , Research