ICYMI: Highlights from the week that was April 23 – April 29, 2017
No one can keep up with everything, so let us do it for you. We'll gather the top Smithsonian stories from across the country and around the world each week so you'll never be at a loss for conversation around the water cooler.

From Ella Fitzgerald and Radiohead to artistic cats and flesh-rending vultures, we went from the ridiculous to the sublime and back again this week.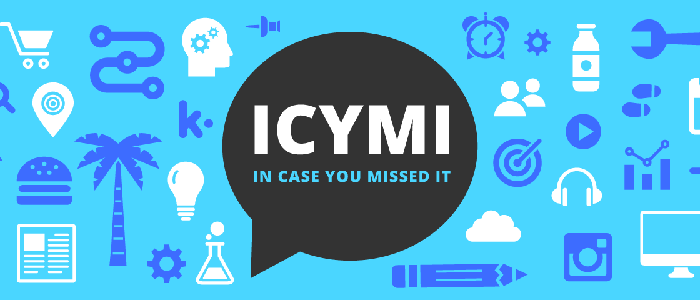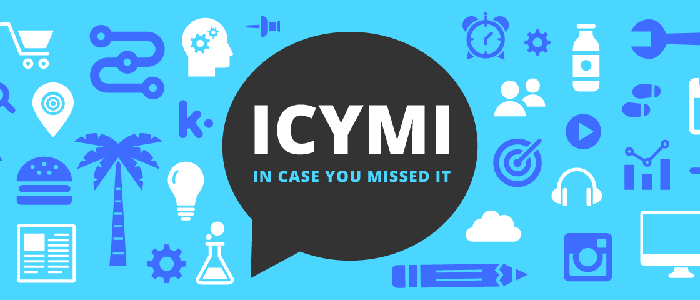 ---
Space News, April 24
In a conversation with NASA astronauts on the International Space Station April 24, President Donald Trump called for a human mission to Mars by the end of his second term in 2024, a timeframe most in the industry do not consider feasible.
Trump discussed his Mars exploration aspirations in a 20-minute conversation with astronauts Peggy Whitson and Jack Fischer, currently on the station. Trump, sitting in the Oval Office at the White House, asked the astronauts about when NASA would be ready to send humans to the planet. "What do you see a timing for actually sending humans to Mars?" he asked. Read more from Jeff Frost for Space News.
---
WTOP Radio, April 24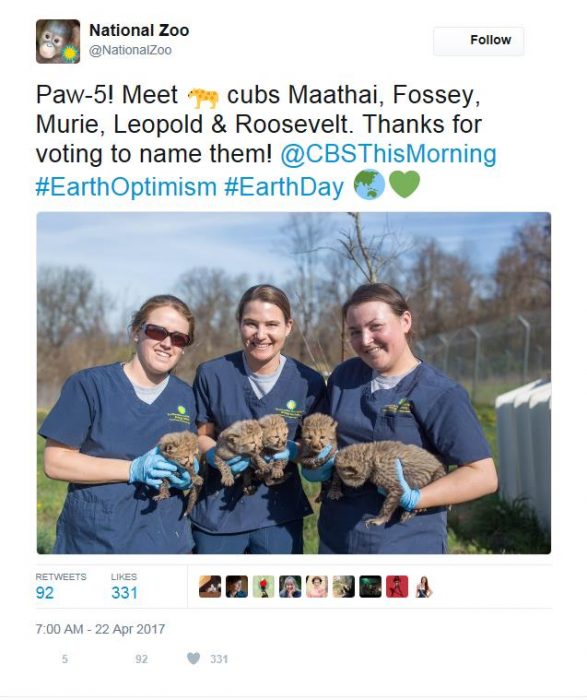 The votes have been tallied, and five of the Smithsonian Conservation Biology Institute's 10 new cheetah cubs officially have new names.
CBS News, which was helping with the online vote during Earth Day weekend, announced Saturday morning that the females' names will be Maathai, Fossey and Murie. The two male cubs will be named Leopold and Roosevelt. Read more from Jack Pointer for WTOP.
---
NPR, April 25
One hundred years ago Tuesday, in a working-poor neighborhood of Newport News, Va., a laundress and a shipyard worker had a baby girl. The father soon disappeared, and the mother and child moved north to New York. The mother died. The girl ran away and became one of the most important singers of the 20th century.
Ella Fitzgerald could sing anything: a silly novelty song, like her breakthrough hit, "A-Tisket, A-Tasket." A samba that scatted. A ballad, spooling out like satin. Read more from Susan Stamberg for NPR or listen to the story above.
---
The New York Times, April 25
A white cloth napkin, now displayed in the National Museum of American History, helped change the course of modern economics. On it, the economist Arthur Laffer in 1974 sketched a curve meant to illustrate his theory that cutting taxes would spur enough economic growth to generate new tax revenue.
More than 40 years after those scribblings, President Trump is reviving the so-called Laffer curve as he announces the broad outlines of a tax overhaul on Wednesday. What the first President George Bush once called "voodoo economics" is back, as Mr. Trump's advisers argue that deep cuts in corporate taxes will ultimately pay for themselves with an explosion of new business and job creation. Read more from Peter Baker for The New York Times.
---
Newsweek, April 25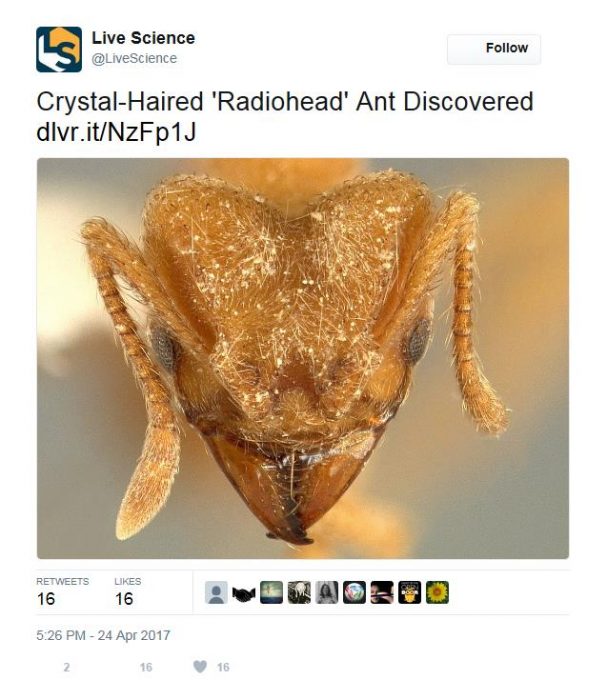 Far off in the distant and lush forestation of the Venezuelan Amazon, researchers recently discovered a new species of ant covered in a white silk-like layer, which has now been named after British rock band Radiohead.
Published in the journal ZooKeys Monday, researchers announced the Sericomyrmex radioheadi ant, belonging to the fungus-farming Sericomyrmex genus, which literally means silky ants. Scientists said the ants were related to the leaf-cutter ants that are typically found in Central and South America, however, they found the Sericomyrmex radioheadi ant to be particularly unique, mostly because of the white, silk wrapping the female ants were covered in. The males were found with a brown-shaded covering without the silk particles. Read more from Janice Williams for Newsweek.
---
The Washington Post, April 26
Some 130,000 years ago, scientists say, a mysterious group of ancient people visited the coastline of what is now Southern California. More than 100,000 years before they were supposed to have arrived in the Americas, these unknown people used five heavy stones to break the bones of a mastodon. They cracked open femurs to suck out the marrow and, using the rocks as hammers, scored deep notches in the bone. When finished, they abandoned the materials in the soft, fine soil; one tusk planted upright in the ground like a single flag in the archaeological record. Then the people vanished.
This is the bold claim put forward by paleontologist Thomas Deméré and his colleagues in a paper published Wednesday in the journal Nature. The researchers say that the scratched-up mastodon fossils and large, chipped stones uncovered during excavation for a San Diego highway more than 20 years ago are evidence of an unknown hominin species, perhaps Homo erectus, Neanderthals, maybe even Homo sapiens. Read more from Sarah Kaplan for The Washington Post.
---
The Washington Post, April 27
Sorry, dog people. Archives of American Art curator Mary Savig considered doing a show about man's best friend, but she decided to go with man's best frenemy: cats.
"I just think dogs are too sweet for an exhibition. They are too cute; they are too loyal. Cats are a little more independent and they speak to the way a lot of artists work," says Savig, curator of "Before Internet Cats: Feline Finds From the Archives of American Art," which opens Friday. Read more from Sadie Dingfelder for The Washington Post Express.
---
The Washington Post, April 27
The normally hushed lobby of the Hirshhorn Museum and Sculpture Garden buzzed with a how-cool-is-this vibe. Well-dressed party-goers holding wineglasses were queued up up behind roped stanchions, waiting to be allowed upstairs. Dense crowds on the second-floor landing forced guests to elbow their way to the entrance of "Yayoi Kusama: Infinity Mirrors" and the trippy mirror rooms of the Japanese artist and Instagram sensation.
Nearly 800 guests — including donors, artists, local arts leaders and a Kusama look-alike in a raspberry wig and polka-dot dress — created a festive din of chit-chat and laughter. Inside the darkly lit galleries, Hirshhorn Director Melissa Chiu radiated a graceful calm. Tall and elegant in a purple Mary Katrantzou dress, Chiu, 45, welcomed an endless stream of friends and admirers, her Aussie-accented greetings sweetened with smiles, hugs and air-kisses. Read more from Peggy McGlone for The Washington Post.
---
Washingtonian, April 28
The vultures are here, Washington. No, that's not a joke about politicians, or lawyers, or the new administration, or whatever reflexive joke you're not trying hard to suppress. I'm talking about scavenging raptors. Birds that tear dead flesh. Thermal-riding, broad-winged, great-sense-of-smell-having vultures. Read more from Andrew Beaujon for Washingtonian.
---
The Washington Post, April 28

The little guys won a battle, but the war is far from over.

The Committee of 100 scored a largely symbolic victory Thursday morning when a Washington agency voted to include the Smithsonian Quadrangle as a historic district in the D.C. Inventory of Historic Sites.

The designation does not grant legal protections to the district's four buildings and the Enid A. Haupt Garden, but the D.C. Historic Preservation Board's approval raises public awareness of an area that is threatened by future development, according to preservation supporters. Read more from Peggy McGlone for The Washington Post.


Posted: 4 May 2017
Categories:

Air and Space Museum , American History Museum , Archives of American Art , Astrophysical Observatory , Conservation Biology Institute , Hirshhorn Museum , ICYMI , National Zoo , Natural History Museum , News & Announcements

Tags:

Cheetahs , Ella Fitzgerald , Entomology , Exhibitions , historic preservation , Jazz , Mars , NASA , Paleontology