Okay, it's time to put all those skills you learned on "The Food Network" to the test. The deadline is looming to enter the third annual Smithsonian Staff Cook-Off!
Icing on the Cake Competition — The Greatest Cake on Earth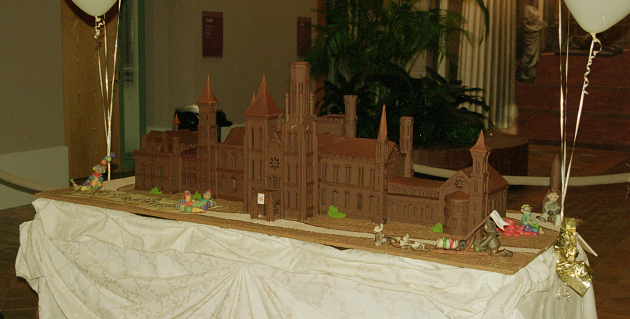 The Circus is coming to town during the 50th Anniversary of the Smithsonian Folklife Festival! Carry the spirit of the amazing feats and entertaining times experienced at the Circus Arts program into Smithsonian Picnic Day by entering the third annual "Icing on the Cake" competition—open to all. Create your most colorful and delicious edible cake/cupcake/ confection inspired by the circus arts and their festive decorations. SI staff attending the picnic will be the judges, casting votes for their favorite entry, based on the cake's appearance and its creative connection(s) to the circus arts. (For inspiration, see www.festival.si.edu!) Prizes will be awarded to the winners, and then we'll get to sample the entries . . . while supplies last. If you plan to enter the competition, please email the title or name of your cake to Chandra Heilman, heilmanc@si.edu, by 5 p.m., Monday, June 26.
Packing Peanuts?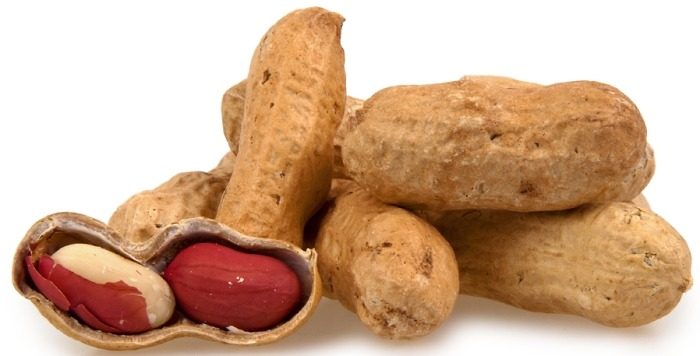 The Big Top from the Circus Arts program at the 2017 Smithsonian Folklife Festival might be quiet by picnic day on July 10, but the fun is not over! Call us nuts, but the theme of this year's food competition is everyone's favorite legume and popular circus snack. Yes, ladies and gentlemen and children of all ages, the Third Annual Smithsonian Staff Cook-off will highlight the versatility of the peanut, which can be used in a sweet or a savory way as desired. Be poised to produce the paramount peanut recipe possible in the Circus Cookhouse kitchen!

Four contestants will be chosen to compete beginning at 11 a.m. Each cook will have 45 minutes to make their peanut creation. The final recipes will be judged by a panel of guest staff food experts. Prizes will be awarded, and we're not talking peanuts!

If you think your recipe is the #peanuttiest, we want to hear from you. Submit your name, Smithsonian position, contact information, the name of the recipe you wish to make, and a brief (75 words or less) statement of why you think your recipe is great! Please send these to Arlene Reiniger, reinigera@si.edu by 5 p.m. Monday, June 26. We will let you know by July 1 if you have been selected as a competitor!

Ingredients, cooking supplies, and utensils will be provided to the four finalists. Power to the Peanuts!


Posted: 23 June 2017