ICYMI: Highlights from the week that was June 4 – June 10, 2017
No one can keep up with everything, so let us do it for you. We'll gather the top Smithsonian stories from across the country and around the world each week so you'll never be at a loss for conversation around the water cooler.

Send money, beer and lawyers! This week we celebrated them all, along with whale detectives, vampire bats and decomposing art.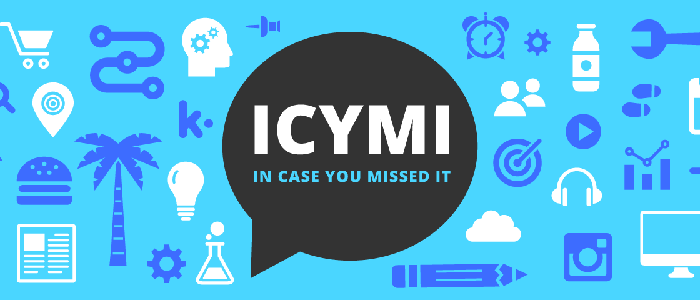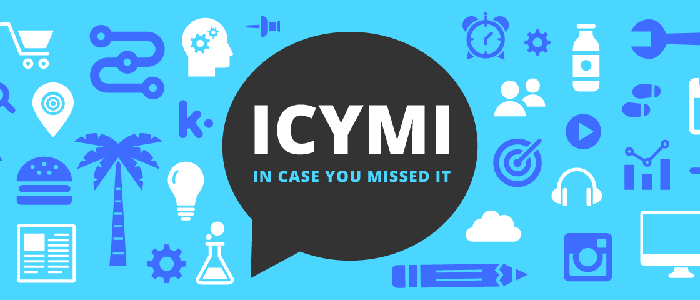 Capital cities share first place, with each containing four out of 20 most visited exhibition venues for 2016
The Guardian, June 4
London has been named the museums capital of the world after topping a chart of the most visited exhibition venues globally.
The report by the Themed Entertainment Association (TEA) and the economics practice at global infrastructure services company AECOM listed the 20 most visited museums around the globe from 2016 and found four of London's attractions made the cut – tying the city in first place with Washington DC which also bagged four spots on the table. Read more from The Guardian.
---
WAMU, The Kojo Nnamdi Show, June 7
The history of beer in the United States is well-documented up through the mid-20th century, when something of a brewing renaissance took place. Instead of drinking well-known, mass-produced beers, Americans began opting for craft or home brews. The shift led to new tastes, styles and techniques, but so far, has been relatively unstudied by historians. Last year, the Smithsonian National Museum of American History indicated its intentions to fill that hole in academic knowledge and posted a "beer historian" position that garnered national headlines. Kojo talks to the woman who landed the position about beer's role in both regional and American history. Listen to the Kojo Nnamdi Show on WAMU.
---
NPR, All Things Considered, June 6

The overwhelming majority of bats are friends of humanity. They gobble up the insects that bite us and ruin our crops. They pollinate flowers and they replant forests by spreading seeds around. But as agriculture overtakes rain forests and jungles, humans have come into conflict with one bat species: the common vampire bat.
In Latin America, vampire bats drink the blood of livestock. Very rarely, these bats contract rabies. Before they die, they can spread the deadly virus to pigs, chickens, cows — and even humans. The disease costs farmers in Latin America $30 million every year and kills dozens of people. In March of this year, a man in Brazil reportedly died of rabies after being bitten by a vampire bat. Read more from Ryan Kellman and Adam Cole for All Things Considered.
---
WUSA-9, June 6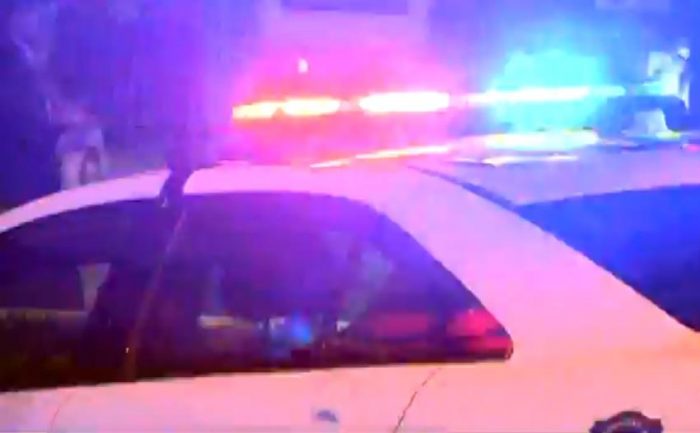 Top brass with DC Police took a crash course in the dark history of law enforcement in America and the role officers played in the black community.
Rhoziar "Roach" Brown is a familiar face up and down U Street and feels the way many people do about policing across the country.
"The police are super aggressive. They are terrorizing the community. The word terror means to instill fear. When I see police, I get scared," Brown said.  See the full story from Michael Quander for WUSA.
---
The New York Times, June 7
The United States has a rich yet relatively unknown tradition of beautiful gardens, said Cindy Brown, the education and collections manager at the Smithsonian Gardens in Washington. "Gardens in this country date back to the 17th century and continue to be an attraction today," she said, "but most people aren't aware of how many of them there are and don't necessarily think of them as destinations." Read the entire interview from Shivani Vor for the New York Times. 
---
The New Yorker, June 7
In the past year, I have been asked many times to reflect and comment and commiserate on the state of our country. Each time, as I recount my own experience, I try to stress how important it is that when we doubt or disagree with our leaders we are not governed by them. We are governed by laws. When those we elect seek to subvert norms of behavior, we have rights and laws to fall back on. And, when elected officials seek to subvert the rights and laws of this country, we have lawyers, judges, and courts to fall back on. That has been our history and our journey as a nation, and it has been my journey as well. Read more of Vernon Jordan's remarks at A Celebration of the History of Black Lawyers, held at the National Museum of African-American History and Culture on June 5th.
---
Artsy, June 7
Under the rafters of a Philadelphia barn-turned-art studio in 1796, two men sat facing each other. One, impatient and uncomfortable, tensed his swollen lips and cheeks as he struggled to keep his ill-fitting dentures in place. The other, younger and quite a bit nervous, tried his best to keep his companion entertained with a steady patter of conversation.
The first man, George Washington, was the near-mythic first president of the United States, one of the founding fathers of a nascent nation. Across from him, brandishing his paintbrush, was Gilbert Stuart—a debt-ridden, volatile, artistic genius—who, by the end of this session, would paint the most famous portrait of Washington in the world. paint the most famous portrait of Washington in the world.  Read more Gabrielle Hick for Artsy.
---
Science, June 8
Two teams of researchers report today that they have detected a prebiotic molecule—a potential building block of life—around newly formed sunlike stars. The molecule, methyl isocyanate, has a structure that is chemically similar to a peptide bond, which is what holds amino acids together in proteins. The finding suggests that quite complex organic molecules may be created very early in the evolution of star systems.
"It shows the level of complexity you can get to before planets form is pretty high," says astrochemist Karin Öberg of the Harvard-Smithsonian Center for Astrophysics in Cambridge, Massachusetts, who was not involved in the studies. "A lot of [spectral] lines were detected, which gives confidence that it's real. It's a safe detection." Read more from Daniel Clery for Science.
---
NPR, June 7
In Suitland, Maryland a giant warehouse holds the largest collection of whale bones in the world.
Stacked from floor to ceiling are bones of sperm whales, gray whales, and the largest whales on Earth—blue whales, which can reach 380,000 pounds. Ancient whale fossils, tens of millions of years old, are also packed into the collection.
It's the job of Nick Pyenson to try to figure out how these whales developed to what they are now. He sees himself as kind of a paleontologist detective. His more formal title is Curator of Fossil Marine Mammals for the Smithsonian National Museum of Natural History. Read more from Madeline K. Sofia for NPR's "Joe's Big Idea."
---
NPR, "All Things Considered," June 7
A team of European and Moroccan scientists has found the fossil remains of five individuals who they believe are the most ancient modern humans (Homo sapiens) ever found.
In a remote area of Morocco called Jebel Irhoud, in what was once a cave, the team found a skull, bones and teeth of five individuals who lived about 315,000 years ago. The scientists also found fairly sophisticated stone tools and charcoal, indicating the use of fire by this group.
The researchers' claim is controversial, however, because anthropologists are still debating exactly what physical features distinguish modern humans from our more primitive ancestors. Read more from Christopher Joyce for All Things Considered.
---
Inside Philanthropy, June 8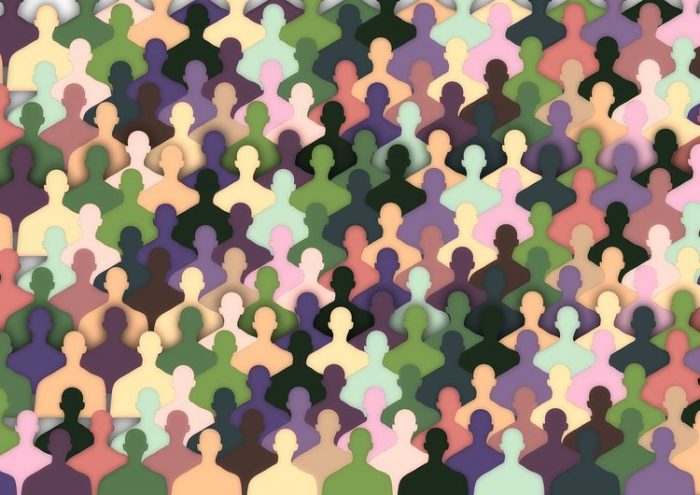 We occasionally stumble across a news item that compels us to step back and take stock of the larger arts philanthropy landscape as a whole. Such is the case with news out of New York City, where an impressive cadre of funders joined forces earlier this spring to engage diverse audiences.
A new $6 million program launched by the North Carolina-based William R. Kenan, Jr. Charitable Trust, The Met, NYU, and 19 New York City organizations will explore how arts-based organizations can serve as "positive, relevant, and inspiring forces in the daily lives of diverse communities." Read more from Mike Scutari for Inside Philanthropy.
---
As contemporary artists get more ambitious with their materials, conservators have to find creative ways to preserve the works.

The Atlantic, June 9

Art critics noted the stink as soon as the elevator opened. Indeed, the morning of the Whitney Museum of American Art's Biennial preview, Pope L.'s contribution smelled like rotten lunch. For good reason: Claim, on view through June 11, consists of 2,755 bologna slices nailed in grid formation on the walls of a small, freestanding room within the exhibition.

Plastic basins catch the grease run-off along the museum floor. By early April, nearly a month later, the stench had faded considerably and in May, it seemed gone, as the bologna dried—or "cured" per ArtNews—into something probably more akin to beef jerky now. Claim considers the usefulness of race as a social category: Affixed to each piece of meat is a photocopy of someone who may or may not be Jewish. According to the Whitney's label, the number of slices reflects 1 percent of the Jewish population in New York. Or not. The math, we're told, is a "bit off"— a deliberate misrepresentation that doesn't actually correspond to census data, the pictures taken at random. What, the artist is asking, makes us think we can recognize Jews—or any other identity—with certainty? On June 2, Pope L. received the Whitney's prestigious Bucksbaum Award, which grants one Biennial participant— whose work demonstrates a "singular combination of talent and imagination"— a future museum exhibition. Read more from Jacoba Urist for The Atlantic.


Posted: 27 June 2017