ICYMI: Highlights from the week that was May 14 – May 20, 2017
No one can keep up with everything, so let us do it for you. We'll gather the top Smithsonian stories from across the country and around the world each week so you'll never be at a loss for conversation around the water cooler.

It was a bad week for botany with the accidental incineration of irreplaceable plant specimens and a report on the Myanmar's increasing deforestation. But we also pondered how we communicate: via mail, over the airwaves and with aliens.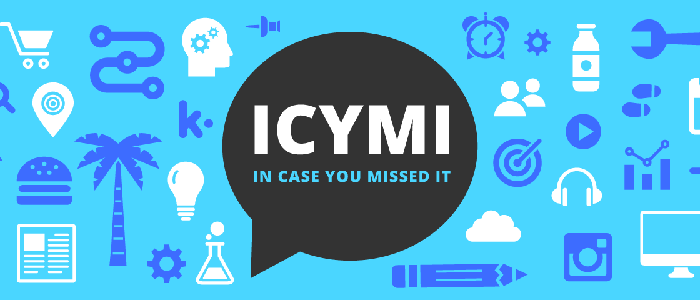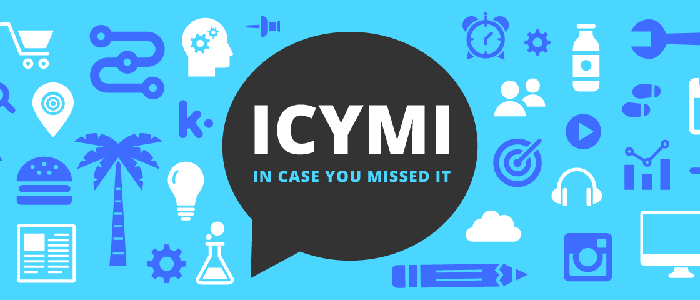 ---
The New York Times, May 12
Around the world, specimens of plants mounted on what are known as herbarium sheets are routinely lent among researchers and shipped with the care and protection of a jeweler sending an emerald necklace.
So when a package of more than 100 specimens — some of them irreplaceable and rich in scientific value — survived a 10,200-mile trip only to be mistakenly incinerated because of communication and paperwork mistakes, the plant research community was aghast. Read more from Christopher Mele and Aurekien Breeden for The New York Times.
---
NPR, May 14
In 1852, the Smithsonian was only 6 years old when curators started receiving specimens of frogs and birds from a teenager in Illinois.
That teenager's name was Robert Kennicott. He went on to become an accomplished naturalist and herpetologist and contributed hundreds of pieces to the Smithsonian during his life.
"He basically collected things that are in all of our departments," said Gene Hunt, a curator and paleontologist at the Smithsonian Institution. "He sort of pulls together all the departments of our museum, in one person." Read more from Scott Greenstone for NPR's "All Things Considered."
---
The centerpiece of the Cooper Hewitt's "The World of Radio" exhibition is a rarely seen, 16-foot-long mural that broadcasts moments from the medium's early history.
Hyperallergic, May 15
On display for the first time since 1978, "The World of Radio" mural at the Cooper Hewitt, Smithsonian Design Museum, captures 16 feet of radio history, as seen in 1934. When artist Arthur Gordon Smith created the cotton batik work, the medium of communication was still young: Guglielmo Marconi had patented his wireless telegraphy system 38 years earlier. The mural is dense with skyscrapers, steamships, zeppelins, and allegorical figures. It features Richard E. Byrd, who broadcasted from the South Pole; a T-type antenna; and Westinghouse Electric Company's first radio transmitting station in Pittsburgh. At the center, surrounded by radiating lines of musical notes, a woman in a gown stands on the Earth, preparing to sing into an NBC microphone. She is Jessica Dragonette, a soprano whose performances were heard by millions of Americans in the early days of broadcast, earning her the title "Princess of Song." Read more from Allison Meier for Hyperallergic.
---
Space.com, May 17
A creative director obsessed with design and space exploration has launched a campaign to bring a "galactic greeting card" from billions of miles out into space back to Earth — by producing and offering exact replicas.
Forty-five years ago, NASA launched Pioneer 10, the first probe to encounter Jupiter and to achieve escape velocity from our solar system. Mounted to its antenna support was a gold anodized aluminum plaque that was engraved with "a little bit of where we are, when we are and who we are," according to the late Carl Sagan, who helped to create the plaque on the off chance that another space-faring society were to someday come across the derelict probe. Read more from Robert Z. Pearlman for Space.com.
---
The Washington Post, May 17
In the late 1890s, mail transported by trolley was the era's equivalent of text messaging, with pickups and deliveries up to 12 times a day in the business districts of 13 major cities, including D.C. "There were no phones, and few offices had telegraphs, so mail was the main means of communication," says Nancy Pope, curator of the "Trolley Car Mail" exhibition at the National Postal Museum. The display, though small, is packed with photos, anecdotes and letters documenting the system. Read more from Elena Goukassian for the Washington Post Express.
---
ARTNews, May 18
Maquettes for enigmatic installations and architectural imaginings by Ilya and Emilia Kabakov will appear in a rare communal display this fall in "Ilya and Emilia Kabakov: Utopian Projects" at the Hirshhorn Museum and Sculpture Garden in Washington, D.C. Focusing on 22 "whimsical models" for works (and ideas for works as yet unrealized) dating back to 1985, the exhibition—to open September 7 and run into March 2018—will precede a Kabakov retrospective at Tate Modern in London by six weeks. It also returns the couple to the site of their first major U.S. exhibition, in 1990, when the Hirshhorn hosted "Directions: Ilya Kabakov, Ten Characters." Read more from Andy Battaglia for ARTNews.
---
The Science Times, May 19
Scientists blame the political and economic change in Myanmar to the loss of intact forest cover in the country that has been ongoing over the last decade. Because of the long political and economic isolation, the country was not able to protect its intact forest, they added.
In the study published in PLOS One titled "Losing a jewel—Rapid declines in Myanmar's intact forests from 2002-2014," the loss of Myanmar's intact forest has been increasingly subjected to the government's pressures from fast political and economic changes in the country. In some areas inaccessible because of armed conflicts between the government and ethnic groups, timber production and commercial plantations started to open and establish there. Read more from The Science Times.
---
Enslavement is a process, not an identity. The use of the word "slave" obscures that fact.
The Atlantic, May 20
Eudocia Tomas Pulido's 2011 obituary in the Seattle Times is now a curious artifact of the cruelest irony. Six years before Alex Tizon wrote about Pulido in The Atlantic as "a slave in my family's household," he urged the Times, where he had previously worked, to write a tribute to her life. The task fell to Susan Kelleher, who based the obituary on Tizon's recollection and saw in his account "remarkable aspects to her life that I thought would be worth sharing." That account, which painted Pulido as a free woman, was of course a lie. But the foundation of the most beautiful of lies is often the ugliest of truths. Read more from Vann R. Newkirk II for The Atlantic.
---
Outspoken quarterback is compared to Muhammad Ali

Rolling Stone, May 19

Free agent quarterback Colin Kaepernick's jersey he wore while protesting the National Anthem in 2016 were donated to the Smithsonian.

Harry Edwards, a sociologist and a long-time San Francisco 49ers advisor, reached out to the National Museum of African American History and Culture in Washington, D.C.

"I said, 'Don't wait 50 years to try to get some memorabilia and so forth on Kaepernick,'" Edwards told USA TODAY Sports. "'Let me give you a game jersey, some shoes, a picture … And it should be put right there alongside Muhammad Ali. He's this generation's Ali.'" Read more from Evan F. Moore for Rolling Stone.


Posted: 1 June 2017