ICYMI: Highlights from the week that was May 21 – 27, 2017
No one can keep up with everything, so let us do it for you. We'll gather the top Smithsonian stories from across the country and around the world each week so you'll never be at a loss for conversation around the water cooler.

We had a few bones to pick this week: A broken jawbone may upset what we know about human origins; it's a bare-bones budget for science from the Trump administration, and conservationists want to know why male tortoises have stopped, er, boning, in the wild.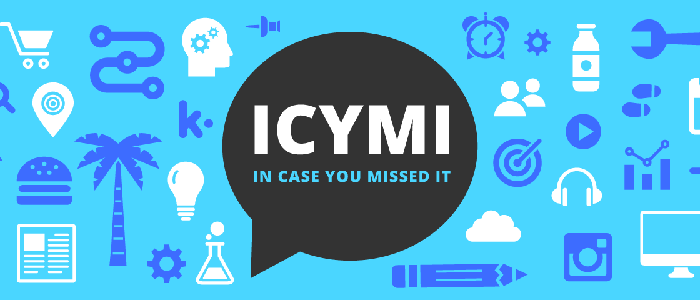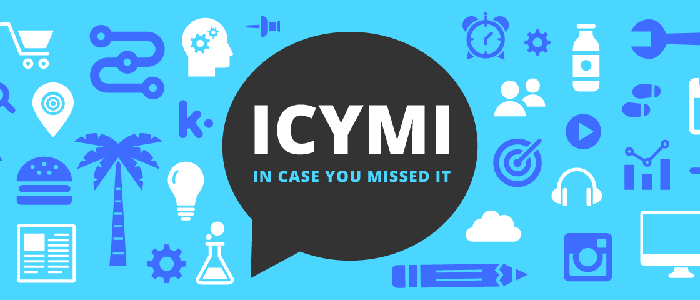 ---
Ape that lived in Europe 7 million years ago could be human ancestor, controversial study suggests
The Washington Post, May 22
In 1944, German soldiers constructing a bunker in Greece uncovered a fossilized jawbone. The specimen was in poor shape, just a curve of mandible with its teeth mostly chipped away. "It was considered to be a specimen that nobody really knew what to do with," said paleobiologist David R. Begun, a professor at the University of Toronto. But a new analysis of this broken jaw revealed that the bone is about 7 million years old. The jaw also has some humanlike characteristics, he says.
Begun and his colleagues say the fossil could represent the oldest known human ancestor. They further suggest that the fossil means our ancestors diverged from apes in Southern Europe — not Africa. Read more from Ben Guarino for The Washington Post.
---
Playlists of Protest Music and Endangered Languages on New Smithsonian Folkways Site
Online visitors can now access and navigate decades of folk recordings from around the world more easily.
Hyperallergic, May 23
The Smithsonian Center for Folklife and Cultural Heritage's incredible archive of music and spoken word is newly accessible through a redesigned Smithsonian Folkways Recordings site. The platform features the label's 58,000 tracks, as well as liner notes and artist profiles. The portal was announced last week, alongside the launch of the online magazine Folklife and a revamped Smithsonian Folklife Festival site ahead of this summer's edition.
"At a time when living culture has a profound role to play in fostering mutual understanding, I am especially proud that we are evolving globally with these new digital platforms and collaborating with partners to bring these stories of cultural diversity to light," Michael Atwood Mason, the center's director, stated in a release. Read more from Allison Meier for Hyperallergic.
---
Opinion: Return Native American objects to their rightful home
Newsweek, May 23
How ironic that a Massachusetts theological school has not returned a sacred fishhook to the Tlingit Indians of Southeast Alaska! Christian missionaries took the object from the Tlingit in the 19th century. The halibut fishhook, carved with the form of a wolf, is one of 158 Native American objects in the possession of the Andover Newton Theological School in Newton, Massachusetts, but stored in the Peabody Essex Museum in Salem.
The school, struggling with financial difficulties, wanted to sell some objects two years ago, but were restricted under the federal Native American Graves Protection and Repatriation Act (NAGPRA) of 1990. The act mandates the repatriation of Native American human remains, funerary objects, objects of cultural patrimony, and sacred objects from museums and other institutions to affiliated tribes. The Department of Interior administers NAGPRA, and warned the school against the sell. Now, there are plans for Andover Newton to join the Yale Divinity School. Read more from Russell Thornton for Newsweek.
---
What's in Trump's 2018 budget request for science?
Science, May 23
President Donald Trump unveiled his full 2018 budget request to Congress today. The spending plan, for the fiscal year that begins 1 October, fleshes out the so-called skinny budget that the White House released this past March. That plan called for deep cuts to numerous research agencies. But it did not include numbers for some key research agencies, such as the National Science Foundation (NSF). ScienceInsider will be scouring today's budget documents for fresh details. Come back to our rolling coverage for analysis and reaction. Read more from Science.
---
Ai Weiwei's Lego Portraits of Activists Head to the Hirshhorn Museum
The New York Times, May 22
Ai Weiwei, the provocative and politically minded Chinese artist who has two major projects coming soon to New York City, has another big installation to add to his busy year: the East Coast debut of "Trace" (2014), which will open at the Smithsonian's Hirshhorn Museum and Sculpture Garden in June.
The museum, in Washington, on Monday announced "Ai Weiwei: Trace at Hirshhorn," a focused but sprawling exhibition that features "Trace" as its centerpiece and will be on view from June 28 through Jan. 1, 2018. Read more from Joshua Barone for The New York Times.
---
Whales reached huge size only recently
BBC News, May 24
Blue whales are the biggest animals that have ever existed on Earth but they only recently* got that way.
This is the extraordinary finding from a new study that examined the fossil record of baleens – the group of filter feeders to which the blues belong.
These animals were relatively small for most of their evolutionary existence and only became the behemoths we know today in the past three million years.
That is when the climate likely turned the oceans into a "food heaven".
Favoured prey – such as krill, small crustaceans – suddenly became super-concentrated in places, allowing the baleens with their specialised feeding mechanism to pig-out and evolve colossal forms. Read more from Jonathan Amos for BBC News.
---
Earliest evidence for dog breeding found on remote Siberian island
Science, May 26
The hunter-gatherers of Zhokhov Island were a hardy folk. Nine thousand years ago, they survived frigid year-round temperatures in animal-skin tents some 500 kilometers north of what is now the Russian mainland, and they were the only people ever known to hunt large numbers of polar bears without firearms. Now it appears these ancient Arctic dwellers did something even more remarkable: They may have been among the first humans to breed dogs for a particular purpose. An analysis of canine bones from Zhokhov suggests the dogs there were bred to pull sleds, making this the first evidence—by thousands of years—for dog breeding in the archaeological record.
"It's pretty convincing and very exciting," says Melinda Zeder, an archaezoologist at the Smithsonian Institution National Museum of Natural History in Washington, D.C. The finding may help explain why people domesticated dogs in the first place: to put them to work. "It fills in a missing piece of the puzzle of early human-dog relationships, and even domestication itself," adds Angela Perri, a zooarchaeologist at the Max Planck Institute for Evolutionary Anthropology in Leipzig, Germany. Read more from David Grimm for Science.
---
Male Tortoises Mysteriously Stop Boning

Gizmodo, May 26

There are only a few things in this life animals really have to do. They have to eat, they have to shit, and they have to bang. So when conservation biologists transplant a bunch of wild animals in order to save them, but half of them stop getting laid as a result, it's cause for concern.

That's the issue scientists are now grappling with in the Mojave Desert. In 2008, 570 threatened desert tortoises were translocated—moved from their homes at the Fort Irwin Army National Training Center to a different tortoise-filled neighborhood a few miles south, to make way for expansion of the base's desert warfare practice areas. Read more from Maddie Stone for Gizmodo.


Posted: 2 June 2017