ICYMI: Highlights from the week that was July 9 – July 15, 2017
No one can keep up with everything, so let us do it for you. We'll gather the top Smithsonian stories from across the country and around the world each week so you'll never be at a loss for conversation around the water cooler.

During a week of grim news about extinction, survival and the effects of climate change, we also celebrated the boundless creativity of art. Even though we were disappointed that the latest Amelia Earhart mystery was debunked.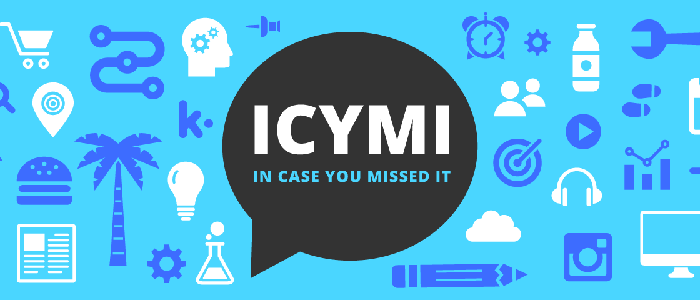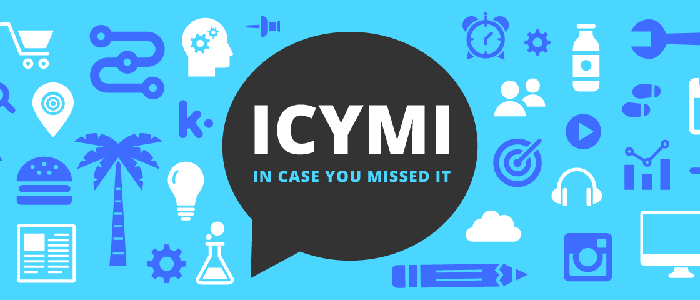 ---
Through over 400 objects, the Cooper Hewitt's dynamic Jazz Age exhibition highlights 1920s American design.
Hyperallergic, July 10
The Cooper Hewitt, Smithsonian Design Museum's The Jazz Age: American Style in the 1920s is billed as the "first major museum exhibition to focus on American taste in design during the exhilarating years of the 1920s." Rather than narrow the lens on this era of rapid cultural and technological change, this concentration on the post-World War I United States is a lively, international showcase of design. "We felt very much that European exhibitions of Art Deco had tried to cover a broad swath of things, but definitely from a European point of view, and either left out what was going on in America entirely, or dumped everything in but the kitchen sink," Sarah Coffin, Cooper Hewitt's curator and head of product design and decorative arts, told Hyperallergic. Read more from Allison Meier for Hyperallergic.
---
Science, July 10
The fossils of a tiny bird found on Native American land in New Mexico are giving scientists big new ideas about what happened after most dinosaurs went extinct. The 62-million-year-old mousebird suggests that, after the great dino die-off, birds rebounded and diversified rapidly, setting the stage for today's dizzying variety of feathery forms.
"This find may well be the best example of how an unremarkable fossil of an unremarkable species can have enormously remarkable implications," says Larry Witmer, a paleontologist at Ohio University in Athens who was not involved in the research. Read more from Carolyn Gramling for Science.
---
Population declines tell a much scarier story.
The Atlantic, July 10
Imagine if every animal and plant on the planet collapsed into a single population each, says ecologist Gerardo Ceballos. If lions disappeared except from one small corner of Kenya, the prey they keep in check would run amok everywhere else. If sparrows were no more except in one Dutch forest, the seeds that sparrows disperse would stay in place everywhere else. If honeybees became isolated to one American meadow, the flowers that they pollinate would fail to reproduce everywhere else. None of those species would be extinct per se, "but we'd still be in very bad shape," says Ceballos. Read more from Ed Yong for the Atlantic.
---
Newsweek, July 11
An 80-year-old mystery seemed to get a new development last week when experts released a photo they alleged showed Amelia Earhart alive in the Marshall Islands after her plane vanished on an around-the-world trip. But now a Japanese blogger is debunking the discovery.
Producers with a History Channel documentary recently found the picture in the National Archives and promoted it as new evidence indicating Earhart and her navigator, Fred Noonan, survived a plane crash after they disappeared on July 2, 1937. The photo, they alleged, proved a long-held theory that the duo wrecked their aircraft and were subsequently captured by the Japanese. Read more from Julia Glum for Newsweek.
---
A marine biologist might have a clue to who—or what—was responsible for one of America's most infamous war mysteries.
The Atlantic, July 11
On a gray summer day in 1966, Todd Newberry was watching seabirds squabble above the kelp forests of California's Monterey Bay, when a sailor struck up a conversation that changed his understanding of the Vietnam War. The stranger turned out to be a Navy sonar engineer assigned to the destroyer USS Turner Joy. Just two years prior, Turner Joy, along with USS Maddox, had reportedly been attacked by Vietnamese boats in a mysterious battle known as the Gulf of Tonkin incident. This encounter was pivotal in plunging the United States into the decade-long war that killed 58,000 Americans along with 2.5 million Vietnamese and Southeast Asians. But even today, it's still not clear whether the Turner Joy and Maddox had actually been under fire. Read more from Chris Reeves for The Atlantic.
---
All around the world, scientists are building repositories of everything from seeds to ice to mammal milk — racing to preserve a natural order that is fast disappearing.
The New York Times magazine, July 13
It was a freakishly warm evening last October when a maintenance worker first discovered the water — torrents of it, rushing into the entrance tunnel of the Svalbard Global Seed Vault, a storage facility dug some 400 feet into the side of a mountain on a Norwegian island near the North Pole. A storm was dumping rain at a time of year when the temperature was usually well below freezing; because the water had short-circuited the electrical system, the electric pumps on site were useless. This subterranean safe house holds more than 5,000 species of essential food crops, including hundreds of thousands of varieties of wheat and rice. It was supposed to be an impenetrable, modern-day Noah's ark for plants, a life raft against climate change and catastrophe. Local firefighters helped pump out the tunnel until the temperature dropped and the water froze. Townspeople from the village at the mountain's base then brought their own shovels and axes and broke apart the ice sheet by hand. Read more from Malia Wollan for the New York Times magazine.
---
Contrary to media reports, Tristram Hunt says museum is "very passionate" about unlocking its collections online
The Art Newspaper, July 13
Tristram Hunt, the new director of the Victoria and Albert Museum (V&A) in London, recently appeared to take an unlikely stand against the digitisation of museum collections. "Museums are rethinking the rush to digitise their collections amid concerns that such projects are costly and of little value," wrote the Times newspaper, in a report on Hunt's comments at the Hay Festival in Wales. Some may have assumed that Hunt, a historian specialised in 19th-century Britain and a former politician who had never before worked in a museum, had turned his back on 21st-century technology.
Responding to a question from the audience about the V&A's use of digital technology to widen access in the regions, Hunt actually said that the museum is "involved in a massive programme of digitising [its] collections" and is "very passionate about it". However, he added: "There's a very big debate in the museum world about the Metropolitan Museum of Art and the amount of investment they put into digitising their collection, which means that you're taking it away from other areas." Read more from Martin Bailey for The Art Museum.
---
The Washington Post, July 13
In the 1970s, disaster was repackaged as mass entertainment. Movies dealt with towering infernos, cataclysmic earthquakes, chaos at the airport, hijackings, crashes and the Hindenburg, and television settled into its still ardent affair with the lives of cops, firefighters and other first responders. Donald Sultan began making his large, brooding, wall-commanding "Disaster" paintings about a decade later, in the early Reagan years, which to many seemed just as bleak and anxious, though with a thin veneer of buoyant patriotism and nostalgia papering over things like the AIDS crisis and the growing confrontation with the Soviet east. Reagan is remembered, today, as a genial figure who ended the Cold War; but visit Sultan's paintings, on view at the Smithsonian American Art Museum, and you will reexperience all the gritty terror of those years, when the leader of the Free World indulged a flippant bellicosity that unnerved allies and enemies alike ("We begin bombing in five minutes," Reagan joked on an open microphone in 1984). Read more of Philip Kennicott's review for the Washington Post.
---
Island communities will soon be forced to flee their watery homes. But will they be offered the legal rights of refugees?
Motherboard, July 14
Diwigdi Valiente has spent his whole life balancing two worlds within a very small isthmus.
Valiente's mother is Panamanian, but his father is Kuna, an autonomous people with origins in present-day Colombia who live in an archipelago of over 300 islands off of Panama's Caribbean coast. Growing up, Valiente, now 27, would spend about three months a year living with his father's parents on their native island—a world he describes as deeply "communal"—and the rest of his time on the mainland.
The region, known as Kuna Yala to residents, and as the San Blas Islands to the thousands of tourists who visit each year, looks like paradise. But the islands have a creeping expiration date. By 2050, the 50,000 people currently living in the archipelago could be counted among the millions of "climate refugees" expected to surge across the globe. Read more from Darby Hopper for Motherboard.
---
ARTNews, July 14

On November 6, the Hirshhorn Museum and Sculpture Garden in Washington, D.C., will honor 31 female artists at its annual gala. The artists, who range from Njideka Akunyili Crosby to Yayoi Kusama, whose mirror rooms were the subject of a recent blockbuster exhibition at the Hirshhorn, span three generations and many different movements. Read more from Alex Greenberger for ARTNews.


Posted: 25 July 2017