ICYMI: Highlights from the week that was June 25 – July 1, 2017
No one can keep up with everything, so let us do it for you. We'll gather the top Smithsonian stories from across the country and around the world each week so you'll never be at a loss for conversation around the water cooler.

We explored some colorful history this week with a fish story about a carp craze and a (peeking through our fingers) look at the Flying Wallendas.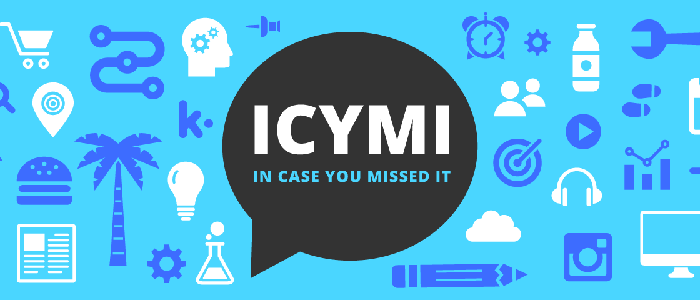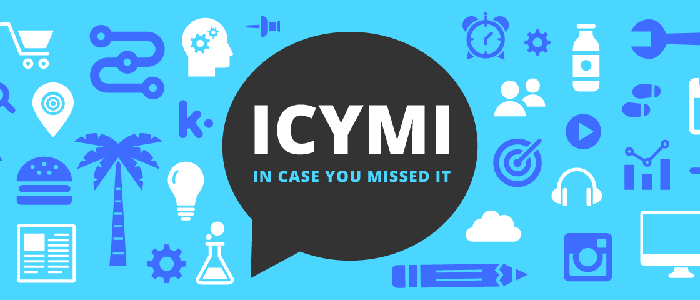 ---
Fusion.net, June 27
he Smithsonian Institution calls coralline algae "the unsung architects of coral reefs." These pink-colored seaweed, with a skeletal structure that resembles honeycomb, live in harmony with coral.
They strengthen the corals' foundation by growing over and between gaps in coral reefs, essentially gluing sections of coral together. They provide a surface for baby corals to settle, and serve as food for marine life, including sea urchins, parrot fish and mollusks. Read more from Marlene Cimons for Fusion.net.
---
Voice of America, June 27
pow wow season in the United States, a time when Native American nations, bands and tribes gather to connect, celebrate tribal histories and cultures, and express their patriotism. On any given weekend this summer, a pow wow is taking place somewhere in the country, an expression of unity within and between Native communities.
"Pow wow" derives from an old Algonquian word that referred to a gathering of spiritual healers celebrating successful hunts, battles or trade. In 1883, the government banned "old heathenish dances," worried they would "stimulate the warlike passions" of tribal youth. Read more from Cecily Hilleary for Voice of America.
---
NPR "Morning Edition," June 26
The Apollo 11 command module, which took the first moonwalkers to lunar orbit and back in 1969, is undergoing a painstaking restoration, in preparation for an unusual national tour later this year.
Until recently, the capsule sat in the main lobby of the National Air and Space Museum, where it had been since the museum opened in 1976. Conservator Lisa Young says that occasionally workers would open up its Plexiglas case to look it over or put in new lighting.
"But it never really went under a full examination or investigative analysis as to all of the certain materials on there, how stable they are," says Young, who is working on the spacecraft now in a restoration hangar at the Smithsonian's Steven F. Udvar-Hazy Center in Chantilly, Va., outside of Washington, D.C. Read more and listen to the full story from Nell Greenfield Boyce for NPR's "Morning Edition."
---
The extreme isolation of the Curiosity rover, as seen from above
The Atlantic, June 27
In 2006, a NASA spacecraft arrived at Mars and settled into orbit. The dragonfly-shaped Mars Reconnaissance Orbiter carried, among other instruments, the most powerful camera to ever leave Earth, capable of photographing rocks as small as three feet across, from about 200 miles up. The camera, known as High Resolution Imaging Science Experiment, or HiRISE for short, has provided scientists unprecedented views of the complex, textured Martian terrain. The detail is astounding: elaborate layers of bedrock, windswept sand dunes, rocky landslides and avalanches.
Then in August 2012, HiRiSE captured something not of this world: two bright objects hovering above the dusty landscape. A car-sized rover and its parachute, descending onto the surface. Curiosity had arrived. Read more from Marina Koren for The Atlantic.
---
NPR "All Things Considered," June 27
Chinese artist Ai Weiwei has had several confrontations with Chinese authorities. (He was once beaten so badly by police that he had to have brain surgery.) Through it all, Ai continued to make art, and his art continued to travel the world, sometimes without him.
That's what happened with Trace, a series of Lego portraits Ai created while under house arrest. The artworks, which depict activists and political prisoners from around the world, were first shown at the former prison on San Francisco's Alcatraz Island in 2014, and nearly a million people saw them there. But at the time, Ai was still under house arrest and couldn't travel to the exhibition. Read more and listen to the full story from Elizabeth Blair for NPR's "All Things Considered."
---
The Washington Post, June 27
Chinese artist and provocateur Ai Weiwei relishes the symbolism of displaying his portraits of political dissidents and activists in Washington at a time when human rights and liberties are eroding around the world.
It's not a subtle gesture, but that suits Ai. After all, he's celebrated for a series of photographs in which he gives the finger to major national monuments, including the White House and Beijing's Tiananmen Square. Read more from Peggy McGlone for The Washington Post.
---
NPR "All Things Considered," June 28
Religion has played an outsized role in U.S. history and politics, but it's one that has often gone unrecognized in U.S. museums.
"As a focused subject area, it's been neglected," says Peter Manseau, a scholar and writer installed last year as the first full-time religion curator at the Smithsonian Institution's National Museum of American History.
America's exceptional commitment to religious freedom stems from the diversity of its faith traditions. The rebellious attitudes prevalent in frontier settlements fostered the growth of evangelical movements. African slaves introduced Islam to America. The drive to abolish slavery was led largely by Christian preachers. Read more and listen to the full story from Tom Gjelten for NPR's "All Things Considered."
---
The Washington Post, June 29
The Cliffs Notes version of Sylvia Plath's story is this: Shy, confessional poet achieves literary success and pens a semiautobiographical novel, "The Bell Jar," in her 20s; she endures a stormy marriage to writer Ted Hughes; after struggling with anxiety and depression, she commits suicide in 1963 at age 30. To focus Plath's legacy solely on her poetic genius, though, is to overlook that other dimension of her talents — the visual arts — says Dorothy Moss, co-curator of the National Portrait Gallery exhibit "One Life: Sylvia Plath," which opens Friday. The gallery is touting the exhibit as the first exploration by an art museum of Plath's visual imagination — evident in self-portraits, sketches, collages and family photographs. The collection features images from the Plath archives at Smith College and Indiana University's Lilly Library, as well as private collections. "A lot of her image has been in terms of a writer, and this is more a complete picture of her as both a visual artist and a writer," Moss says. Read more from Angela Haupt for The Washington Post.
---
The Washington Post Express, June 29
In recent years, the Smithsonian Folklife Festival — the annual two-week cultural extravaganza on the National Mall that kicks off Thursday — has brought people from all over the world to demonstrate their traditional crafts, music, sports and arts. But this year, the festival will be all-American, Folklife Festival director Sabrina Motley says.
"This year's programs harken to the Folklife Festival's founding in 1967, when it was called the Festival of American Folklife and it was an opportunity to look at the diversity of the United States and the cultural productions of communities of all backgrounds," Motley says. Read more from Sadie Dingfelder for Washington Post Express.
---
The Washingtonian, June 30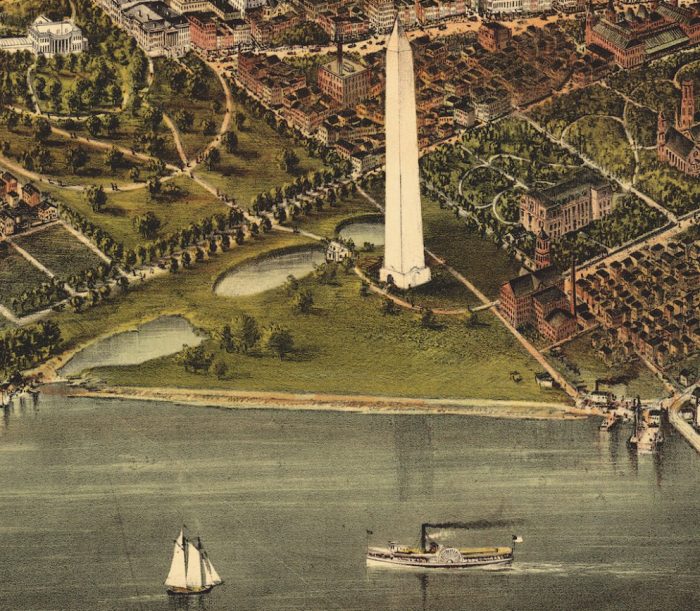 The grassy hill just northwest of the Washington Monument—the one usually dense with selfie-stick-wielding tourists—used to be, for a short and scandalous time, completely under water.
It all started with some carp. In 1877, the recently imported species was being extolled around DC, where "Carp Culture"—as the Washington Evening Star called it—was irrepressible. "Within ten years to come this fish will become, through the agency of the United States Fish Commission, widely known throughout the country and esteemed in proportion," the commission's congressional report boasted.
But before you esteem carp, you gotta catch carp. Smithsonian curator Spencer F. Baird, who was doing double duty as fish commish, began mass-producing mirror and scale carp, along with European tench and gold orfe, to stock the nation's waterways. The breeding operation was based out of three shallow ponds named Babcock Lakes, after Ulysses S. Grant's aide-de-camp, Orville Babcock, who had overseen efforts to tidy up the "terrible swamp nuisance" (another Evening Star description) that plagued the area. Congress easily approved Baird's proposal to put the bodies of water to work. Read more from Elliot Carter for the Washingtonian.
---
The New York Post, June 29
Black-and-white historical footage spanning the 1920s through 1960s will be brought to you in living color on Smithsonian Channel.
The 50-person crew behind "America in Color," a new five-part series premiering July 2 (and narrated by Liev Schreiber), combed through 27 miles of black-and-white footage — encompassing nearly 6,000 hours culled from archives and collectors — to choose key events from each of the five decades. Read more from Michael Starr for The New York Post.
---
For half a century, the annual festival in Washington, DC has showcased folk cultures from the four corners of the world.
Hyperallergic, June 29
Since 1967, the National Mall has transformed each summer, for two weeks, into a site celebrating a specific cultural tradition in full force. The grassy knoll below the Washington Monument has played host to a recreation of the ancient Silk Road, friendly competitions on bocce courts, and even the burning of giant effigies of Indian demons — just a few standout examples of the lively events organized for what's known as the Smithsonian Folklife Festival. Now in its 50th year, the annual festival has amassed a rich archive of objects created and donated by artisans from all 50 states and over 100 countries who demonstrated their crafts during each iteration. So, ahead of the forthcoming Circus Arts program, its organizers have launched an online exhibition of some particularly memorable objects, each an example of a longstanding tradition carefully preserved. Read more from Claire Voon for Hyperallergic.
---
The Washington Post, June 30

If you're a Wallenda, you join the circus. That's just how it goes.

"For us, it's quite normal," said Tino Wallenda, 66. "It's what my family did before me and their family before them."

Wallenda, along with his children, their spouses and his grandchildren, exhibited the family's trademark tightrope skills Thursday at the opening day of the Smithsonian Folklife Festival, part of which is devoted this year to a celebration of the circus arts. Equipped with balance poles and decades of experience, the performers took turns walking a high wire set up on the Mall, finishing with a three-person chair pyramid. Read more from Sonia Rao for the Washington Post.


Posted: 17 July 2017