ICYMI: Highlights from the week that was July 23 – July 29, 2017
No one can keep up with everything, so let us do it for you. We'll gather the top Smithsonian stories from across the country and around the world each week so you'll never be at a loss for conversation around the water cooler.

It was a quiet week in Lake Smithsonian, so we took a deep breath and pondered some big ideas about art and beauty, life and memory, and whether we'd rather eat or go to the movies (and why we can't do both simultaneously.)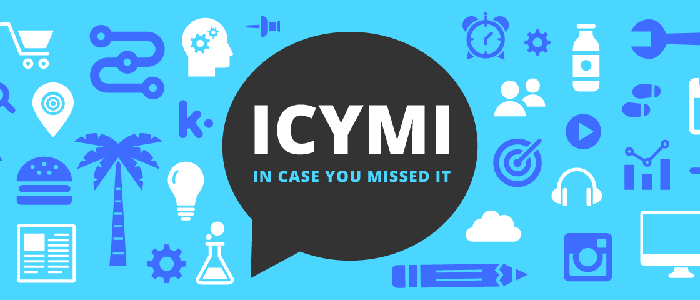 ---
The Washington Post, July 24
The Imax movie theater in the Smithsonian's National Museum of Natural History will close Sept. 30 to make room for an expanded cafeteria and exhibition space.
Museum officials say the Johnson Imax Theater, a 500-seat venue that opened in 1999, is usually filled to only about 20 percent capacity, while the nearby restaurant, one of the smallest of the Smithsonian cafeterias, is frequently overcrowded. Officials hope to complete the renovation in time for the reopening of the Fossil Halls in 2019. Read more from Peggy McGlone for The Washington Post. 
---
NBC-4 Washington, July 24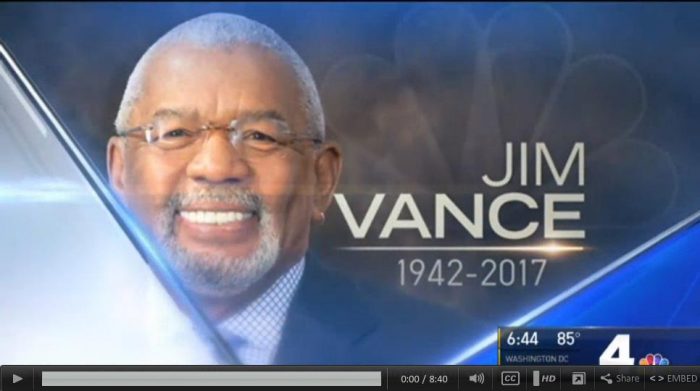 Jim Vance had one more story to tell. Just a few months ago, Vance came into the newsroom and said he wanted to interview Lonnie Bunch, the founding director of the Smithsonian's National Museum of African American History and Culture. The museum had been open for six months at the time; Vance had recently run into Bunch and knew he had a fascinating story. It was a great interview. And it was his last interview. Watch the complete story from NBC4.
---
The New York Times, July 26
Question for the day posed by a timely exhibition: Would someone who lived in a so-called inner city picture it differently than an outsider would?
"Down These Mean Streets: Community and Place in Urban Photography," at the Smithsonian American Art Museum here, an exhibition organized by E. Carmen Ramos, the museum's deputy chief curator and curator of Latino art, presents 93 photos by 10 Latino photographers, all well established but many not as widely known as they should be. Read more from Vicki Goldberg for The New York Times
---
CNN, July 27
While in recent years it may have become less popular than television or the internet, it could be argued that the radio was the first electronic gadget to play a prominent part in people's lives.
Radio is where the world first heard Britain declare war on Germany, where Orson Welles accidentally fooled the public into believing a real alien invasion was under way in his "War Of The Worlds" serial and where young people first heard Billy Haley's "Rock Around The Clock," spreading popular music around the world. Read more from Clive Martin for CNN.
---
The festival is expected to be a melting pot of culture and literature
The American Bazaar (via AP), July 27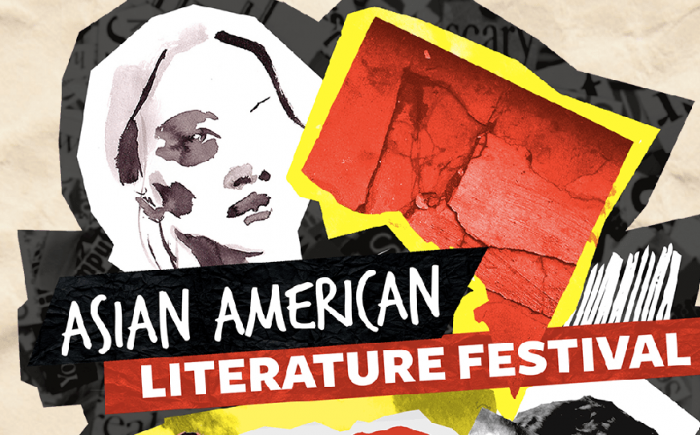 Smithsonian Asia Pacific American Center has announced that it will host Smithsonian Asian American Literature Festival in Washington, DC, later this month to celebrate the literary legacy of Asian American writers.
The festival, which was first hosted in 2004, is expected to be a melting pot of culture and literature where Asian origin writers will celebrate their creation under one roof. Read more from The American Bazaar.
---
The Washington Post Magazine, July 27
If art is a societal mirror, what does it look like in these politically tumultuous times? We recently asked a number of artists to reflect on this topic. For some, this moment is a call to action; for others, a time of anxiety; and for others still, circumstances don't matter because, to them, art is art. Their responses have been edited and condensed. Read more from Lavanya Ramanathan for the Washington Post Magazine.
---
The Washington Post, July 27
technology that powers our favorite toys is the same technology that threatens our civilization. The little thumb sensor that unlocks your iPhone knows your fingerprint and could easily be used to create a vast international biometrics database. Cheap drones that are fun at backyard barbecues are cousin to the terrifying death-from-the-sky machines that allow imperial powers to project violence throughout the world. Send away for a DNA analysis to find out from what continent your ancestors came, and you have handed over an astonishing amount of personal data to complete strangers. And then there's the Internet, delivering the entire spectrum of consumer delights from pizza to porn, while inflaming the worst of human nature and inviting us to loathe on a global scale with the immediacy, intensity and intimacy of a backcountry blood feud. Read more from Phillip Kennicott for the Washington Post.
---
Houston Culture Map, July 28

The John P. McGovern Museum of Health and Medical Science Museum has become the first health museum in the nation to gain an affiliation with the Smithsonian Institution. As officials gathered at the museum to celebrate the partnership on Thursday, Mayor Sylvester Turner couldn't resist a proud pun.

"This is a healthy breakthrough for the city of Houston," he told the crowd of dignitaries to much applause. Read more from Sydney Arceneaux for Houston Culture Map.


Posted: 1 August 2017