ICYMI: Highlights from the week that was Sept. 10–Sept.16, 2017
No one can keep up with everything, so let us do it for you. We'll gather the top Smithsonian stories from across the country and around the world each week so you'll never be at a loss for conversation around the water cooler.

This week, we took our mind off the hideous sea monster Hurricane Harvey washed up by savoring a cup of coffee (thank you, bees) and thinking about the intersection of art, inspiration and money.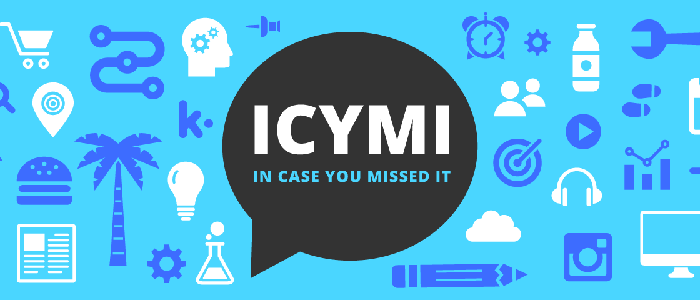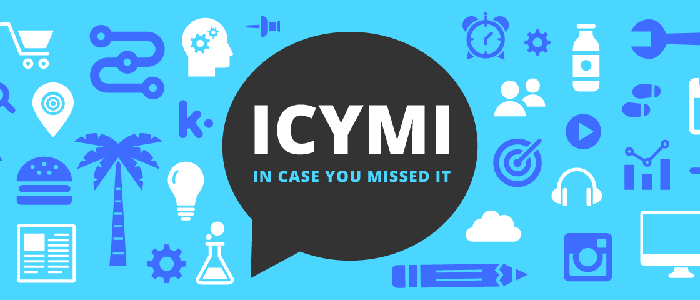 ---
The Gray Market: Why Galleries Shouldn't Sell Primarily to Museums (and Other Insights)
This week, our columnist considers the financial uncertainties faced by gallerists, artists, and museums.
ArtNet, September 11
SWISS MISS: On Tuesday, my colleague Henri Neuendorf interviewed Jean-Claude Freymond-Guth, the midlevel Swiss gallerist who announced the closure of his namesake space in Basel less than a week earlier. But while Freymond-Guth used the opportunity to make multiple valid points about the polarized structure of the industry—most of them expansions on his much-discussed farewell-letter-turned-industry critique—he also may have revealed at least one entirely avoidable flaw in his business plan.
In the course of denying the idea that his gallery previously sustained itself via secondary-market sales, Freymond-Guth mentioned that he and his staff were "in a very privileged situation where we [sold] mainly to institutions"—a process in which "the negotiations take months and months." In fact, as other experienced dealers could attest, "months and months" can sometimes extend to a year or more, depending on the stature (and budgets) of the players involved. Read more from Tim Schneider for ArtNet.
---
Resilient bees brighten coffee's climate-change outlook
There may be hope for coffee in a warming world after all, according to a new study that takes into account the adaptable nature of pollinating bees. Andrew Masterson reports.
Cosmos, Sept. 12
Predictions of dramatic decreases in coffee supply thanks to climate change may be overblown, and salvation may come from resilient bees.
That's the prediction arising from new modelling from a team of researchers from the US, Panama, Vietnam, Costa Rica, Peru and France, and published in the Proceedings of the National Academy of Sciences.
The team, led by David Roubik of the Smithsonian Tropical Research Institute took a fresh run at models used to predict habitat and biodiversity in coffee-growing areas of Latin America. Read more from Andrew Masterson for Cosmos.
---
At the Hirshhorn, 22 miniature installations by once-underground Russian artists
The Washington Post, September 12
In 2015, Hirshhorn chief curator Stephane Aquin visited the Long Island home of Russian artists Ilya and Emilia Kabakov. As the artists showed Aquin around their studio, the curator was floored by what he saw: dozens of perfect little models representing the huge, whimsical installations the couple have become famous for erecting all over the world.
"I was just stunned, and I came back and discussed it with [Hirshhorn director] Melissa [Chiu] and said, 'These are just fantastic things. We have to show them,' " Aquin recalls. Read more from Sadie Dingfelder for Washington Post Express.
---
Yoko Ono mural installed at Union Market as part of Hirshhorn celebration
The Washington Post, September 12
Four works has turned into five.
"Four Works for Washington and the World," the Hirshhorn Museum's summer celebration of Yoko Ono, expands to five with Friday's debut of a large-scale public art work at Union Market.
The conceptual work — "Relax. Your heart is stronger than what you think!" — is being installed this week on an exterior wall of the market at 6th Street NE. It appears in time for the final weekend of the "Four Works" exhibition at the Smithsonian's modern and contemporary art museum on the Mall. Read more from Peggy McGlone for The Washington Post.
---
A Family of Artists Creates a Portrait of Inuk Life Across Three Generations
The exhibition of work by Inuk grandmother, mother, and daughter contains prints and drawings that resonate with intergenerational themes of motherhood and community.
Hyperallergic, Sept. 13
Three generations of artists from Kinngait, the renowned center of Inuit printmaking best known as Cape Dorset, are on view in an exhibition that consists of a century-spanning matrilineal exchange of forms, stories, and values. Akunnittinni: A Kinngait Family Portrait is titled for the Inuktitut word akunnittinni, meaning "between us," and features work by Inuk grandmother, mother, and daughter Pitseolak Ashoona, Napachie Pootoogook, and Annie Pootoogook. Their prints and drawings resonate with intergenerational themes of motherhood and community, and the exhibition is itself a sampling of the history of the resilience of Inuit life in the face of the complexities of modernity and globalization as seen through the lens of a single, extraordinary family of artists. Read more from Christopher Green for Hyperallergic.
---
Strange eel: mystery of the Texas eyeless sea beast solved
Scary-looking fish found on a Texas beach after Hurricane Harvey is identified as a fangtooth snake-eel with the help of social media
The Guardian, Sept. 14
The mystery of an eyeless fanged sea monster washed ashore by Hurricane Harvey has been solved by social media.
Preeti Desai, a science communicator, found the sinister-looking fish on a beach in Texas City after the storm, and asked Twitter users to help identify it.
It was variously identified as "that thing" from the film Tremors, to Disney's Dr Finkelstein in eel form until Desai's photographs were passed to Dr Kenneth Tighe, a biologist at the Smithsonian National Museum of Natural History. Read more from the Guardian.
---
What is Hispanic Heritage Month?

Time, Sept. 15

Hispanic Heritage Month is an official celebration of American citizens whose ancestry can be traced back to Spain, Mexico, Central and South America and the Caribbean. Read more from Rachel Lewis for Time. 


Posted: 18 September 2017