ICYMI: Highlights from the week that was Oct. 1 – Oct. 7, 2017
No one can keep up with everything, so let us do it for you. We'll gather the top Smithsonian stories from across the country and around the world each week so you'll never be at a loss for conversation around the water cooler.

It was a tough week for everyone as we focused on healing both the human damage from natural disasters and devastation to the natural world caused by human action.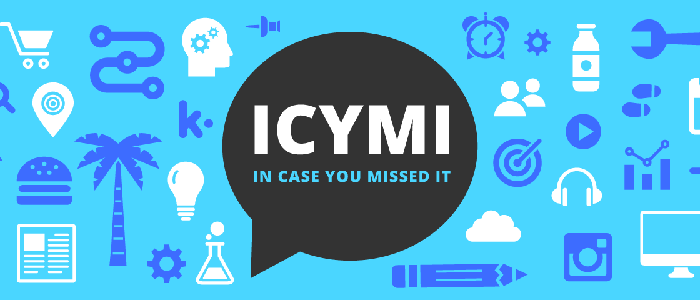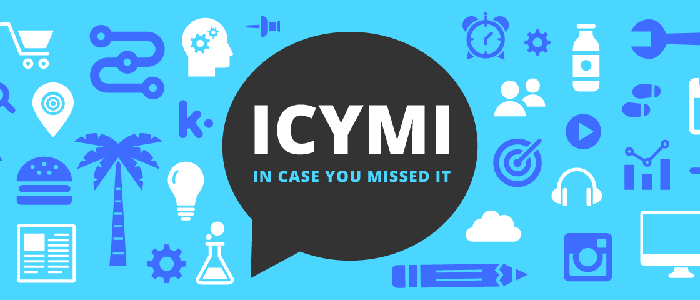 ---
The Washingtonian, October 2
A new administration representing a change in political party usually yields a crop of new powerful women. Not in 2017: The federal-government fields are largely fallow, with a lot of agency appointments still open. Most slots that have been filled have gone to men. On the other hand, women are thriving in business, academia, arts, and media. Our list of the most powerful women in Washington offers a refreshing group who have made their way to the top. Read more from Leslie Milk for Washingtonian.
---
The Smithsonian's memorial of African American history and culture turns 1 at a time when its lessons are particularly resonant.
The Atlantic, September 30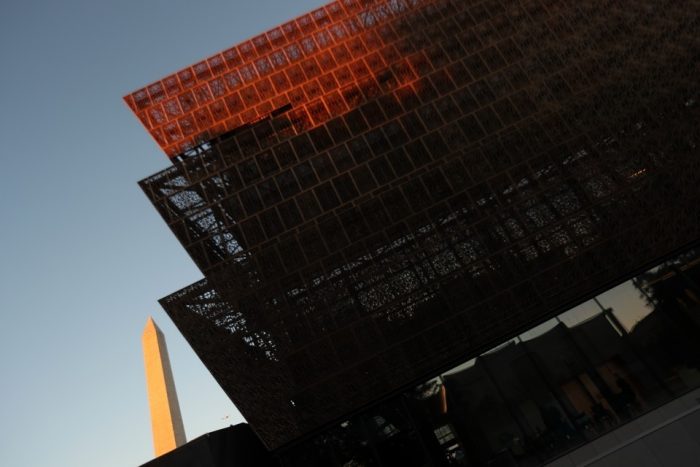 "It is an act of patriotism to understand where we've been."
So said President Barack Obama during his speech at the opening ceremony of the Smithsonian's National Museum of African American History and Culture (NMAAHC), which celebrated its one-year anniversary on September 24. "This," Obama had continued, "is the place to understand how protest and love of country don't merely coexist, but inform each other." His words feel eerily prescient given the national news of the past week—a week that coincidentally marked the 60th anniversary of the Little Rock Nine's first day at an all-white high school—and, more broadly, the past year. Read more from Adrienne Green for The Atlantic.
---
The New York Times, October 1
In April 2015, Aaron Bryant rushed to be there when demonstrations swept through Baltimore on the day of Freddie Gray's funeral. He filmed protesters angered by Mr. Gray's death throwing rocks, watched the helicopters overhead and listened to marchers singing hymns.
But Mr. Bryant was neither a police officer nor a participant in the protest. He was a curator for the National Museum of African American History and Culture, there to collect artifacts, testimony and footage as the events unfolded. During the days of protest, he mingled with the crowds, solicited donations of clothing and signs and scooped up posters, fliers and buttons. Read more from Graham Bowley for The New York Times.
---
The Washington Post, October 1
"WE ARE dismayed that we must withhold works of art" was the statement from the Guggenheim Museum in New York as it announced the removal from an upcoming show of three pieces that had aroused vehement protests from animal rights activists. We share that dismay. Shouldn't an institution that says it values freedom of expression as "paramount" have stood up for it rather than cave to organized threats?
The museum announced last Monday that it was pulling three major works from an exhibition of art by Chinese conceptual artists, including the show's signature piece. The show, "Art and China After 1989: Theater of the World," set to open Friday, had come under increasing attack because of three pieces involving living animals that advocates for animal rights said amounted to cruelty. Most controversial was video of "Dogs That Cannot Touch Each Other," in which four pairs of dogs try to fight one another but can't touch because they are on nonmotorized treadmills. An online petition drive had collected more than 700,000 signatures, and protesters marched outside the Manhattan museum over the weekend. Read more from The Washington Post's Editorial Board.
---
The Washington Post, October 3
The planet is becoming overpopulated — with humans, that is, not Javan rhinos or Sumatran tigers. And as never before, people are becoming urban dwellers.
By mid-century, two-thirds of the human race (by then almost 10 billion people) will live in cities and mega-cities.
John Kress, a veteran Smithsonian Institution scientist and curator of botany at the National Museum of Natural History, recalls that when he encountered the southeast Chinese community of Shenzhen decades ago, "it was a coastal village of 30,000 people and today has 15 million inhabitants. Fortunately, the Chinese are trying to make that a very green city." Read more from Adrian Higgins for The Washington Post.
---
Among the heirlooms that might be salvageable are photos, artwork, quilts, documents, and other keepsakes. The experts will discuss how to handle, dry, and clean these items. They will also discuss personal safety during the salvage process.
Houston Public Media, October 4
Survivors of Hurricane Harvey can learn how to salvage household treasures damaged by the storm. Smithsonian Institution preservation experts will be at State of Texas/FEMA Disaster Recovery Centers this week.
Among the heirlooms that might be salvageable are photos, artwork, quilts, important documents, and other keepsakes. The experts will discuss how to handle, dry, and clean these items. They will also discuss personal safety during the salvage process, and treatment options. Read more from Allison Lee for Houston Public Media.
---
Newsweek, October 3
To protect Earth from the potentially devastating effects of extreme space weather, scientists have proposed the construction of a giant magnetic shield around the planet to deflect disruptive particles away from it.
Solar storms are caused by eruptions on the sun's surface. Flares, sunspots and coronal mass ejections (CMEs) are often the cause of this activity, with these phenomenon all involving the sudden release of magnetic energy that is carried through space on solar winds. If the charged particles from these events hit Earth directly, they can disrupt satellite systems and power lines, leading to blackouts and communication system failures. Read more from Hannah Osborne for Newsweek.
---
The Baltimore Sun, October 5
For ten days across recent summers, researchers aboard the University of Delaware research vessel Hugh R. Sharp collected water samples from the mouth of the Susquehanna River to Solomons Island in a first-of-its-kind investigation. They wanted to know when and where the waters of the Chesapeake Bay were turning most acidic.
One finding: As oceans around the world absorb carbon dioxide and acidify, the changes are likely to come faster to the nation's largest estuary.
Scientists have long studied the slow and steady acidification of the open oceans — and its negative effects. Acidifying waters can kill coral, disrupt oyster reproduction, dissolve snail shells like nails in a can of bubbly Coke. Read more from Scott Dance for The Baltimore Sun.
---
Sixty years after the historic achievement, a world without satellites seems difficult to imagine.
The Atlantic, October 4
On October 4, 1957, a beach ball-shaped satellite launched into space from the Kazakh desert. The satellite joined Earth's journey around the sun, which is why its creators named it Sputnik, Russian for "traveling companion." Sputnik circled the planet about every hour-and-a-half, traveling at 18,000 miles per hour as it emitted a steady beep, beep, beep. On the ground, people watched Sputnik through binoculars or listened to its pings on ham radios. By January of the following year, Earth's traveling companion fell out of its orbit and burned up in the planet's atmosphere.
Sputnik's spectators could not have anticipated that this event—the launch of the first human-made satellite into space—would ignite a race to the stars between the United States and the Soviet Union. Nor could they have known that they were, all of them, standing at the precipice of a new era in human history of near-complete reliance on satellite technology. For them, Sputnik was a sudden flash of innovation, something at which to marvel briefly. For their children and grandchildren and generations after, satellites would become the quiet infrastructure that powered the technology that runs their world. Read more from Marina Koren for The Atlantic. 
---
For the first time all 19 surviving Nutshell Studies of Unexplained Death are going on public view, with an exhibition opening in October at the Smithsonian's Renwick Gallery.
Hyperallergic, October 5
When reached by phone, Ariel O'Connor, objects conservator at the Smithsonian American Art Museum, was in Baltimore's Office of the Chief Medical Examiner studying 18 intricate crime scenes. Each was made in the 1940s and '50s by Frances Glessner Lee for Harvard's Department of Legal Medicine to show a death in miniature, with details carefully crafted down to the working door locks and painted blood spatters. One has a body sprawled on the street outside an illuminated storefront stocked with magazines, comic books, wrapped lollipops, potato chips, bottles, and other wares, all handmade to scale. "I'm looking at the sidewalk and there are tiny cigarettes, three millimeters long, that she rolled by hand," O'Connor told Hyperallergic. "Her level of detail just astounds me daily." Read more from Allison Meier for Hyperallergic.
---
The island's cultural institutions have begun to reopen and are helping with relief efforts

The Art Newspaper, October 4

Three weeks after the category four Hurricane Maria struck Puerto Rico on 20 September, devastating the US Island, knocking out power and killing an as yet undetermined number of residents, local museums are back to work and helping with community relief efforts.

The Museo de Arte de Ponce—home to the British artist Frederic Leighton's masterpiece, Flaming June (1895)—on the hard-hit southern coast of Puerto Rico, reopened to the public on 28 September and is providing free admission through 9 October, the Columbus Day holiday. "We thought we could give people a little haven of normality," says the museum's curator Pablo Perez d'Ors, who reached the Art Newspaper by landline. (There is still no mobile service in the southern region.) Attendance has been strong, and museum's director Alejandra Peña Gutierrez says people have come up to museum staff on the street to tell them "you're doing a great thing for our community". Museum staff are so popular that some have even managed to get ahead on the gas lines, Gutierrez says. The museum is helping its staff by providing shower facilities and allowing them to store food in the museum's freezer and refrigerator, since they are still without power. Read more from Victoria Stapley-Brown for The Art Newspaper.


Posted: 10 October 2017
Categories:

African American History and Culture Musuem , American Art Museum , Astrophysical Observatory , Environmental Research Center , ICYMI , Natural History Museum , News & Announcements , Renwick Gallery , Science

Tags:

Anthropocene , astrophysics , collections , NASA , Popular culture , Research , Smithsonian Affiliates , Smithsonian Books