ICYMI: Highlights from the week that was Oct. 15 – Oct. 21, 2017
No one can keep up with everything, so let us do it for you. We'll gather the top Smithsonian stories from across the country and around the world each week so you'll never be at a loss for conversation around the water cooler.

This week we pondered how museums must serve both art and mammon: crowdfunding, controversial donors and selling collections to pay the way.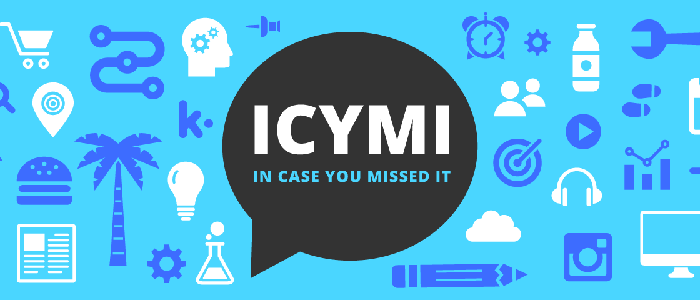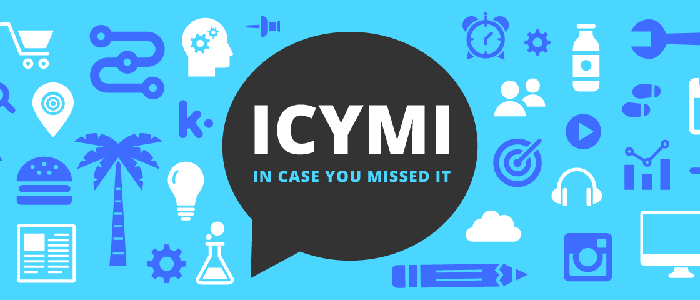 ---
Showing the protest symbol is part of a recent push among museums to document history in the making.
ArtNet, Oct. 15
The Smithsonian's National Museum of the American Indian will unveil a timely new addition to its long-running show, "Nation to Nation: Treaties Between the United States and American Indian Nations: An 11.5-foot-tall mile-marker post made by Hickory Edwards, one of the 12,000 activists who gathered at the Standing Rock Indian Reservation to protest the Dakota Access Pipeline last September, will go on view starting October 24.
Mile-marker posts were constructed and set up in the camps to represent how far protesters had traveled. Some came from as near as the small city of Fort Buffalo, 50 yards away, and others as far as the Arctic, home of the Sami people, nearly 4,000 miles away. Read more from Hannah Pikaart for ArtNet.
---
The New York Times, Oct. 16
Barack and Michelle Obama don't like to waste an opportunity, in word or action, to make larger points about contemporary life and culture. In that vein, their choices of artists for their official portraits in the collection of the Smithsonian National Portrait Gallery shine a spotlight on the state of American art. One is an established figurative painter, the other is relatively unknown and a possible rising art-world star. Both are African-American.
In their selection of Kehinde Wiley, for Mr. Obama's likeness, and Amy Sherald, for Mrs. Obama's, announced Friday, the Obamas continue to highlight the work of contemporary and modern African-American artists, as they so often did with the artworks they chose to live with in the White House, by Glenn Ligon, Alma Thomas and William H. Johnson, among others. Their choices then and now reflect the Obamas' instincts for balancing the expected and the surprising, and for being alert to painting's pertinence to the moment. Read more from Roberta Smith for The New York Times.
---
The Washington Post, Oct. 16
The Freer Gallery of Art was the Smithsonian's first museum devoted just to art, and it remains among the most modest and handsome buildings on the Mall. Opened in 1923, it was a perfect addition to the growing reorganization of the capital's monumental core, a light-colored stone building that recalled Renaissance architecture.The Detroit industrialist who created the museum, Charles Lang Freer, said his goal was to display work with "the power to broaden aesthetic culture and the grace to elevate the human mind."
After more than a year and a half of renovation work, the Freer reopened to the public over the weekend, along with a raft of new exhibitions at its partner institution, the subterranean Sackler Gallery to which it is connected by an underground tunnel. With the director of the Freer/Sackler, Julian Raby, set to retire early next year, this project serves as a summation of his tenure: Sensible, accessible and stylish in a low-key way. Read more from Philip Kennicott for The Washington Post.
---
It Turns Out That Oxycontin, the Highly Addictive Painkiller, Has Helped Bankroll More Than a Dozen Museums
A new report delves into the dark side of the philanthropic Sackler family
ArtNet, Oct. 18
Do museums have a responsibility to reckon with the source of a donor's wealth? The question has come up numerous times in recent history, from the conservative Koch brothers' support of the plaza at New York's Metropolitan Museum of Art to BP's controversial sponsorship of London's Tate.
Now, another prominent art patron has come under scrutiny: the Sackler family. The name graces museum wings, courtyards, galleries, and university museums. But in an eye-opening story just published in Esquire magazine, ace reporter Christopher Glazek delves into the lesser-known story behind the fortune: A sizable portion was built on sales of the narcotic painkiller OxyContin. Read more from Eileen Kinsella for ArtNet.
---
Hip-hop community, National Museum of African American History and Culture plan to trace "musical revolution" on nine-disc compilation
Rolling Stone, Oct. 17
The Smithsonian announced a Kickstarter page on Tuesday to raise funds for the nine-CD Smithsonian Anthology of Hip-Hop and Rap. The compilation is a joint project between Smithsonian Folkways Recordings, the National Museum of African American History and Culture and an executive committee containing prominent members of the hip-hop community like Chuck D, the Roots drummer Questlove and producer 9th Wonder.
"The Kickstarter campaign to produce a hip-hop and rap anthology is one of the most important projects on contemporary history that the Smithsonian will ever undertake, because it shows that the Smithsonian's work is as much about today and tomorrow as it is about yesterday," said Lonnie G. Bunch III, founding director of the National Museum of African American History and Culture, in a statement. Read more from Elias Leight for Rolling Stone.
---
PBS News Hour, Oct. 17
Outside Washington, D.C., in an airplane hangar filled with dozens of aircraft from eras long past, sits a rusty-looking, cone-shaped time capsule.
Nearly 50 years ago, that capsule — the 9,000-pound Command Module Columbia — carried astronauts Neil Armstrong, Neil Collins and Buzz Aldrin to the moon and back.
When the Apollo 11 crew blasted off from Cape Kennedy, Florida, in July 1969, the hopes of a nation rested on their shoulders. Eight days later, with human footprints marking another celestial body for the first time, it was the Columbia module that Armstrong, Collins and Aldrin trusted for the journey home.
The Apollo 11 crew and a Navy underwater demolition team swimmer float near the Columbia Command Module as they await pickup by a helicopter from the USS Hornet on July 24, 1969. Photo courtesy: NASA
The Apollo 11 crew and a Navy underwater demolition team swimmer float near the Columbia Command Module as they await pickup by a helicopter from the USS Hornet on July 24, 1969. Photo courtesy: NASA
Today, the spacecraft and 455 other Apollo 11-flown artifacts live in the Smithsonian Institution's 150 million-piece collection. Read more from Julia Griffin for PBS News Hour.
---
CNN, Oct. 20
First lady Melania Trump conveyed her love for her new life in Washington during a speech at a ceremony where she donated her inaugural ballgown to the Smithsonian's National Museum of American History.
"As most of you know, before he ran for president, my husband was never in politics. So you can imagine that after he won, we were very busy," Trump said in a speech full of personal anecdotes. "To be honest, what I would wear to the inaugural ball was the last thing on my mind."
"This piece is one of the many new beginnings of our family's history here in Washington. The President, Barron and I all love it here," she added. Read more from Kate Bennett for CNN's Cover/line.
---
Deborah Berke, MASS Design Group, and Metropolis's own Susan Szenasy took home awards.
Metropolis, Oct. 20
Last night at a ceremony at Andrew Carnegie's Georgian style mansion, the Cooper Hewitt, Smithsonian Design Museum awarded its 18th annual National Design Awards to eleven individuals and firms who are advancing the field of design.
Notably, Metropolis's own Susan Szenasy, the magazine's director of design innovation, received the Director's Award for creating what the museum called, "an unparalleled confluence of advocacy and ethics in positioning architecture and design as humanistic activities in contemporary culture." Read more from Metropolis.
---
Rockwell's Children Sue Berkshire Museum to Stop Sale of His Works

The New York Times, Oct. 21

For decades, the Berkshire Museum in Western Massachusetts has struggled financially as companies have left the region and competing art institutions have spring up nearby.

In July, museum officials announced a plan to reinvent it, placing a greater emphasis on science and history. To help pay for the changes and create an endowment, they said, the museum plans to auction off 40 works of art—including two paintings by Norman Rockwell that the artist had donated to the institution—for about $50 million. Read more from Matt Stevens for The New York Times.

More about the Berkshire Museum: The Lost Masterpieces of Norman Rockwell Country – The New Yorker – 10.4.17


Posted: 26 October 2017
Categories:

African American History and Culture Musuem , Air and Space Museum , American History Museum , American Indian Museum , Cooper-Hewitt Museum , Freer Gallery , ICYMI , News & Announcements , Portrait Gallery , Sackler Gallery

Tags:

Apollo 11 , collections , First Ladies' Collection , Hip Hop , Kickstarter , Recent Acquisitions