ICYMI: Highlights from the week that was Sept. 24–Sept. 30, 2017
No one can keep up with everything, so let us do it for you. We'll gather the top Smithsonian stories from across the country and around the world each week so you'll never be at a loss for conversation around the water cooler.

This week we learned about sexy frogs, mutant moths and some adventurous sea organisms setting sail for shores unknown. We also got a sneak preview of Star Wars CXXXIV: "Han Solo and the Hungry Hungry Hippo."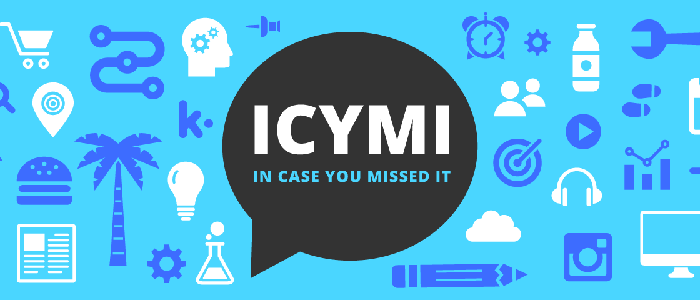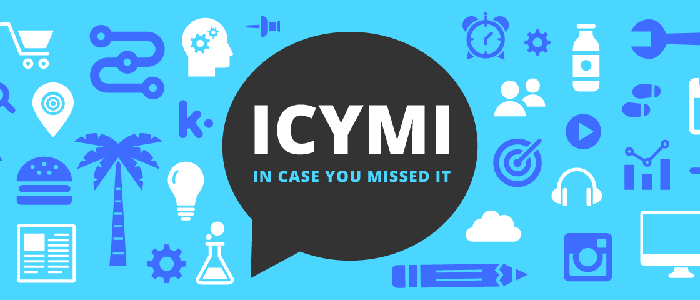 ---
Little Rock Nine: the day young students shattered racial segregation
Sixty years ago, nine teens braved violent protests to attend school after the supreme court outlawed segregation – but racial separation is not over in the US
The Guardian, Sept. 24
Minnijean Brown Trickey didn't intend to make a political statement when she set off with two friends for her first day in high school. She was, after all, only 15. "I mean, part of growing up in a segregated society is that it's a little sort of enclave and you know everybody," says Trickey, who is African American. "So, I was thinking: 'Wow! I can meet some other kids.'"
Central high school in Little Rock, Arkansas, seemed to have a lot going for it. "The black school was kind of far away and there was no bus," she says. "We went to get new shoes and we were really trying to decide what to wear. So we were very teenage-esque about it, just totally naive." Read more from David Smith for The Guardian.
---
Smithsonian gives Clarence Thomas a spot in year-old African American history museum
The Washington Times, Sept. 25
Just in time to celebrate its first anniversary, the Smithsonian's National Museum of African American History and Culture has included a display featuring Justice Clarence Thomas, one of the U.S. Supreme Court's conservative stalwarts.
Justice Thomas appears in an exhibit that was installed shortly before the one-year anniversary Sunday, a Smithsonian spokeswoman said Monday. The display honors both of the black justices who ascended to the pinnacle of the legal profession. The other is Thurgood Marshall.
Justice Thomas' apparent omission irked conservative observers, who suspected an ideological bias among Smithsonian officials and called for the influential jurist's inclusion in the museum. Read more from Bradford Richardson for The Washington Times.
---
Male frogs change colour before battling for mates
'Dynamic dichromatism' has been documented in 178 species of amphibian.
Nature, Sept. 26
Many male frogs change colour to signal that they are ready to mate, and to warn other males to back off.
Such colour-changing, called dynamic sexual dichromatism, had previously been documented in several dozen species, but few had been deeply studied. Now, Rayna Bell of the Smithsonian Institution's National Museum of Natural History in Washington DC and her team have identified at least 178 frog species in multiple families and subfamilies that can switch hues, often to become more yellow.
The authors found that these temporary colour changes occurred mostly in males, and that they persisted for periods ranging from an hour to several weeks. Dichromatism is most common in tropical tree frogs, some of which participate in a highly competitive and chaotic mating practice called explosive breeding, in which males physically fight for females. Read more from Nature. 
---
Mysterious Cosmic Radio Bursts May Flash Every Second
Space.com, Sept. 26
The bizarre, powerful flashes of light known as fast radio bursts (FRBs) may be far more common than astronomers had thought.
Throughout the universe, at least one FRB is blasting out intense radio emissions every second, a new study suggests.
"If we are right about such a high rate of FRBs happening at any given time, you can imagine the sky is filled with flashes like paparazzi taking photos of a celebrity," study lead author Anastasia Fialkov, of the Harvard-Smithsonian Center for Astrophysics (CfA), said in a statement.  Read more from Mike Wall for Space.com.
---
Moths, Alive and in Color, in All Their Diversity
The New York Times, Sept. 25
Moths belong to the night. We often only see them when light sends them spiraling down to surfaces, where they land and sit still, beaming out messages like antennaed aliens: Greetings from the World of Darkness.
For many, their presence evokes fear; for some, wonder. For Emmet Gowin, who made the diversity of the order Lepidoptera in parts of Latin America a subject of his photography, meeting these visitors was an opportunity to learn something new.
Over 160 million years of evolution, some 200,000 species of moths have developed an array of colors, shapes, sizes and behaviors. The largest moths have wingspans of up to a foot. They are important pollinators and destructive pests. Read more from Joanna Klein for The New York Times.
---
Design In The Digital Age: The Work Of Experimental Dutch Designer On View In New York
Forbes, Sept 23
Furniture generated by smart algorithms, a functional 3-D printed steel bridge and a printable chair that can be downloaded from the internet are a few examples of the "the ingenious oeuvre" of experimental Dutch designer and inventor Joris Laarman "who works at the intersection of design, art and engineering" that will be on display through January 14, 2018 at the Cooper Hewitt, Smithsonian Design Museum in New York.
"Joris Laarman Lab: Design in the Digital Age," set to open on September 27, will be the first major exhibition in this country to feature the artist and his team, who are known for their pioneering and elegant applications of digital technologies, the museum said. Read more from Tanya Mohn for Forbes. 
---
Will Hurricane Maria Leave Migrating Birds Without a Winter Home?
Newsweek, Sept 27
The situation in Puerto Rico is dire. People are without drinking water and power. Puerto Ricans living in the mainland U.S. are struggling to get in contact with their families, and the U.S. government has yet to suspend the Jones Act, a move that some claim would allow for foreign aid to flow more easily onto the island.
Yet this week life seems poised to continue as normal for the migratory birds heading toward the island for the winter.
As many stark images show, the forests of Puerto Rico have gone from green to brown in a matter of days. How that change may affect seasonal feathered inhabitants is unclear. But Peter Marra, director of the Smithsonian Migratory Birds Center, tells Newsweek that their food sources will likely be secure. Read more from Joseph Frankel for Newsweek.
---
How these 3 experiments went from goose egg to science gold
PBS Newshour, Sept 27
Science projects that were once admonished for being too quirky, too convoluted or a waste of money get a second chance to prove their worth.
Scientists and a gaggle of policymakers will assemble on Wednesday at the Library of Congress in Washington D.C., to honor six researchers for the sixth annual Golden Goose Award. The award recipients dedicated years to federally funded projects that seemed downright odd at first, but made economically and socially valuable breakthroughs.
"We're rewarding the giants of science," Representative Jim Cooper (D-Tenn), who conceived the idea of the Golden Goose Award, told NewsHour. "These folks have achieved miracles in the lab, and sometimes those results were serendipitous." Read more from Rashni Shivni for PBS Newshour.
---
Coastal creatures are crossing oceans floating on makeshift rafts of plastic debris, warn scientists
The Telegraph, Sept. 28
Plastic debris in the oceans is accidentally transporting creatures across the globe, scientists have warned.
For the first time in recorded history, researchers have discovered that entire communities of coastal species have crossed thousands of miles of water floating on makeshift rafts.
Between 2012 and 2017 nearly 300 species of marine animals arrived alive in North America from Japan, having travelled on crates and other objects released into the Pacific following the Japanese earthquake and tsunami of 2011.
Although the natural disaster was an extreme case, scientists say it is likely that many non-native species are travelling across thousands of miles of water on 'ocean rafts' of marine plastic, carried by storm surges. Read more from Sarah Knapton for The Telegraph.
---
Protests in sports aren't new at all (Op/Ed)
Lonnie Bunch is the director of the National Museum of African American History and Culture. David Skorton is the secretary of the Smithsonian Institution.
The Washington Post, Sept 28
An athlete silently protests during the national anthem. People respond with taunts of "traitor," "you're a disgrace" and "leave our country!" Are these angry tweets aimed at National Football League players kneeling during the national anthem? Or heated rhetoric about National Basketball Association players not visiting the White House? No, it is invective that was hurled at Toni Smith, the then-21-year-old senior guard on the Manhattanville College women's basketball team, who expressed her opposition to the Iraq War in 2003 by turning her back on the flag.
The history of protest in sports, much like that across society, holds many lessons for us that we can apply to the rancor that currently engulfs the nation. Sport has always been a canvas used to challenge convention, prove the worthiness of a marginalized group and prod the nation to live up to its stated ideals. Read the complete Op/Ed from Lonnie Bunch and David Skorton for The Washington Post.
---
Harrison Ford on conservation: 'Nature is my god'
The Washington Post, Sept. 29
Most of the guests oohed and aahed over the live animals — a Chinese alligator, a red macaw, South African penguins and more adorableness — at Thursday's gala for the Smithsonian National Zoo.
But not Harrison Ford. The actor and passionate conservationist doesn't do cute.
"My favorite animal is the human being, because it has the capacity to change the world in a way that other animals do not," he said in an interview before the dinner. "And it has the capacity to protect all animals, not just the cute ones."
The party was held at the Smithsonian's National Portrait Gallery — the first fundraiser ever held off zoo grounds — and featured a dozen animal "ambassadors" (the ones relaxed enough to allow people to fawn and take selfies) and one very big movie star. Read more from Roxanne Roberts for The Washington Post. 
---
The Museum Grappling With the Future of Black America
The Smithsonian's memorial of African American history and culture turns 1 at a time when its lessons are particularly resonant.
The Atlantic, Sept. 30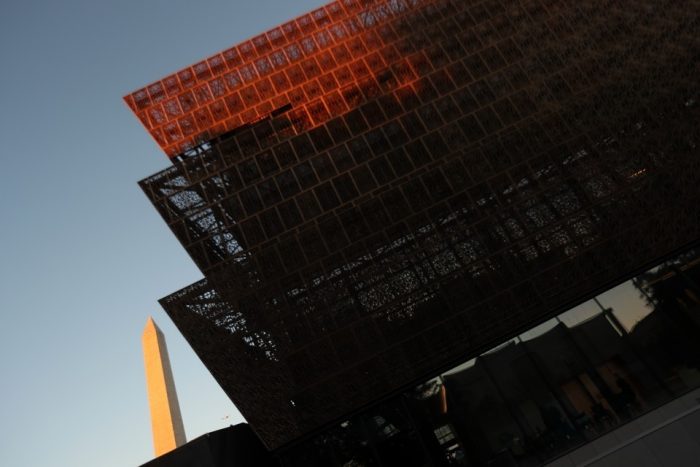 "It is an act of patriotism to understand where we've been."

So said President Barack Obama during his speech at the opening ceremony of the Smithsonian's National Museum of African American History and Culture (NMAAHC), which celebrated its one-year anniversary on September 24. "This," Obama had continued, "is the place to understand how protest and love of country don't merely coexist, but inform each other." His words feel eerily prescient given the national news of the past week—a week that coincidentally marked the 60th anniversary of the Little Rock Nine's first day at an all-white high school—and, more broadly, the past year.

Since the election of Donald Trump, conversations about the history of race and the utility of protest have remained at the forefront of political debate. At a rally earlier this month, Trump criticized NFL players who kneeled during the national anthem, calling them "sons of bitches," and suggesting the league fire them for being unpatriotic. "The issue of kneeling has nothing to do with race," Trump tweeted Monday, despite the fact that the former 49ers quarterback Colin Kaepernick began kneeling last year to protest police brutality against unarmed black and brown Americans. It would seem that dissent and love of country are incompatible to Trump, contrary to Obama's words. At the same time, Trump's definition of patriotism isn't informed by the understanding that to be black in America is to have hope for the future despite generations of disenfranchisement and racist terror. Read more from Adrienne Green for The Atlantic.


Posted: 2 October 2017