ICYMI: Highlights from the week that was Nov. 19 – Nov. 25, 2017
No one can keep up with everything, so let us do it for you. We'll gather the top Smithsonian stories from across the country and around the world each week so you'll never be at a loss for conversation around the water cooler.

Misappropriation was a theme this week as we pondered news of copyright disputes, cultural ownership and bank robbery.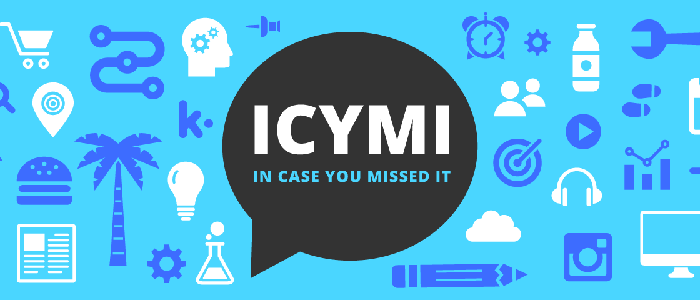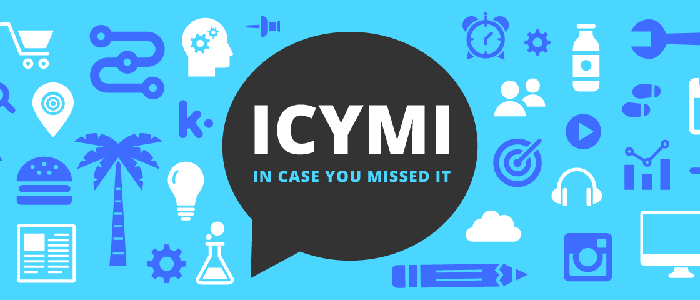 ---
The New York Times Review of Books, November 20
One of the first things you see at "One Life," the Sylvia Plath exhibition at the National Portrait Gallery in Washington, D.C., is a long chestnut-brown ponytail tied with a blue bow. Plath's mother cut it off when the poet was almost thirteen, and preserved it along with her letters and photographs. In the context of Plath's deeply-documented life, this act seems like a ritual of female puberty, a cropping of the poet's creative powers, and a shearing of their sexual potential. Plath believed that her mother, Aurelia, always disapproved of her poetic career and her marriage to Ted Hughes, and wanted her to choose a more stable profession, as well as a steady and sober husband. Aurelia Plath, widowed and hardworking, understandably channeled all her emotional needs through her children, and especially her precocious daughter, but Sylvia came to feel smothered by her expectations. Perhaps other moms in the Fifties kept a daughter's ponytail or braid, but they haven't turned up in museums. Read more from Elaine Showalter for The New York Times Review of Books.
---
The Washington Post, November 20
At perhaps the most meta event of the D.C. gala season, VIPs from all walks of life spent Sunday evening admiring themselves (literally) at the National Portrait Gallery's American Portrait Gala.
The biennial event honored five distinguished figures — who happen to have their own portraits hanging in the museum — with the Portrait of a Nation Prize: former secretary of state Madeleine K. Albright, AIDS researcher David D. Ho, choreographer Bill T. Jones, film director Spike Lee and multi-award-winning actress Rita Moreno. Read more from Sarah Polus for The Washington Post's Reliable Source.
---
The drumbeat of devastating news can take its toll on the mental health of people who have devoted their lives to coral.
The Atlantic, November 21
When she was in high school, Madhavi Colton was known as Miss Enthusiasm. "I've always been a die-hard optimist," she says. "I tend to be perky. In my family, I was always the one who thought that everything was going to be fine, that we can do this."
Recent years have tested her optimism. Colton is now a director at Coral Reef Alliance, a nonprofit dedicated to protecting coral reefs. And corals need all the help they can get. A third of reef-building corals are in danger of extinction, and their growth rates have plummeted by 40 percent since the 1970s. They have been pummeled by hurricanes, disease, and pollution. Acidifying water makes it harder for them to create their rocky reefs. Rampant overfishing kills off the grazing fish that keep competitors like seaweed and algae in line. Rising temperatures force them to expel the symbiotic algae in their tissues, which normally provide them with both food and vivid colors. Without these partners, the corals starve and whiten. Once-lush ecosystems full of kaleidoscopic fish become spectral wastelands, where scuzzy green algae grows over the bleached white skeletons of dead and dying corals. Read more from Ed Yong for The Atlantic. 
---
Reuters, November 21
Bulgarian-born artist Christo Vladimirov Javacheff known as Christo attends a news conference during the presentation of the installation 'The Floating Piers', on the Lake Iseo, northern Italy June 16, 2016. REUTERS/Stefano Rellandini
he Smithsonian Institution and the artist Christo were sued on Tuesday by a New York photographer who accused them of stealing credit for his photos of "Running Fence," a 1976 installation that remains one of Christo's best-known works.
Gianfranco Gorgoni said he never gave permission to use his copyrighted photos of the 24-mile (39 km) nylon-and-steel installation for a 2010 book, "Remembering the Running Fence," and film accompanying a Smithsonian exhibition.
Gorgoni said his photos had been used in a 1978 book "Christo: Running Fence," which called him the copyright owner.
But according to the complaint filed in the U.S. District Court in Manhattan, Christo sold the photos to the Smithsonian in 2007, and he and his wife Jeanne-Claude falsely told the institution that they held the copyrights. Read more from Jonathan Stemple for Reuters.
---
The Washington Post, November 22
Earlier this fall, Karlos Baca, an indigenous food activist known for cooking beautiful foraged meals using traditional Native American ingredients and cooking methods, was approached by a regional food magazine: Would he like to provide a recipe for their Thanksgiving issue?
"Instead of getting a recipe from me, they got three pages of activism," he says. Baca, along with some other Native Americans who see the holiday as whitewashing the harm colonists did to indigenous people, refers to it as "Takesgiving" or "Hatesgiving." Typically, he won't participate in the dinner: "I have a tradition of fasting," he says.
But this year, Baca, who is Diné/Tewa/Nuche and lives in southwest Colorado, will be serving a seven-course meal in New York. The event was planned by the I-Collective, a group of native herbalists, seed-keepers and chefs, though he rejects that last label. ("A chef is a French European concept that I'm not even interested in anymore," he says.) It follows on the heels of a six-course October dinner at the James Beard House by Oglala Lakota chef Sean Sherman, who is known as the Sioux Chef, a homonym to another French culinary concept. Read more from Maura Judkis for The Washington Post.
---
Fox News, November 22
On February 14, 1974, an American heiress was kidnapped from her Berkeley, Calif. apartment, only to later renounce her family after claiming to have joined a domestic terrorist group as a gun-toting guerilla.
It's not the synopsis of a Hollywood blockbuster, but rather the strange, real-life tale of Patricia "Patty" Hearst, the granddaughter of publishing magnate William Randolph Hearst.
While the 19-year-old would be arrested a year later for taking part in a robbery of a California bank on behalf of the Symbionese Liberation Army [SLA], the story continues to perplex those who've wondered over the years whether Hearst was a victim of Stockholm Syndrome or merely a criminal.
A documentary hopes to shed light on a dark time in American history.
The Smithsonian Channel is revisiting the story of Hearst as part of their series "The Lost Tapes." The episode utilizes Hearst's own voice recordings, first-hand audio tapes of the kidnappers and rediscovered news footage to shed more light on what happened during those 19 months. Read more from Stephanie Nolasco for Fox News.
---
The Washington Post, November 22

Thanksgiving recalls for many people a meal between European colonists and indigenous Americans that we have invested with all the symbolism we can muster. But the new arrivals who sat down to share venison with some of America's original inhabitants relied on a raft of misconceptions that began as early as the 1500s, when Europeans produced fanciful depictions of the "New World." In the centuries that followed, captivity narratives, novels, short stories, textbooks, newspapers, art, photography, movies and television perpetuated old stereotypes or created new ones — particularly ones that cast indigenous peoples as obstacles to, rather than actors in, the creation of the modern world. I hear those concepts repeated in questions from visitors to the Smithsonian's National Museum of the American Indian every day. Here are five of the most intransigent. Read more from NMAI's Kevin Gover for the Washington Post.


Posted: 27 November 2017