ICYMI: Highlights from thew week that was Oct. 29 – Nov. 4, 2017
No one can keep up with everything, so let us do it for you. We'll gather the top Smithsonian stories from across the country and around the world each week so you'll never be at a loss for conversation around the water cooler.

The diversity of American talent was in the news this week, with a focus on hip hop music, African American painters, the Ingenuity Awards and a close-up look at the Smithsonian Latino Center.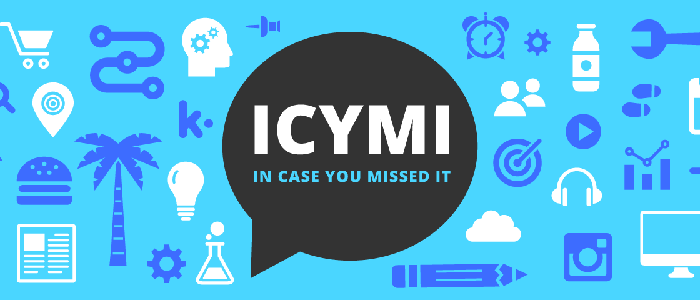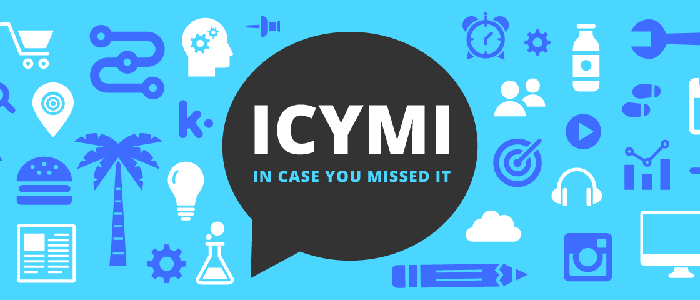 ---
The Washington Post, Oct. 29
Antibodies — the proteins your immune system uses to fight disease — were once a scientific mystery. Today, technology based on antibodies harnesses the body's immune system to diagnose disease, halt epidemics and increase immunity.
Now, an online exhibition at the Smithsonian National Museum of American History celebrates the history of that technology. It's more fascinating than you might think. "The Antibody Initiative" is a website that tells the story of antibodies through more than 1,000 objects in the museum's collection. Read more from Erin Blakemore for The Washington Post.
---
W magazine, Oct. 30
hen the Smithsonian's National Portrait Gallery in Washington, D.C., recently broke the news that Barack and Michelle Obama have chosen the portraitists Kehinde Wiley and Amy Sherald to paint them, respectively, into the halls of American history, it confirmed what we already knew: We have entered a new golden age of black painting.
Specifically, we're witnessing the awakening of black figurative painting and portraiture, and as a figure Michelle Obama "is an archetype," Sherald, 44, told me last week on the phone from Baltimore, where she's based. "I want all types of people to look at my work and see themselves, just like I watch a Reese Witherspoon movie as a black woman and can empathize with her because we have had to internalize whiteness in that way to survive." Read more from Antwaun Sargent for W.
---
Time, Oct. 31
From a groundbreaking director and screenwriter to a 12-year-old who is changing what children read, this year's recipients of Smithsonian Magazine's annual American Ingenuity Awards boast a wide-ranging set of accomplishments.
Smithsonian Magazine last week announced its winners for the annual awards, which honor innovators in a variety of fields, including technology, history, performing arts, physical sciences and more. Read more from Jennifer Calfas for Time.
---
Loyd Leatherman was 18 years old when he first stepped aboard the U.S.S. Oglethorpe, the massive Navy cargo ship that would be his home for the next two years. It was 1944, the world was at war and Leatherman had just finished his training in San Francisco. He was preparing for life thousands of miles away in the Pacific when his captain approached him.
"He said, 'You're going to be the first man over the side when we hit port and you're going to be the last man to board when we leave. And that's just the way it's going to be,'" Leatherman, now 90, told ABC News. Read more from Janet Weinstein for ABC News.
---
Founding director of Museum of African American History and Culture shares insight, experience
Penn State News, Oct. 31
America's identity has been shaped by many forces and African-American culture and experience is a powerful contributor to our national image, according to Lonnie G. Bunch III, founding director of the Smithsonian's National Museum of African American History and Culture.
"In every development of our country's history, every step that has made America better is tied to African-American lives, patriotism and sacrifice," Bunch said.
On Wednesday, Nov. 1, Bunch will present a public lecture on the University Park campus, "The Challenge of Building a National Museum," at 7 p.m. in Freeman Auditorium of the HUB-Robeson Center. His talk will delve into the years of planning and thought that went into the September 2016 opening of the museum on the National Mall. Some 400,000 square feet is used to house and display some of the more than 36,000 artifacts that have been collected from all over the world. Read more from Penn State News.
---
The Washington Post, Oct. 31
Since her appointment as director of the Hirshhorn in 2014, Melissa Chiu has presided over an astounding renaissance at the Smithsonian contemporary art museum. Thanks to popular and critically acclaimed exhibits like "Yayoi Kusama: Infinity Mirrors," the Hirshhorn has seen a 200 percent increase in visitors since 2014, and the once anemic institution now expects to be among the most visited contemporary art museums in America this year — behind only the Whitney and the Museum of Modern Art. Today, the Hirshhorn celebrated the arrival of its millionth visitor of 2017, marking the first time in 30 years the museum has drawn 1 million guests in a calendar year. To keep the museum the attraction it is, Chiu, who lives in upper Northwest with her 7-year-old daughter, travels the world to network with donors and artists. If she ever does get a day off to hang out in D.C., she's got about a million ideas. Read more from Sadie Dingfelder for Washington Post Express.
---
This week, the state's attorney general called for a temporary restraining order to block Sotheby's from selling works from the museum's collection.
Hyperallergic, Nov. 2
After throwing the Berkshires into chaos in July, Pittsfield's storied Berkshire Museum has found itself brought up in front of Berkshire County's Superior Court. The museum had bet everything on a desperate and deeply unethical plan to sell off the most valuable and historic artworks in its collection, rip out the architectural heart of the building, and build up a fortress endowment so large that it would never need public support again. Now, that plan could be headed for a legal slap-down; the museum's disaster-prone director Van Shields is on medical leave through at least the end of the year; and, as far as anybody can tell, there is no Plan B. Read more from Felix Salmon for Hyperallergic.
---
How We Find Our Way to the Dead (Op/Ed)
The New York Times, Oct. 28
I don't believe in ghosts, but I see them all the time. Social media gets spookier every day. Among Facebook's more than 40 million deceased users, an acquaintance who passed away two years ago has a profile page that remains quite active. Dozens of people who knew her post
memories and emoji hearts, speaking to the dead woman as if she were only as near or as far as we all are these days — out there somewhere, behind another screen.
According to the Pew Research Center, nearly a fifth of Americans believe they have "seen or been in the presence of" a wandering soul; nearly a third report that "they have felt in touch with someone who has already died." Polls from the past suggest such numbers hold steady
across the generations. To be captivated by the uncanny has been a national pastime at least since Washington Irving celebrated the "fearful pleasure" of listening to tales of "haunted fields, and haunted brooks, and haunted bridges, and haunted houses."
But now it seems we are experiencing something new. Today even skeptics live in the presence of the departed, the disembodied and the illusory — internet shadows that are no less influential for not being real. Read Peter Manseau's op/ed for the New York Times: Op-Ed – How We Find Our Way to the Dead – The New York Times – 10.28.17
---
NPR, Nov. 2
Decorative sugar skulls line the front of the colorful, four-tiered altar. Cempasúchiles in bloom are scattered between painted skeletons, unlit candles and plates of food resting on pink papel picado, an intricately designed tissue paper.
Three banners hang above the display. In the center, La Catrina, the female skeletal figure that has become an icon for the occasion, is painted with a declaration: Día De Muertos. Day of the Dead.
Adolfo Arguello came to the Mexican Cultural Institute in Washington, D.C., to admire this lavish Day of the Dead altar and note the ofrendas he was missing for his altar at home. It's the first one he and his wife, who moved to D.C. about a year ago, will have in their home – and the first Day of the Dead holiday for their 7-month-old daughter, Maia.
"I want her to understand what it means to my culture," he says, looking at the grand display.  Read more from Isabel Dobrin for NPR.
---
The Washington Post, Nov. 3
Years ago, before Hammertime and "Ice Ice Baby," there was an MC named Sha-Rock. As part of the Funky 4 + 1, she rapped at park jams, club gigs and, on a February night in 1981, took part in the first hip-hop performance ever on "Saturday Night Live." These days, Sharon Green works in the correctional industry in Texas, and she's thrilled that the sonic schoolhouse known as Smithsonian Folkways is stepping up to provide a much-needed history course in Hip-Hop 101.
The Funky 4 + 1's influential, heavily sampled 1980 single, "That's the Joint," is one of 120 songs on a sprawling, nine-CD set called "Smithsonian Anthology of Hip-Hop and Rap," which will come out next year.
"It gives people a blueprint," Sha-Rock says. "Just in case they don't know, people will say, 'Who is Sha-Rock? Who is this Funky Four + 1?' This will let them learn and inspire." Read more from Geoff Edgers for The Washington Post. 
---
The long and little-known story of how neighbors and developers used a plan for a park to push a thriving African-American community out of Fort Reno.
Washington City Paper, Nov. 2
Three African-American activists hurried to the Capitol on the morning of March 28th, 1926. They had heard Congress was considering a bill that would wipe out a community of 370 families in the growing suburbs west of Rock Creek Park. In the small neighborhood known as Reno, black and white residents mixed like a checkerboard.
James Lincoln Neill, a Howard-educated attorney and businessman, led the group that morning. At the door to the committee room, he stopped the chairman of the House District Committee, Ernest Gibson, and made his protest: The black residents were never offered a hearing. The chairman took heed and promised the men they would have a chance to plead their case. This gave the activists time to organize.
They were fighting for 52 acres where African-Americans had made a decent life. Reno was a community with modest houses and churches, clubs, and a thriving social calendar. But white suburbs had recently grown up around Reno, and many of the people moving to them sought racial exclusivity. Real estate developers were relentless and zealous in their efforts to provide it. Read more from Darrow Montgomery for Washington City Paper.
---
A Bird, A Beak And A 3-D Printer
NPR, Nov. 2
A bird at the National Zoo in Washington, D.C., had a beak that was so worn down that he could not catch bugs to eat. The skeleton of an ancestor and a 3-D printer came to the rescue. Listen to the full story from Neda Ulaby for NPR's "All Things Considered:
---
On Tap Magazine, Nov. 2

To prime myself for an afternoon at the Smithsonian Latino Center, I spent the morning on Independence Avenue between the Hirshhorn and the Smithsonian Air and Space Museum enjoying the contrast between the chic couples that tended to favor the former and the ragtag herds of school kids that inundated the latter.

I arrived at the SLC, located a few blocks from the National Mall on one of the upper floors of the Capital Gallery building, to interview SLC Director Eduardo Diaz and Director of Public Programs and Exhibits Ranald Woodaman about how the center planned to celebrate its 20th anniversary. Diaz, in the ninth year of his tenure, said the anniversary would be a time to be "sober about the work that needs to be done." He speaks with a slight accent, though he was born in the U.S., and insisted that now is not the time to "rest on our laurels." Read more from Michael Loria for On Tap.


Posted: 3 November 2017