ICYMI: Highlights from the week that was Dec. 10 – Dec. 16, 2017
No one can keep up with everything, so let us do it for you. We'll gather the top Smithsonian stories from across the country and around the world each week so you'll never be at a loss for conversation around the water cooler.

We spent a lot of time this week exploring whether digitization is the future of museums or just another concession to our robot overlords.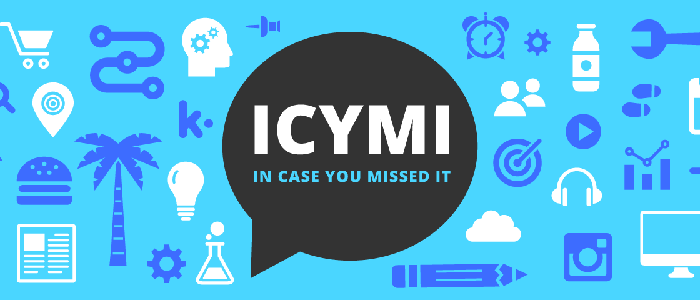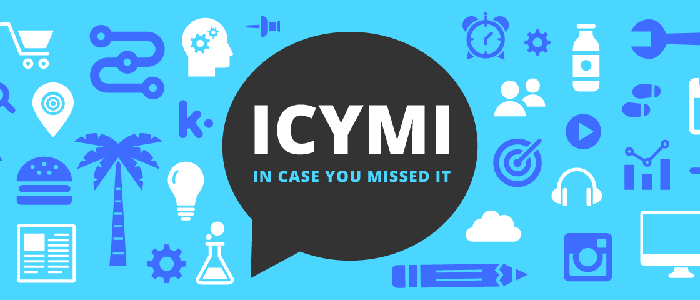 ---
The documentary film Bill Traylor: Chasing Ghosts is crowdfunding on Kickstarter to premiere alongside next year's Smithsonian retrospective on the self-taught artist.
Hyperallergic, December 11
Next September the Smithsonian American Art Museum (SAAM) in Washington, DC will open Between Worlds: The Art of Bill Traylor, a comprehensive retrospective on the self-taught Alabama artist. Bill Traylor was born into slavery in 1854 and later worked as a sharecropper, finally creating art late in his life when he became too old for farm work. Yet he was prolific, drawing and painting over 1,000 silhouettes of city scenes, rural life, soaring birds, and fighting dogs, created on scraps of cardboard and paper found around Montgomery. Only decades after his death in 1949 did his art get mainstream attention, and today he's among the most recognizable names in American folk art.
In conjunction with the opening of the exhibition, filmmaker Jeffrey Wolf is planning to premiere a new feature-length documentary — Bill Traylor: Chasing Ghosts — on Traylor's life and work. A Kickstarter campaign is underway to support its production. Read more from Allison Meier for Hyperallergic.
---
The Smithsonian Institute and Hermitage as well as the Louvre are among the 19 institutions to sign a declaration of cooperation.
ArtNet News, December 13
Henry Cole, the founding director of London's Victoria & Albert Museum, issued a convention promoting the reproduction of works of art "for the benefit of museums of all countries," in 1867. Among the 15 signatories were the Tsesarevich of Russia, crown princes of Denmark and Prussia, prince royals of Italy and Saxony, and assorted dukes, archdukes, and counts. Embracing the technology of his day, Cole advocated the use of plaster casts, electrotypes, and photograms to record and copy artifacts in their collections, and share knowledge across national borders. The decorative art museum's two courts filled with Victorian-era casts, including Trajan's Column in Rome, are still among its most impressive spaces.
There were fewer crowned heads around the table at the V&A last week for the launch, on December 8, of a new, updated version of Cole's declaration. Dubbed ReACH—for the Reproduction of Art and Cultural Heritage—the founding signatories to the declaration represented 19 leading cultural institutions from around the world, among them the Louvre in Paris, the Smithsonian Institution, Amsterdam's Rijksmuseum and the State Hermitage Museum in St Petersburg. In the spirit of international co-operation, the wording of the declaration was developed through a series of roundtable discussions held over the past year in Paris, Washington DC, St Petersburg, London, Abu Dhabi, and Beijing. Read more from Hettie Judah for ArtNet News. 
---
Curation jobs are an ideal opportunity to showcase skills in collation and animation.
Nature, December 12
Matt Rayner was planning for an academic career in ornithology and conservation biology when a colleague pointed out an advertisement for a curator of land vertebrates at the Auckland War Memorial Museum in New Zealand.
The ad described the role as maintaining a research programme, managing and developing the museum's collection, and working with the gallery and exhibition staff to interpret scientific content for museum visitors.
Rayner, then a postdoc at the University of Auckland, enjoyed both science and public engagement — in which he already had some experience through working with the media and Maori communities. Intrigued by the idea of combining those two interests within his career, he applied and was given the job. Three and a half years on, Rayner loves his role working with the museum's collections and with its visitors.
His days mix studies of the ecology and taxonomy of local birds — this year, he published a paper on the migration of petrels to Antarctica1 — collaborating with designers and other museum staff on exhibitions, and interacting with children and families. "People are always super-appreciative" of the time he spends with them, he says.
Museum jobs offer the chance to pull fresh insights from collections. They also provide an opportunity to work with a diverse group of people — including not just researchers in other specialities, but exhibition designers and communications specialists. Read more from Amber Dance for Nature.
---
The documents show how the museum's leadership convinced the board to sell off 40 works—and made them think they had no choice in the matter.
ArtNet News, December 13
How does a museum end up deciding to sell off substantially all of its most valuable artworks? That's a question rarely answered. Now, however, thanks to a lawsuit from the indefatigable Berkshire Eagle, the Berkshire Museum has been forced to reveal just that. The results—in the form of some 60 pages of formerly sealed internal documents—are eye-opening.
The story told by the newly released papers, which were made public on Monday, starts in April 2016. That's when the board of the Berkshire Museum was presented with a detailed report from TDC, a group of museum consultants in Boston. In their "summary of capitalization needs," TDC concluded that the museum needed about $2 million to pay down debt and about $6 million to improve the facilities. They also penciled in about $23 million in permanent endowments, a sum much greater than the museum's existing $7.3 million endowment. Altogether, they concluded, the museum needed "an additional $25.61 million in new funds" to "stabilize its operations on multiple dimensions." Read more from Felix Salmon for ArtNet News.
---
US and Canadian institutions are rethinking their approach to contemporary indigenous art
The Art Newspaper, December 14
Controversy over the disputed Cherokee identity of the artist Jimmie Durham—who is not enrolled in any tribe—has erupted this year as his major retrospective, organised by the Hammer Museum in Los Angeles, travels across the US. But the debate has also amplified calls for US institutions to address the scarcity of Native American art in mainstream contemporary collections and exhibition programmes.
"There is not enough contemporary Native American representation in major American museums to contextualise or challenge what his work has to offer," says the artist Jeffrey Gibson, who is half-Cherokee and a member of the Mississippi Band of Choctaw Indians. "Instead it appeared to the Native community that [Durham] is the only one listened to and exhibited at this level." Read more from Victoria Stapley-Brown for The Art Newspaper.
---
NPR, December 16
Skies over North America were once filled with passenger pigeons. In the 19th century, birdwatchers described clouds of pigeons so big they blocked the sun. About a hundred years ago, the species went extinct. NPR's Nell Greenfieldboyce reports that scientists have been trying to learn more about how they got killed off by looking at the birds' DNA.
NELL GREENFIELDBOYCE: Passenger pigeons are still around. They're just dead, like Martha. She's perched on a branch in a glass box at the Smithsonian's National Museum of Natural History. Compared to a modern city pigeon, Martha looks thin and delicate.
HELEN JAMES: She's somber-looking. She's not very brightly colored. She has a long, tapering tail – more like a mourning dove. Read more and listen Nell Greenfieldboyce's interview with Helen James for NPR.
---
Poop mapping, dog pregnancy kits, bribing pandas for ultrasounds—zoos often have to get creative to figure out when their animals will give birth.
The Atlantic, December 15
Sex at the zoo is a highly managed affair.
When zookeepers do not want a species to reproduce, birth control is in order. "Chimps take human birth-control pills, giraffes are served hormones in their feed, and grizzly bears have slow-releasing hormones implanted in their forelegs," writes The New York Times. When zookeepers do want a species to reproduce—especially an endangered or threatened one—the couplings must be carefully arranged. An animal might travel 1,500 miles to meet a partner.
But after all this meticulous planning, zookeepers can hit a wall of uncertainty: It's sometimes quite hard to know whether a female is pregnant. In the case of pandas, their keepers might not be entirely certain until the baby pops out. Read more from Sarah Zhang for The Atlantic

---
Designing for Access (Opinion)
The New York Times, December 14
Many recent technological advancements seem more ominous than optimistic: Alexa eavesdropping on water cooler conversations at work, automation taking our jobs, autonomous vehicles crashing into taco trucks. Or they're more frivolous than helpful (for example, automated dental floss dispensers). But "Access+Ability," an exhibition opening Friday at the Cooper Hewitt design museum in Manhattan, fills one with real optimism: It highlights the beneficial ways design and technology are transforming the lives of people with different physical, cognitive and sensory abilities. Read more from Allison Arieff for the New York Times: Designing for Access – The New York Times 12-14-17
---
How digital media are transforming art collections
While high-tech strategies attract big sponsors, engage visitors and enrich artists' work, is there a need for caution?

The Financial Times, December 15

In today's high-tech museums, virtual tours and experiences, interactive touchscreens,downloadable apps and more are flourishing. Take the British Museum's new virtual reality tour of its popular Egyptian galleries or Tate Modern's virtual reality recreation of Modigliani's last ateliercome-living space in Paris. Then there's New York's Cooper Hewitt design museum, in which visitors can use a smart pen to curate a selection of their favourite objects for their mobile or laptop. Amsterdam's Van Gogh Museum is geotagging through film its exhibition on Dutch artists in Paris 1789-1914, to show where the artists lived, worked and socialised as the city evolved. Read more from Melanie Abrams for The Financial Times: How Digital Media Are Transforming Art Collections – Financial Times 12-15-17


Posted: 19 December 2017