ICYMI: Highlights from the week that was Dec. 17 – Dec. 23, 2017
No one can keep up with everything, so let us do it for you. We'll gather the top Smithsonian stories from across the country and around the world each week so you'll never be at a loss for conversation around the water cooler.

We searched for alien life and explored our love of cats (speaking of aliens) but we were most excited this week that Sidedoor made the list of 50 best podcasts.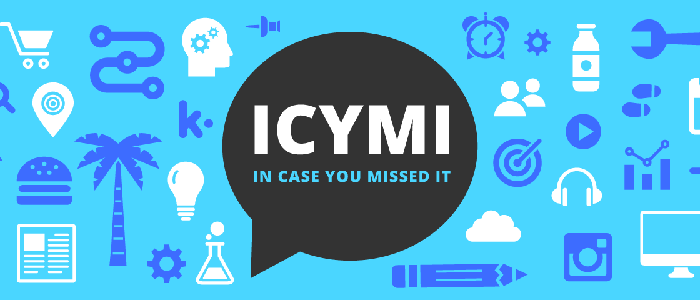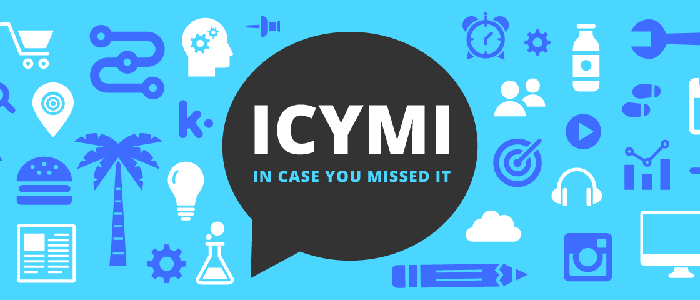 ---
In 2018, architect and photographer Hiroshi Sugimoto will transform the lobby and interior entrance of the 1974 Gordon Bunshaft–designed museum in Washington, D.C.
Architectural Digest, December 18
Today, the Hirshhorn Museum and Sculpture Garden announced exclusively to AD that architect and photographer Hiroshi Sugimoto has been commissioned to reenvision its lobby and interior entrance in what will be the museum's first aesthetic transformation in its 42-year history. In February 2018, the new space will feature custom furniture by Sugimoto, a 20-foot brass and tin coffee bar, and new digital displays to position the Hirshhorn lobby as a public gathering place for greater connections between art and visitors. The dark film covering the museum's 3,300-square-foot windows will also be removed, allowing vistas through the rotunda and onto the National Mall—an original intent of the 1974 design by Gordon Bunshaft. Read more from Elizabeth Fazarre for Architectural Digest.
---
MIT Technology Review, December 19
Shirley Ann Jackson worked to help bring about more diversity at MIT, where she was the first African-American woman to earn a doctorate. She then applied her mix of vision and pragmatism in the lab, in Washington, and at the helm of a major research university.
Shirley Ann Jackson arrived at MIT in the fall of 1964 as one of just a handful of black students and the valedictorian of her public high school in Washington, D.C. In the midst of working on her first physics problem set, she emerged from her room and noticed all the other first-year women on her floor out in a common area, doing theirs together. "If you know anything about MIT, you know that working the problem sets is a big deal," she says. "So I gathered up my paperwork and said, 'May I join you?'
"One of them looked up and said, 'Go away.'
"I said, 'I've done half the problems already and I know how to do the other ones.'
"And another girl said, 'Didn't you hear her? She said
go away.'" Read more from Amanda Schaffer for MIT Technology Review.
---
African-American History Seen Through an African-American Lens
The New York Times, December 19
Rhea Combs is the curator of photography and film at the Smithsonian's National Museum of African American history and Culture in Washington, D.C., which opened in 2016. She talked about the museum's photography collection with James Estrin. The conversation has been edited for brevity and clarity. Read the entire interview: African-American History Seen Through an African-American Lens – The New York Times – 12.19.17
---
NPR "Morning Edition," December 20
Independent, graceful, agile, adorable when they're small — if cats are where it's at for you, the Smithsonian's Sackler Gallery of Asian Art has you covered. Their new exhibition is called Divine Felines, and it features images of cats both big and small from the land that honored them as holy: Egypt.
Ever feel fearful? Or brave? Protective? Aggressive? They had a cat for that in ancient Egypt. Though, says curator Antonietta Catanzariti, they didn't exactly worship cats. "What they did is to observe their behavior," she says. They noticed that cats — especially big ones — were expert hunters, quick and precise. Also, they were nurturing. "They're protective against their cubs for lions, or kittens for cats, as well as they are aggressive when it's necessary, kill if necessary." Read more and listen to Susan Stamberg's story for NPR's "Morning Edition." 
---
Quartzy, December 19
It's only a matter of time until all of us experience some form of physical disability. From needing corrective eye glasses to requiring a cane to move around, we all will rely on assistive technology as we age, if we don't already.
But until recently, designers have primarily had the able-bodied user in mind when creating products. Most products for aging adults and people with disabilities have been clunky, depressingly clinical, and cobbled together with a "good enough is good enough" design standard. Read more from Anne Quito for Quartzy.
---
Newsweek, December 19
Ceres is a strange place and NASA has learned through its Dawn mission that the dwarf planet could be much more habitable than scientists had ever guessed. Now the space agency plans to probe Ceres even further by sending the Dawn spacecraft closer than ever to its mysterious surface.
The Dawn mission launched a decade ago and was meant to wrap up its work two and a half years ago. But the spacecraft is still working and still has fuel, and scientists are determined to get all the information they can from it, especially now that we know so much more about its target than we did at launch. Read more from Meghan Bartels for Newsweek.
---
Federal News Radio, December 20
In a drab, fluorescent lit, staff-only room of the National Museum of American History there is a little bit of holiday cheer where you'd least expect it.
A good cheer package from World War I, a beautifully decorated card sent from a World War II service member to a Japanese internment camp and a menu from a Korea War Christmas dinner sit in a room surrounded by military history artifacts.
Miranda Summers-Lowe, the newest modern military curator for armed forces history at the Smithsonian Institution, pulled out some of the things from the Smithsonian's shelves that kept troops going during the holidays. Read more from Scott Maucione for Federal News Radio.
---
The shows that kept listeners refreshing their apps this year

The Atlantic, December 21

This year, podcasts got funnier, sharper, and even more niche. Our recommendations here pass a vigorous audio smell test. First, the arrival of a new podcast episode must send you into an ethical quandary: How do I get out of at least some of my obligations today to listen to this? Second, you must be able to recommend this to a colleague with the knowledge that your reputation is at stake. A podcast that teaches you how to prepare your taxes by hand might blow your hair back, but it's doubtful you'll recommend it to anyone aside from your accountant. Third, we recused ourselves from ranking any podcasts produced by The Atlantic, including Radio Atlantic and The Atlantic Interview. Finally, the podcast world, like any other sphere, is about what have you done for me lately. The best shows don't paint themselves into a corner. They evolve and progress or risk their listeners hitting "unsubscribe." Podcasts, like cowboys, shouldn't get fenced in. These shows generated maximum buzz, kept us refreshing our apps, broke boundaries, and made our future selves romanticize the golden years of podcasting. Read more from Laura Jane Standley and Eric McQuade for The Atlantic.


Posted: 23 December 2017