ICYMI: Highlights from the week that was Nov. 26 – Dec. 2, 2017
No one can keep up with everything, so let us do it for you. We'll gather the top Smithsonian stories from across the country and around the world each week so you'll never be at a loss for conversation around the water cooler.

Bei Bei's tummy ache might have been the lead story, but we had more ingenious things on our mind this week.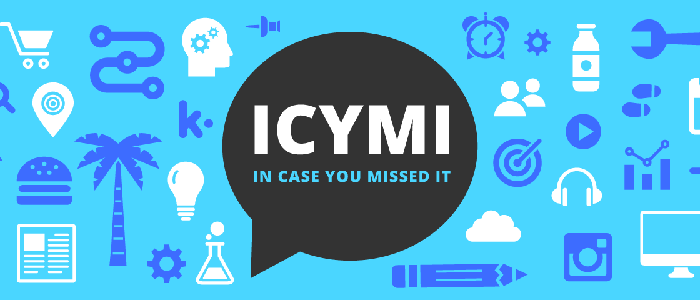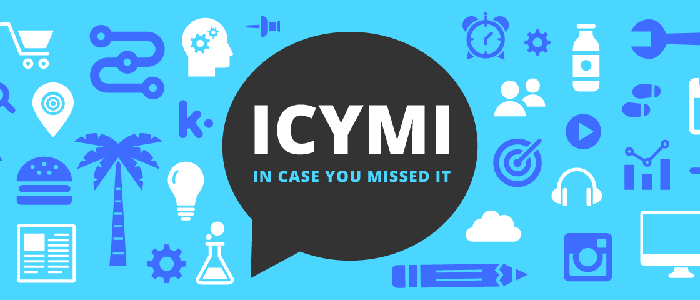 Beneficiaries of the family's largesse deflect or ignore questions about the donors' role in the drugs epidemic sweeping the US
The Art Newspaper, November 29
Museums funded by the Sackler family reacted with apparent indifference to an investigation published on 30 October in the New Yorker, which revealed that the source of the family's wealth largely derives from the sale of OxyContin, a highly addictive opioid.
The Sacklers have a long and distinguished history of philanthropy in the US, the UK and elsewhere. Their gifts to museums have enabled the building of new wings, the opening of new galleries, the endowment of directorships and curatorships, and much more.
"Their name has been pushed forward as the epitome of good works…but, when it comes down to it, they've earned this fortune at the expense of millions of people who are addicted. It's shocking how they have got away with it," Allen Frances, the former chair of psychiatry at Duke University School of Medicine, told the New Yorker. Read more from Christina Ruiz for the Art Newspaper. 
---
Time, November 28
President Donald Trump sparked controversy on Monday when, at an event meant to honor Native American veterans of World War II, he referred to Massachusetts Senator Elizabeth Warren as "Pocahontas."
"This afternoon, in the Oval Office, Donald Trump was supposed to be honoring Navajo code talkers — American heroes who helped save the world from fascism and hate during World War II," Warren said in reaction, in an email to her supporters. "Instead, Trump stood right next to those Native American war heroes and came after me with another racist slur."
"She's probably the only Native American woman whose name we all know; they've been so wiped out of history," says historian Camilla Townsend, author of Pocahontas and the Powhatan Dilemma. "It's sad that her name has become a joke that Trump and others use because her real life was so difficult and frightening and she had to make decisions so much rougher than any of us had to face."
Below is a brief look at what historians know about what her life was really like. Read more from Olivia B. Waxman for Time.
---
A new four-episode series on the Smithsonian Channel tells the stories of devices that save lives in the skies. TechRepublic talked to the experts to find out the technology behind the inventions.
Tech Republic, November 28
Parachutes, ejection seats, space suits, and jet engines are the space and aviation technology inventions featured on a new Smithsonian Channel series, Survival in the Skies.
The series, which debuts on Tuesday, November 28, 2017 at 9:00 pm ET/PT on the Smithsonian Channel, begins with the story behind the space suit. The episode goes in-depth to show the technology that allowed Neil Armstrong to walk on the moon in 1969 and that will eventually allow explorers to walk on Mars.
Tim Evans, executive producer of the Survival in the Skies series, said he was interested in working on the series because, "Space suits are one of those amazing things you don't really think about when you're talking about space travel, but it's vital. Parachutes, surprisingly enough, are a Renaissance invention, but it is key to allowing aviation to continue, and to getting objects on other planets." Read more from Teena Maddox for TechRepublic. 
---
The Washington Post, November 29
Bei Bei, a giant panda at the National Zoo, had a stomachache. But zookeepers figured something more was going on.
He had several other concerning symptoms — nausea, not much of an appetite and lack of sleep. They figured it might be a mucous stool. And after a thorough vet exam, their diagnosis turned out to be right. Read more from Dana Hedgpath for The Washington Post. 
---
Space.com, November 29
A massive ice giant may be traveling through the outer solar system. Dubbed "Planet Nine," the hypothetical world was proposed to exist after scientists noticed that a handful of objects beyond Pluto had been shaken up in unusual orbits. Search parties have formed to find the unseen planet, with optimistic hopes of spotting it within a year.
"It's not crazy; this is the kind of stuff people are finding all the time," co-discoverer Mike Brown, at the California Institute of Technology, told Space.com earlier this year. Brown and lead author Konstantin Batygin, also at CalTech, published a paper in January 2016 suggesting that a massive planet could be stirring up the icy bodies of the Kuiper Belt, a ring of material at the edge of the solar system.
"We just need to go out and cover a good swath of the sky."  Read more from Nora Taylor Redd for Space.com
---
Washingtonian, November 30

"We were asked not to be too political tonight," said the singer John Legend, accepting his American Ingenuity Award from Smithsonian magazine on Wednesday night at the National Portrait Gallery "We're at an institution that gets its funding from a federal government led by a chief executive who clearly loves art and culture and is known for his fine taste. I'll move along."

But for Legend, who received his award from the legendary producer Quincy Jones, that's pretty subdued criticism of President Trump. Away from the Smithsonian, Legend has called Trump an "embarrassment to the country"; his wife, the model Chrissy Teigen, has been blocked from following the President on Twitter. Read more from Benjamin Freed for Washingtonian.


Posted: 8 December 2017