ICYMI: Highlights from the week that was May 20 – May 26, 2018
No one can keep up with everything, so let us do it for you. We'll gather the top Smithsonian stories from across the country and around the world each week so you'll never be at a loss for conversation around the water cooler.

Dueling, dinosaur birds and daguerreotypes dominated the discourse this week.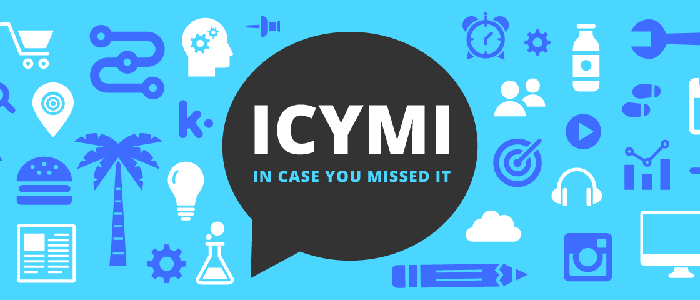 ---
Mark your calendars and time your visit to the National Portrait Gallery for the "Daguerreotypes: Five Decades of Collecting" exhibit opening on June 15th
The Photographer, May 20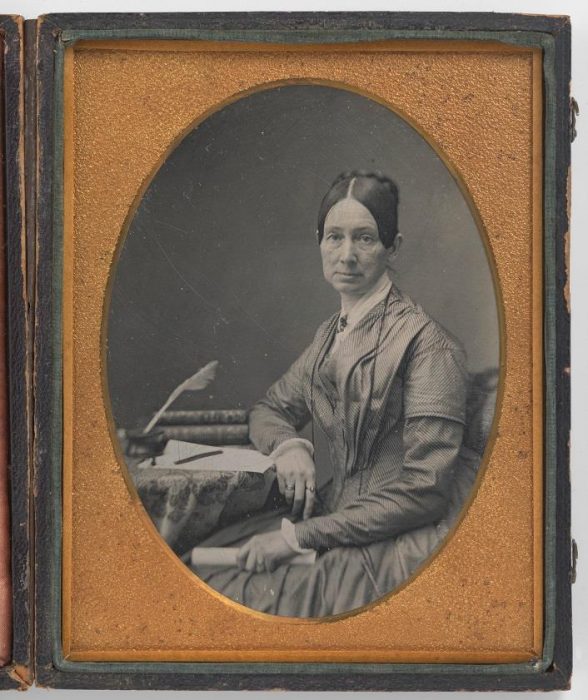 As part of its 50th anniversary, the Smithsonian's National Portrait Gallery will be celebrating the daguerreotype process with an intimate exhibition of fascinating portraits made in the 1800s. A showcase not to be missed, "Daguerreotypes: Five Decades of Collecting" will open on June 15th and will feature 13 small-scale, one-of-a-kind daguerreotype portraits that have become an essential part of the museum's collection. Read more from The Photographer.
---
ABC News, via Associated Press
Cutting-edge technologies and designs can make daily life better, particularly for those with sensory disabilities, a new exhibit here demonstrates.
"The Senses: Design Beyond Vision" features works that invite visitors to touch, hear and smell — often in combination (while looking good too). It's on view at the Cooper Hewitt, Smithsonian Design Museum through Oct. 28.
Some of the pieces are already available to consumers, while others are prototypes offering glimpses of what may be to come. The designers hope "to stimulate our sensory responses to solve problems of access and enrich our interactions with the world," says museum director Caroline Baumann. Read more from Katherine Roth for the Associated Press. 
---
The Washington Post, May 21
It is strange and entirely delightful that the silhouette still enchants us. The shadow form, which reduces the three-dimensional world to lines and contours, dates back millennia before it became a popular medium for making portraits in the late 18th century. And despite the emergence of powerful new technologies for representation, including 3-D films and virtual reality, silhouette remains a vital form even today, used by artists and photographers to simplify, clarify and often alienate us from our usual habits of looking at the world.
An exhibition at the National Portrait Gallery focuses on the silhouette in American life, its prevalence as a cheap way of producing a portrait likeness before the advent of photography, and its persistence as a visual medium in contemporary art. "Black Out: Silhouettes Then and Now" is a fascinating show that successfully uncovers the strange cultural history of the form, especially its intersections with the foremost social crisis of the age, which was slavery. It was odd that white bourgeois families reveled in the form, which rendered them as black; it was odd that some of the most powerful abolitionist images used silhouettes to represent slave ships; and that runaway slaves were depicted in newspapers by their silhouettes, as if any more visual information would overly humanize them. Read more from Philip Kennicott for The Washington Post.
---
Philadelphia Gay News, May 21, 2018
Just saying that I am humbled is not enough: It is an honor of a lifetime.
By the title of this column, I'm not talking about my age, but something that I'm still processing. There have been many honors over the last few years, but this is something that happens to few Americans, and I never expected it to happen to me. My personal papers of the last 50 years will soon be alongside people like Benjamin Franklin, George Washington LGBT pioneer Frank Kameny and even Judy Garland's ruby-red slippers. It seems strange to say, but I've been asked by the Smithsonian for my papers and memorabilia and they are now part of our American history at The Smithsonian Institution in Washington, D.C.
As you read this, my family and some friends will be in the Presidential Reception Suite in the Smithsonian's National Museum of American History in Washington D.C. doing what is called a signing ceremony. That's when I officially sign over my personal papers and personal memories of the last 50 years, including items from Stonewall, that first Gay Pride March, the Gay Liberation Front, LGBT media, gay youth, senior-housing materials and more. This project has been going on for almost two years now, and my friends at the Smithsonian tell me that they now have 17 square cubic feet of my life … how strange to put one's life into square cubic feet. Read more from Mark Segal for Philadelphia Gay News. 
---
50th Anniversary of Riots Following Assassination of MLK
Voice of America, May 22
In April 1968, a gunman shot and killed Martin Luther King Jr. The civil rights movement lost a leader. Demonstrations and uprisings broke out in hundreds of American cities in the days following King's assassination. The nation's capital was the one of hardest hit but now, 50 years later, a lot has changed. VOA's Arash Arabasadi looks back.
---
Fossil spores and bird family trees suggest that deforestation was a key factor in determining who survived 66 million years ago.
National Geographic, May 24
When a nine-mile-wide asteroid struck Earth 66 million years ago, it exploded with a force greater than a million atomic bombs and wiped out three quarters of life on Earth, including the nonavian dinosaurs. But we know that some members of the dinosaur family tree survived, eking out a living in the post-impact world and eventually proliferating to become today's birds.
The long-standing question, then, is why certain birds lived while others died in the mass extinction event at the end of the Cretaceous period?
Perhaps it's because the impact and its aftermath obliterated forests worldwide, leading to the mass extinction of prehistoric tree-dwelling birds, researchers argue today in the journal Current Biology. Read more from John Pickrell for National Geographic. 
---
Blouin Art Info, May 24
The Smithsonian's National Portrait Gallery exhibits the photograph of acclaimed journalist and author Tom Wolfe, putting it up on their 'In Memoriam' space on the first floor, to pay their respect to Wolfe.
The photograph taken by Yousuf Karsh is a token of recognition from the museum commemorating the life of Wolfe. The photograph was installed on the morning of May 16 and is scheduled to remain on display through June 3, 2018. Read more from Blouin Art Info.
---
Remezcla, May 24
More than six decades after her death, there is still immense interest in Frida Kahlo. And a new retrospective will allow fans to learn more about the Mexican artist right from their homes. Google Arts & Culture has collaborated with 33 museums from seven countries across the world to bring us Faces of Frida, the largest collection of photographs, documents, and artworks associated with Kahlo. The collection promises to give us a multi-faceted look at the queer, feminist, and disabled icon.
"It's a true global effort," said Jesús García, Google's Head of Hispanic Communications, according to Forbes. "Frida's name kept coming up as a top contender when we started to think of what artists would be the best to feature in a retrospective. There's so much of her that was not known and could still be explored from an artistic perspective and life experience." Read more from Adrianna Cataño for Remezcla.
---
"A Right to the City" documents the history of resisting gentrification in D.C.
Washington City Paper, May 24
On the neighborhood-based social media site NextDoor.com, a debate is raging among Southwest D.C. residents. An increasingly dense development in an area formerly known as "The Little Quadrant That Could"—at 4th and M streets SW—has residents riled up over the prospect of even more residential development.
But a new exhibition at the Smithsonian's Anacostia Community Museum called A Right to The City, which looks back over decades of activism and development in six neighborhoods in the District, shows that this is far from the first time Southwest has been targeted by developers.
Curator Samir Meghelli says the battle in this once predominantly African-American and partly Jewish neighborhood began with the federal policy of urban renewal back in the late 1940s and early '50s. Many of the stories in this exhibition are about people of color, and their victories and defeats against those who tried to turn their neighborhoods into havens for the haves versus refuges for the have-nots. Read more from Allison Keyes for Washington City Paper.
---
NPR, All Things Considered, May 24
The asteroid impact that ended the age of the dinosaurs also released so much carbon dioxide into the atmosphere that the planet warmed up by about 5 degrees Celsius — and the hot spell persisted for roughly 100,000 years.
That's according to a new study in the journal Science that offers a cautionary tale about how Earth's climate will react to the carbon dioxide that's being pumped into the atmosphere now by the burning of fossil fuels.
Scientists have long wondered about the long-term environmental effects of the notorious Chicxulub impact that occurred about 65 million years ago, when a space rock more than 5 miles wide slammed into the Yucatan Peninsula. The crash must have produced a blast of intense heat that vaporized rock and set off massive wildfires. Read more from Nell Greenfieldboyce for NPR's All Things Considered.
---
The Washington Post, May 25
Of all the Alexander Hamilton objects being displayed in "Hamilton"-related exhibitions in Washington (the musical opens June 12 at the Kennedy Center), the most fascinating is at the National Postal Museum: the pistol that Aaron Burr used to kill him.
The centerpiece of the Postal Museum's "Alexander Hamilton: Soldier, Secretary, Icon" is a set of flintlock English dueling pistols, made of walnut, brass and gold. They sit alone in a glass case and loom larger than anything else in the room.
Before you ask: No, no one knows which pistol was used by Hamilton and which by Burr in their duel July 11, 1804. Both were the property of Hamilton's brother-in-law John B. Church, who fought his own (nonfatal) duel with Burr in 1799, and they were used in the 1801 duel in which Hamilton's son Phillip was killed. When Burr challenged Hamilton, Hamilton was obliged to choose the method, and he selected Church's pistols. Read more from Fritz Hahn for The Washington Post. 
---

Posted: 30 May 2018