ICYMI: Highlights from the week that was June 10 – June 16, 2018
No one can keep up with everything, so let us do it for you. We'll gather the top Smithsonian stories from across the country and around the world each week so you'll never be at a loss for conversation around the water cooler.

As volcanoes continued to erupt worldwide, we considered colonizing an asteroid this week.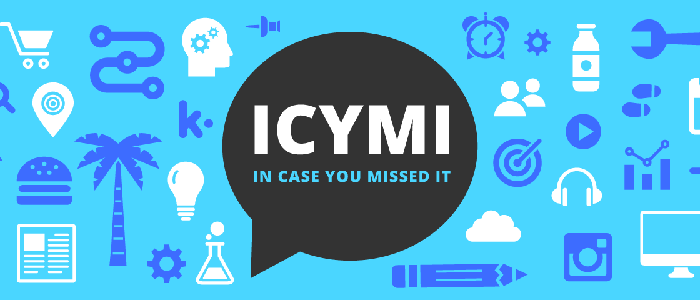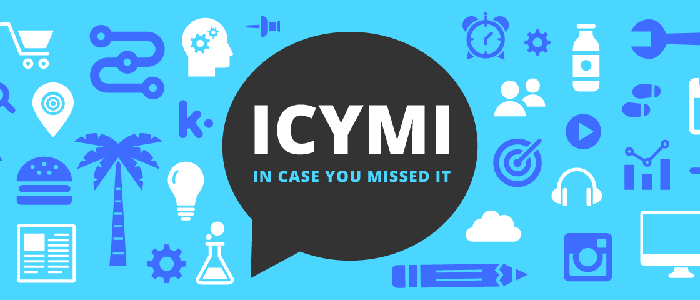 ---
Blouin ArtInfo, June 12
1968 was a year of revolutionary change in the United States. It was also the year when the Smithsonian's National Portrait Gallery opened to the public. To celebrate the occasion, the museum will showcase "One Year: 1968, An American Odyssey," — a time capsule of a diverse group of figures whose legacies continue to affect the nation in ineffable ways. The exhibition, curated by Portrait Gallery Historian James Barber, will be view from June 29, 2018, through May 19, 2019.
"It seems prescient that in 1968, when America was in political and social turmoil, Congress opened a museum 'with a serious national purpose' of telling the stories of those who had contributed to the country's history and culture," said Kim Sajet, director of the National Portrait Gallery. "Our public opening on October 7 that year provided an opportunity for citizens to recognize how far the nation had come since independence and to rededicate a sense of unity, despite growing social unrest in the aftermath of the brutal assassinations of Dr. Martin Luther King, Jr. and Sen. Robert Kennedy. Today's concepts of leadership, civic engagement, creativity and tenacity derive from those who came before us and the American odyssey that took place over the course of a single year." Read more from Blouin ArtInfo.
---
Associated Press, June 12
The blockbuster musical "Hamilton" is finally coming to the nation's capital, and the city is preparing in ways that only Washington can.
Lin-Manuel Miranda's genre-bending historical musical about the life of Alexander Hamilton is starting a three-month run at the Kennedy Center on Tuesday.
Hamilton didn't actually spend much of his life or professional career in Washington. The U.S. capital was in Philadelphia when he served as the nation's first treasury secretary, and the federal government didn't move to Washington until 1800, four years before his death. Read more from Ashraf Khalil for Associated Press.
---
Time, June 11
Oprah Winfrey ended her iconic daytime talk show in 2011, but it's already a museum piece.
On Friday, the National Museum of African American History and Culture opened a temporary exhibit called "Watching Oprah," which features artifacts from the set of her talk show, costumes from her movies and interactive interviews with her.
Museum director Lonnie Bunch said Winfrey had become one of the nation's most well-known media icons while also establishing a level of trust with her audience that few match. Read more from Abby Vesoulis for Time. 
---
Newsweek, June 11
Nowadays, it's easy to feel like volcanoes are suddenly erupting on every corner of the planet. Hawaii's Kilauea has been putting hundreds of area houses at risk of encroaching lava for more than a month now. On June 3, Guatemala's Fuego volcano produced a burst of ash and rock in an eruption that has killed more than 100 people—and then neighboring Mt. Pacaya added another event to the mix.
But are volcanoes actually more active than usual, or are we just hearing more about their activity than usual? It turns out to be the latter, according to Ed Venzke, who manages the database of Smithsonian Institution's Global Volcanism Program.
The concern is understandable, he said. "If it's not part of people's daily lives and suddenly it's in the news, people sort of freak out a bit," Venzke told Newsweek. Read more from Meghan Bartels for Newsweek.
---
Nonprofit Halcyon is partnering with dozens of Washington-based arts organizations, local businesses, and government agencies for the arts takeover of the city, which will include everything from visual arts installations, an augmented reality art hunt, and high-profile speakers to a range of musical performances, with most events being free.
The Christian Science Monitor, June 12
alcyon, a nonprofit that supports socially engaged artists and social entrepreneurs seeking to address some of the world's greatest challenges, is looking to blanket Washington with art during its inaugural By The People festival this month.
"Austin has South by Southwest and Aspen has its Ideas Festival," says Kate Goodall, co-founder and chief executive officer of Halcyon, in a statement. "We believe it's time for Washington, D.C., to have its own destination festival – one that is open to all, that reinforces this country's founding principles and builds on its longstanding commitment to civil discourse."
Running June 21-24, the international festival will be headquartered in the Smithsonian's Arts and Industries Building on the National Mall, with official activities taking place throughout the city. Sites include the Washington National Cathedral, Union Market, THEARC West, and The Parks at Walter Reed. Read more from David Karas for the Christian Science Monitor.
---
The asteroid belt is rich with precious metals. There are already plans for asteroid mining but could we ever build a colony on one?
BBC, June 13
The science-fiction series The Expanse is set 200 years in the future: humans have established colonies on the Moon and Mars, and have begun colonising the asteroid belt.
There are compelling reasons why we might wish to colonise the asteroid belt, but the predominant one is mining. Unlike the Earth, where precious metals tend to be buried underground, there is an abundance of metals like gold and palladium on the surface of asteroids. But they could also be used as a scientific research outpost.
The Asteroid Belt orbits the Sun between Mars and Jupiter, and is thought to be the remains of a planet. While the Asteroid Belt is the main source of asteroids, asteroids can be found throughout the Solar System and come in three basic types; stony, carbonaceous and metallic. They range in size from hundreds of metres to the size of a small house. Read more from Peter Ray Allison for BBC. 
---
Forbes, June 14
Father's Day brings with it a great opportunity to say, "Thanks, Dad."
You also have the opportunity to touch the heart of the dad in your life and leave a lasting impression without spending a dime.
As kids, many of us heard our fathers and grandfathers tell their stories of growing up, their work, or of the war, but we when we listened, we were only children. Today, as an adult, I wish I could learn more about these men and their time since my father and grandfathers have all passed away. Read more from Nancy L. Anderson for Forbes.
---
The legendary painter displays some of his most obscure works at this stunning show, open through September.
Departures.com, June 14
Few living artists have lived through as much as painter George Baselitz. He grew up and first attended art school in Communist East Berlin, where he learned the approved socialist realist style. Expelled in 1957 for "sociopolitical immaturity," he then moved to West Berlin, where he studied until 1962, exploring the revival of German Expressionism that the Nazis had banned. The following year, after his first major gallery exhibition, several of his works were confiscated by German authorities who called their content lewd and obscene.
Luckily for the art world, the setbacks Baselitz encountered only spurred him to create more and to evolve to the point he's at now–with a six-decade career that's still going strong, and about to get the spotlight at the Hirshhorn's Baselitz retrospective. The museum, which presented Baselitz's first-ever career retrospective in 1996, revisits the artist's oeuvre but with both a wider scope and a tighter lens than before. In over 100 works–many never seen in the U.S. before–the exhibition explores what makes Baselitz one of the 20th century's most innovative figurative artists, chronologically tracing his development through his paintings, sculptures, and works on paper. Read more from Rebecca Milzoff for Departures. 
---
The Washington Post (via AP), June 14
It was 50 years in the making.
Jose Feliciano on Thursday donated to the National Museum of American History the same guitar on which he performed "The Star-Spangled Banner" during the 1968 World Series in Detroit.
His Latin jazz-infused rendition, the first one personalized by a pop artist, took the national anthem for the first time to the Top 40 charts but also brought him heavy criticism from those who accuse him of destroying a sacred song.
"My records were not played. I mean, it was not good," the winner of nine Grammy Awards told The Associated Press. "But I call it bittersweet because the really only good thing that ever happened to me from the 'Star-Spangled Banner' was that I met my wife." Read more from Luis Alonso Lugo for the Associated Press.
---
Institutions need all hands on deck to redress imbalances in jobs and programming
The Art Newspaper, June 14
When Makeba Clay was interviewed for her job in the newly created position of chief diversity officer (CDO) at the Phillips Collection in Washington, DC, announced in April, she tried to manage expectations about what she can achieve in the role. "It's a misconception that the person comes in with a [superhero] cape," says Clay, who has more than 20 years of experience on diversity issues in higher education and cultural institutions.
"We are working on it together, but I'm taking a leadership role," Clay says. And in US institutions, there is a great deal of work to be done on diversity, which relates to staff, boards, leadership, audiences, programming and collections—all-white boards oversee nearly half of US museums, and 93% of museum directors are white, according to a report published by the American Alliance of Museums in 2017. Read more from Menachen Wecker for The Art Newspaper. 
---
The Baltimore Sun, June 16

Pepper can pinch like a crab. Pepper can dab.

Pepper can tell you all about the Smithsonian Environmental Research Center, and how you can become a citizen scientist and lend a hand.

Pepper is a robot. The Smithsonian Institution now has a dozen robots — all with the same name — dispersed over six locations, including two at the Edgewater outpost. The devices were donated by Softbank Robotics, and the institution hopes to use them as another tool to engage visitors.

Six-year-old robot fanatic Michael McConnell, of Davidsonville, tried out the new technology Friday afternoon at the Reed Education Center, where Pepper stood near the door. He asked Pepper to tell him a story and the robot did, all about the research and activities underway at the center, accompanied by a slideshow presentation on the tablet attached to its torso. Read more from Rachael Pacella for the Baltimore Sun.


Posted: 17 June 2018