ICYMI: Highlights from the week that was June 3 – June 9, 2018
No one can keep up with everything, so let us do it for you. We'll gather the top Smithsonian stories from across the country and around the world each week so you'll never be at a loss for conversation around the water cooler.

Art, Oprah and a possible panda pregnancy made the news this week.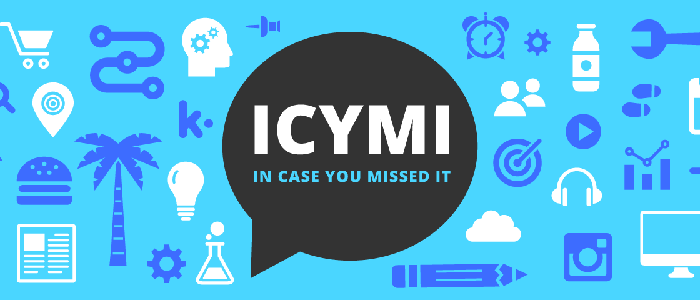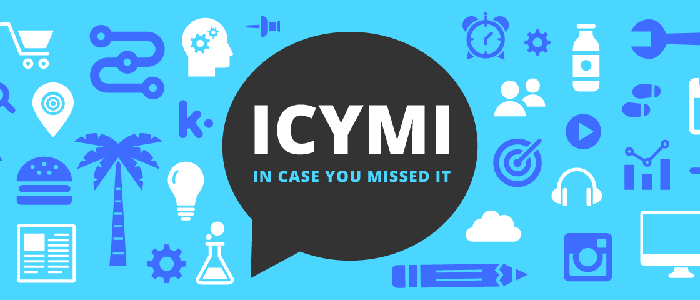 ---
Here's how it could keep up with nimbler institutions like the Renwick Gallery and Artechouse.
Washingtonian, June 4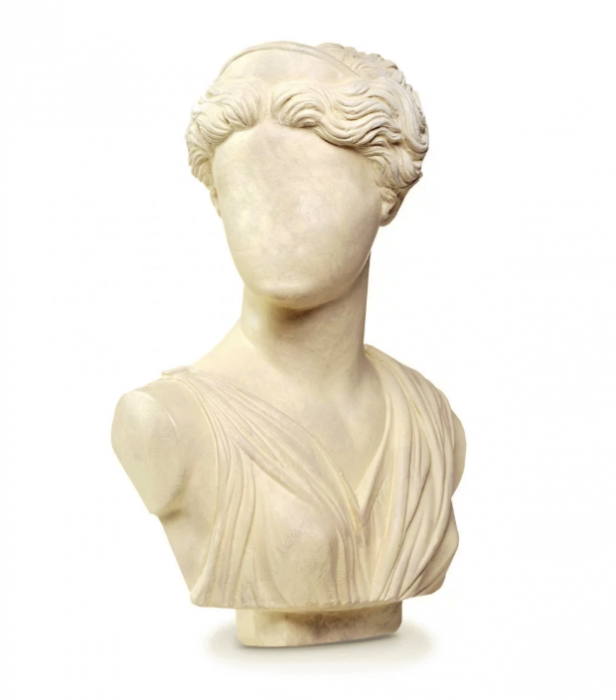 Early next year, National Gallery of Art director Earl "Rusty" Powell will retire after more than 25 years at the helm of Washington's preeminent art museum. The big question now is not just who will replace him but how the institution will navigate a fast-changing world in which nimbler institutions such as the Renwick Gallery and Artechouse have been packing in visitors with boundary-pushing exhibitions.
The NGA has always been a bit stodgy, with high-quality shows that are often more tasteful than dazzling. Though its collection is full of revered artists—it's the only place in the US where the public can see a Leonardo da Vinci painting, for example—the museum has a history of being less than au courant. It began actively collecting photography only in 1990, and its first major solo show of an African-American artist was less than 15 years ago. Read more from Glenn Dixon for Washingtonian.
---
The Washington Post, June 3
She's a powerful media executive and Hollywood jet-setter who transformed daytime television, launched literary careers, and convened difficult conversations about race and gender.
But Oprah Winfrey also is an African American activist whose contributions to American culture rank alongside those of Sojourner Truth and Ida B. Wells, according to a new exhibition at the National Museum of African American History and Culture.
Opening Friday and running through June 2019, "Watching Oprah: The Oprah Winfrey Show and American Culture" features video clips, interview segments, movie costumes, and personal photographs and journals to explore what has influenced Winfrey and how her work has shaped America. Read more from Peggy McGlone for The Washington Post.
Gayle King reflects on Oprah Winfrey's legacy: "There's nobody like her"
CBS This Morning, June 7
"CBS This Morning" co-host Gayle King was with Oprah Winfrey when the media mogul got her first look at the "Watching Oprah" exhibit at the National Museum of African American History and Culture in Washington, D.C. on Wednesday. King, Oprah's best friend, said the exhibit was "a great trip down memory lane." But what's really a "game-changer" for Winfrey is when she hears from people directly about the impact she's had on them – including King's driver that morning.
"He's from Pakistan. He said he came here in 1992 – because he heard that we were talking about Oprah – he started watching 'The Oprah Winfrey Show' and he would see her walk in the aisle with the audience and some of the issues she would cover and he said, 'I just knew that she was a good human,'" King said with emotion. "I'm so sorry, because I'm so used to talking about her, but it's the way that he said it this morning, and when I see all the things that are in this room, it is getting to me."
"At the bottom line, she really is a good human who just wants to do good in the world and this exhibit is a testament to that," King added. Read more and watch the full report from CBS This Morning. 
---
Tech Times, June 4
Physicists from Harvard University explore the possibility that dark matter, or a small amount of it, may have an electric charge.
If true, dark matter would be able to interact with ordinary matter through an electromagnetic force, allowing scientists to dig deeper into this elusive material that makes up 25 percent of the universe.
It would also shed some light on a more recently uncovered mystery about the beginnings of the universe.
Researchers led by Julian Muñoz, theoretical cosmologist and postdoctoral fellow at Harvard's Department of Physics, are taking inspiration from research concluded in February. Read more from Nicole Arce for Tech Times.
---
A new Smithsonian exhibit highlights how infectious diseases shape our world
Science News, June 4
n 1918, a pandemic of Spanish flu killed as much as 5 percent of the world's population. A hundred years later, scientists know much more about how to prevent and treat such diseases. But in some ways, the threat of a global outbreak is greater than ever. All it takes is one plane ride for a few localized cases of a disease to become an epidemic.
A new exhibit at the Smithsonian National Museum of Natural History in Washington, D.C., traces the way infectious diseases still shape our world. The exhibit, called "Outbreak: Epidemics in a Connected World," is centered around the concept of One Health — the idea that the health of humans, other animals and the environment are all intertwined, so protecting one requires protecting all (SN: 3/31/18, p. 20). Read more from Laurel Hamers for Science News.
---
WJLA-ABC7, June 4
Mei Xiang was artificially inseminated three months ago and continues to be monitored by experts at the Smithsonian National Zoo. She is not pregnant yet, but there have been some signs.
According to experts at the Smithsonian National Zoo, "During the past several weeks keepers have noticed some subtle changes, but Mei Xiang's behavior remains relatively normal. In the morning, she eats her bamboo breakfast in her yard, and on especially hot days she usually chooses to sleep and eat in the air conditioning for the rest of day. Veterinarians have also been conducting routine ultrasounds on Mei Xiang for the past several weeks. It is still much too early to see a developing fetus on an ultrasound, but they are tracking changes in her reproductive tract and want her to be comfortable with the procedure." Read more from Kendra Mann for ABC7.
---
ArtNews, June 6
Pickett's Charge, a group of eight humongous, mixed media artworks that Mark Bradford completed last year, may stop you in your tracks. That's what happened to me at the Hirshhorn Museum and Sculpture Garden. I became transfixed. Instantly. Wherever I looked, I was captivated by reds, blues, and yellows; linear networks stretching across vast spaces; images of uniformed Union soldiers, cannon, trees, and dead horses; and lots of peeling paper, clumped passages, and taut, patterned ropes. Picture a three-dimensional Kenneth Noland stripe painting gone berserk.
The massive, site-specific, historically informed abstractions fill every available wall space of the Washington, D.C. institution's inner-circle galleries on its third floor—the ones that face the windows. All told, this extensive cycle, which is on view through November 12, occupies about 400 linear feet, with each part about 45 to 50 feet long and 12 feet high. Read more from Phyllis Tuchman for ArtNews.
---
ROY LICHTENSTEIN FOUNDATION ANNOUNCES GIFTS TO THE WHITNEY MUSEUM AND THE ARCHIVES OF AMERICAN ART
ArtForum, June 6
The Whitney Museum of American Art in New York and the Smithsonian Institution Archives of American Art in Washington, DC, are the recipients of major gifts from the Roy Lichtenstein Foundation, an institution whose main goal is to make the Pop artist's work more accessible to the public.
The Whitney will receive more than four hundred pieces—such as paintings, sculptures, drawings, collages, prints, and maquettes—in order to establish the Roy Lichtenstein Study Collection. The gift also includes access to the late artist's West Village studio, where a series of Whitney programs will take place starting this fall. "The Whitney Museum has a long history of presenting and collecting Lichtenstein's work," said Adam Weinberg, the Alice Pratt Brown Director of the Whitney Museum. "The Roy Lichtenstein Study Collection at the Whitney was selected by a team of curators, conservators, archivists . . . who were charged to think holistically about how this collection would better—and further—our understanding of Roy Lichtenstein, the art of his time, and the history of postwar American art." Read more from ArtForum.
---
Billoboard, June 6
20 new citizens will take the oath at an event marking the 50th anniversary of Feliciano's 1968 groundbreaking and controversial World Series performance
José Feliciano will sing the national anthem at a naturalization ceremony for 20 new U.S. citizens which will take place at the Smithsonian's National Museum of American History on June 14, Flag Day.
At the ceremony, Feliciano will gift his bespoke Concerto Candelas guitar, that he played during the recording of his breakout hit "Light My Fire," to the Smithsonian, along with other items from his personal archives. The artist is celebrating 50 years since the release of his Grammy-winning cover of the song by The Doors, which took him to No. 3 on Billboard's Hot 100 chart. The track appeared on Feliciano!, the enduring album of Latin-tinged covers which peaked at No. 2 on the Billboard 200 albums chart upon its release. Read more from Judy Cantor-Navos for Billboard.
---
Glasgow University announces Smithsonian partnership
BBC News, June 6
The partnership between the university and the Smithsonian Institution in Washington DC will ensure continued access to historic collections.
The new agreement covers everything from antiquities to astrophysics.
The Smithsonian has 19 museums, 154 million objects and an annual budget of $1.5bn (£1.11bn).
Both institutions have signed the agreement, which also covers both institutions' Whistler art collections, at a ceremony in Washington DC.
The move builds upon a memorandum of understanding signed between the pair in 2016. Read more from BBC News. 
---
How the Cooper Hewitt used a much-maligned technology to draw in younger visitors.
Slate, June 5
This article is part of Update or Die, a series from Future Tense about how businesses and other organizations keep up with technological change—and the cost of falling behind.
In 2011, the Cooper Hewitt, the Smithsonian Design Museum housed in the Andrew Carnegie Mansion in New York City, announced it was closing for a face-lift. Banners on the museum's gates pronounced, "Like many on Fifth Avenue, I'm having a little work done."
"A little" was something of an understatement, given that the closure lasted three years. Furthermore, these changes wouldn't be purely cosmetic. Inside the Georgian Revival structure, a team had begun sketching out ideas for all sorts of wearable devices to make the museum interactive. It was like a scene from a Bond film, if Agent 007's mission was making civilians appreciate a Wedgwood vase. They played with the idea of smart rings and slap bracelets until they ultimately settled on an unexpected choice. The stylus has largely disappeared since touch screens came about, and Steve Jobs pronounced it a sign of failure, but it turns out to be the perfect technology to revolutionize the museumgoing experience.Read more from Cleo Levin for Slate.
---
Slate, May 8

On a walking tour of the New Orleans Garden District, my husband and I exchanged meaningful glances after the fourth or fifth time our guide delicately referred to the slaves who once worked in those elegant old homes as "servants." To our ears, the reference was absurdly, offensively inapt, as if those enslaved people had been voluntary, paid employees. When we lingered after the tour to ask our guide why he chose that word, we were disappointed—but not surprised—by his explanation that he shied away from the word slave for fear of offending tour group members.

Through years of tours of historic colonial sites, antebellum-era plantation houses, and more, we've been that black couple in the background raising our eyebrows and keeping a running commentary of sotto voce corrective facts and cynical asides. Of course, that's when we have the mental energy to visit these kinds of attractions in the first place. More often, we're just not up for the whitewashing and the unchallenged Founding Fathers boosterism that pervades so many American history sites. Read more from Ashton Lattimore for Slate.


Posted: 10 June 2018